5 BEST FOUNDATIONS FOR DRY SKIN
Post contains affiliate links. Purchases made through links provide us with a small commission. As an Amazon Associate I earn from qualifying purchases. Please refer to our disclosure policy for more information.
The best foundation for dry skin will soon be on everyone's mind once Winter gets here. My skin is dry in the Summer but it always gets worse in the Winter!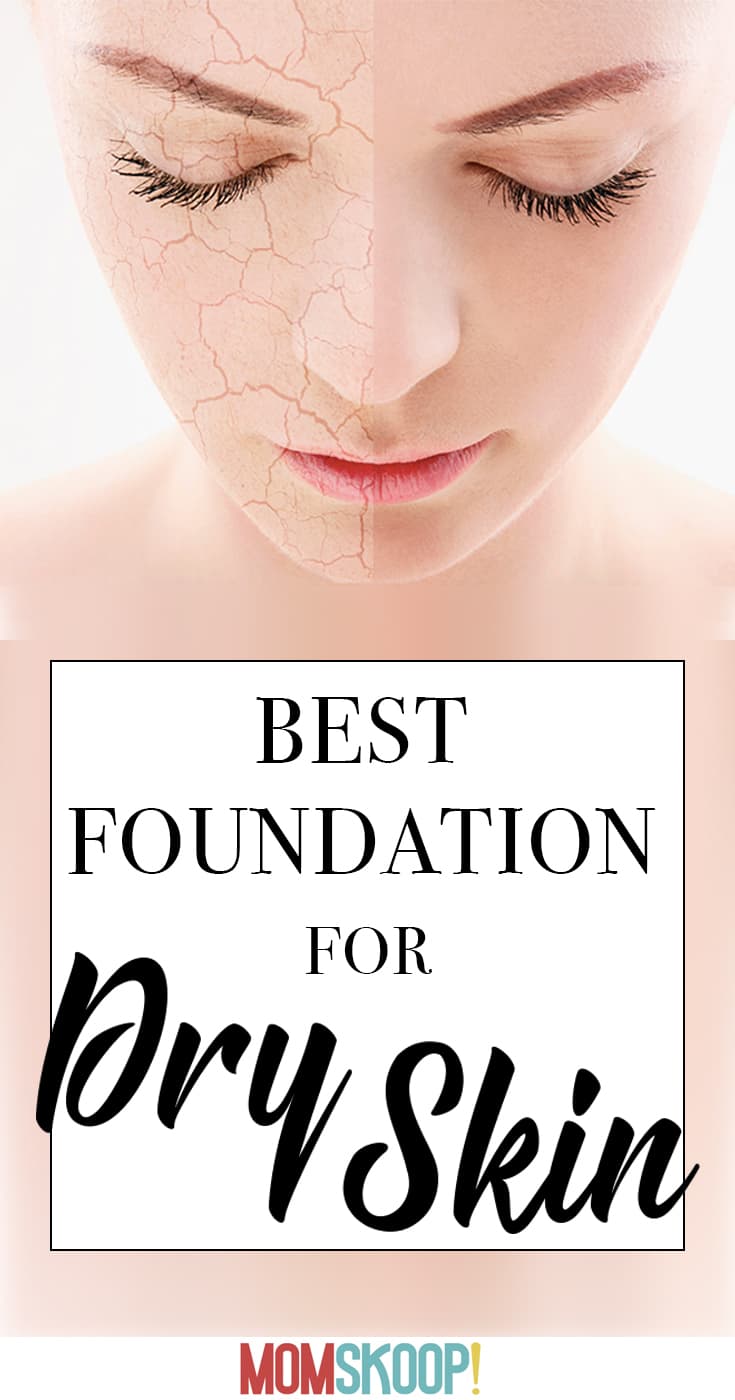 One of the biggest struggles when choosing makeup; at least for me is, which foundation won't make my dry skin look even worse?
If you suffer from dry, flaky or rough skin, watching makeup tutorials can be absolute torture. Fancy sticks, matte finishes, and all the things that your face and the fine lines around your eyes literally suck up like a sponge so you're left looking like a freshly baked cake instead of a dewy finish.
Take heart, fellow dry skin sufferers! We've done some research and found five hydrating foundations that will actually play nice with your
skin
.
But first! Before using any foundation, follow these steps to ensure your makeup looks its best every time:
Exfoliate. especially around your nose and in the crease of your chin
Moisturize 30 – 45 minutes before you apply your makeup.
Use a primer. Remember to match your primer with your foundation. They should both be silicone-based or water based. Don't try to mix the two or your foundation can slide and/or crumble.
No fingers! Use makeup tools, like a foundation brush or sponge. Too much friction during application can cause dry skin to flake and stick up, giving an uneven and caked appearance.

MAKE SURE TO CHECK OUT THE FREE PRINTABLE AT THE BOTTOM OF THE PAGE
1. Sheer to Medium Coverage: Urban Decay Naked Skin One-and-Done – $36 / light enough for everyday use and won't cake or crack over dry skin. It only comes in 6 shades, but the sheer application is so adaptive that you should be able to find one that blends with your natural shade.
2. Full Coverage : Kat Von D Lock-It Tattoo Foundation – $35 / 100% coverage for dry skin is pretty much a myth, but Lock-It comes seriously close to answering the call. Lock-It manages to offer a thick cream application that won't absorb with the smoothness of a thinner sheer foundation. With 31 available shades, you're sure to find one that fits. Just have your damp brush or sponge ready – it dries fast.

3. On a Budget: Maybelline New York Fit Me Dewy and Smooth Foundation – $12 / This drugstore treasure hydrates and smoothes your skin texture by not clinging to dry, rough patches – while adding a subtle luminous glow. It also has SPF 18 protection (great for helping dry skin retain moisture during the day)
4. Neutrogena Hydro Boost Hydrating Tint with Hyaluronic Acid – $15 / Liquid face makeup plumps skin and boosts hydration Refreshes thirsty skin for 24 hours Better for your skin than wearing no foundation at all. This formula, with hyaluronic acid, is designed to hydrate your skin.
5. Flawless Finish: Luminess Airbrush System – $150 / When it comes to dry, rough, or flaky skin, there is no easier option for even coverage than an airbrush system like Luminess. (our editor owns 2 of them!) Not only do you get the soft, airbrush finish, but you don't have to rub or press your face – upsetting rough patches of skin that can absorb product, making your makeup look uneven.
If a Luminess system is a bit off budget, or you just want to try before committing – you can get canned versions like Sally Hansen Fast and Flawless or Sephora Perfection Mist.
Shop This Post
5 Best Foundations for Dry Skin