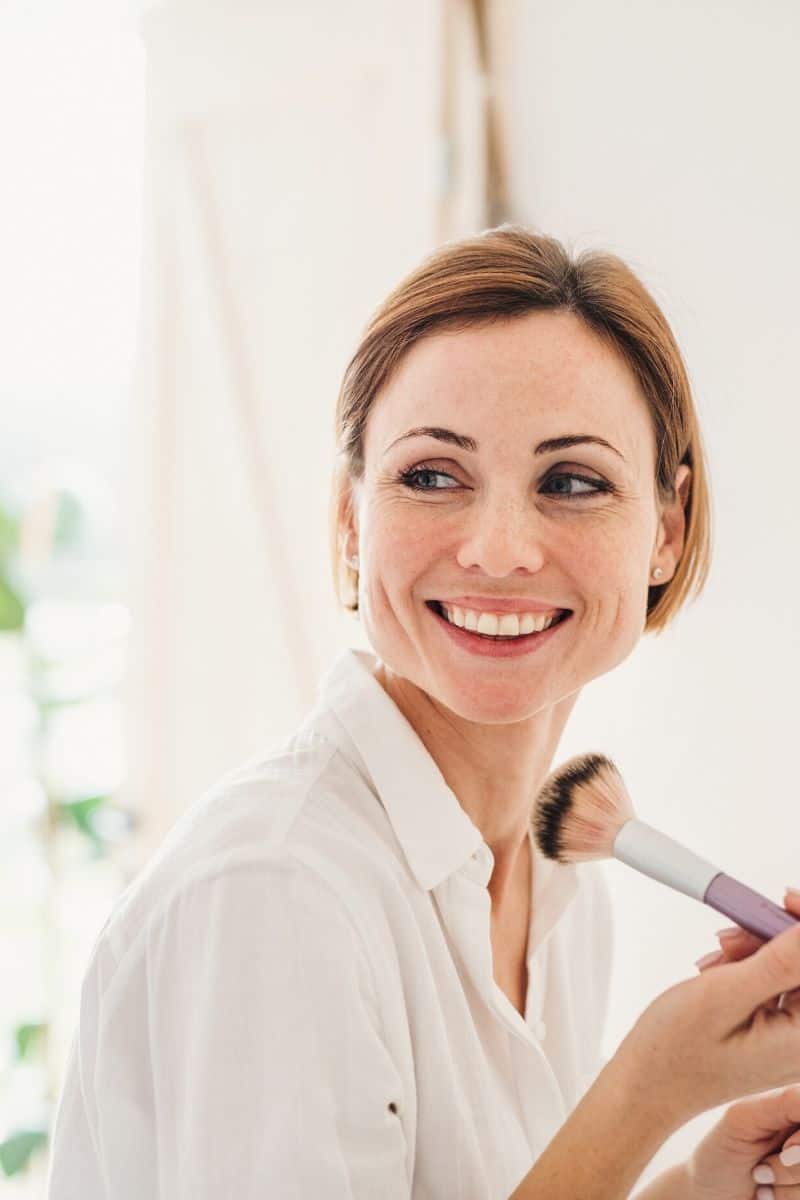 Moms often forget to take care of themselves. You're so busy with the kids or work, and your beauty routine consequently falls to the wayside. Don't let that happen anymore. Make yourself a priority and follow these five easy ways to improve your beauty routine. You deserve to pamper yourself. Don't worry, though, none of these tips will dramatically affect your fast-paced lifestyle.
Better Lighting
There's nothing worse than trying to do your makeup in the dark. Invest in a light-up makeup mirror so you can avoid the issue altogether. You'll no longer have to worry about redoing your makeup once you enter a properly lit room. Buying a light-up makeup mirror will save you so much time in the morning. You'll feel confident you look amazing, meaning you won't have to fix anything later in the day.
Add Coconut Oil to Your Hair
Coconut oil is a godsend. When incorporated into your diet, it can increase your metabolism and promote weight loss. Now, you can even implement coconut oil into your beauty routine. Coconut oil acts as a great leave-in conditioner. After you've washed your hair, run some coconut oil through the ends and brush it through. Your hair will be super soft and shiny the next day.
Check Your Pipes for Hard Water
Pipes and beauty routines aren't necessarily synonymous with one another. However, having hard water in your pipes can greatly affect the way you look. Much to many people's dismay, hard water can cause your skin to be dry, itchy, and red. So, call a trusted water solutions company to come out and make sure your water is running as smoothly as possible. Your skin will be glowing in a matter of weeks.
Get Your Beauty Sleep
Getting your beauty sleep isn't just a cute saying. If you don't get proper rest every night, it will reflect on how you look in the morning. Make sure you get at least eight hours of sleep every night to really reap the benefits good sleep has to offer. Also, turn off all your electronics so the sleep you get is actually restful. In the morning, you'll look rested and ready for the day.
Eat More Plants
Switching to a more plant-based diet is a simple—yet effective—way to improve your beauty routine. Eating more plants will keep your skin more moisturized and less blotchy. Plants retain water, so if you eat more plants, your skin will look hydrated and irritation will be reduced. If you're a meat-lover, consider adding more greens to your plate. Your skin will thank you for it.
These five easy ways to improve your beauty routine will make your life so much easier, and they'll help you look amazing. It can be challenging for moms to focus on themselves with so much commotion going on all the time. However, self-care is so important. You can't properly care for anyone else without first taking care of yourself. Carve out a little "mom-time" and implement these simple steps into your beauty routine.