Post contains Amazon affiliate links.As an Amazon Associate I earn from qualifying purchases. Please refer to our disclosure policy for more information.
Camping in the great outdoors can be an amazing experience for families, but you don't have to pack up and drive somewhere to enjoy it.
One of the easiest staycation activities is backyard camping. Each year, millions of Americans head out to camp under the stars so why not join in the fun!
Although camping in your backyard may not sound like a huge adventure, it can still be a fun and exciting. Backyard camping is popular for a wide variety of different reasons. And it's also a fantastic way to create memories with your kids.
It's so easy. If you've ever gone on a real camping trip before, then you know it's a lot of work. Not only do you have to worry about prepping a rough campsite, but you need to bring a lot of supplies as well. Forgetting something important can ruin your entire trip. And we won't even mention public bathrooms and portable potties. In most cases, backyard camping is a lot less stressful.
Less Planning: It's right out your back door. You don't have to clear your calendar and pack up the car to do backyard camping. Did it start raining? No big deal. Go inside instantly and try again tomorrow.
Extra safety: Simple: you're home. Not only will you be somewhere familiar and controlled, but you also know you can go right into the house if something happens – like a pesky forest creature.
All Ages: Not all children are ready for a distance camping trip. Whether it is due to unfamiliar surroundings, uncomfortable sleeping, or just being away from their favorite things – there are children who are unable to handle a "real" camping trip. However, that doesn't mean that you can't enjoy camping.
With backyard camping, everything is closer to normal with everything they need just a few feet away.
Cost: Regular camping can get pretty expensive. Between campsite fees, food supplies, gas, time off work for travel – it's more than pocket change. But, with backyard camping, there are no repeat costs after you have your backyard camping essentials.
Ready for backyard camping? Check out our favorite supplies:
Backyard Camping Essentials
Sundome 4 Person Tent — The Sundome 4 sleeps four happy campers and includes a large door for easy entry/exit with top and rear ventilation to keep you cool while protecting from weather.
Abco Tech Sleeping Bag — a lightweight, comfy sleeping bag is a must for an authentic camping experience.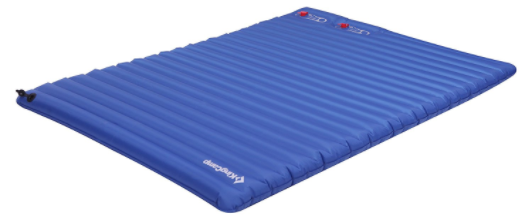 KingCamp Air Mattress — If a sleeping bag isn't quite enough for comfort, you can quickly inflate an air mattress. The KingCamp air mattress is light, portable, and 76 × 27.56 × 3.93 inches for adequate stretch-out room. It even comes with a built-in foot pump so you can easily inflate it on the spot. If you don't need quite as much space, try pool floats!
LED Flashlights — These smaller LED flashlights are perfect for little hands. Give each child their own light with this affordable 4 pack from BYB.
S'mores Supplies — You can't camp without roasting marshmallows and then smushing them between chocolate and crackers! MalloMe Telescopic Marshmallow Skewers are great for fireside s'more making, while the Six-S'more Maker Basket can be placed in your oven if you'd rather cook inside.

Outdoor Games — Backyard camping is a great time to have fun with outdoor family games. Featured: Funsparks Glow in the Dark Lawn Darts / GoSports Portable CornHole Game Set / Elite Ring Toss
Fun For Little Ones — Even the smallest campers can feel like they're making camp in the big wide open with specialty items created just for them. Featured: Kid's Nature Camping Lantern / Pretend & Play Camp Set / Kid Exploria Binoculars for Kids
Looking for a fun scavenger hunt that you can also do while camping in your backyard? Download our free Camping Scavenger Hunt Printable.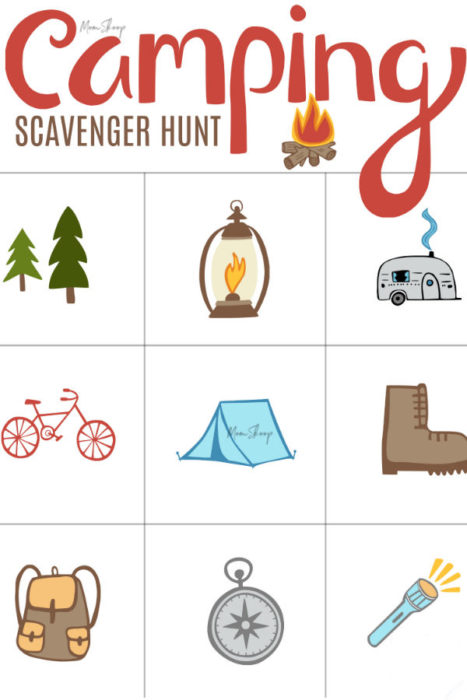 ---
Planning more close-to-home fun? Check out our 52 FAMILY ROAD TRIP RESOURCES