Post contains affiliate links. Purchases made through links provide us with a small commission. As an Amazon Associate I earn from qualifying purchases. Please refer to our disclosure policy for more information.
SPONSORED - This post was created in partnership with the brand mentioned below.
Captain Marvel is now available on 4K Ultra HD™, Blu-ray™, DVD and Digital HD so you can watch this action movie over and over again with your family!

We had the opportunity to watch this movie on Blu-ray and WOW! This was such a great movie!
I've put together a complete post FULL of everything you need to make an epic movie night with your family!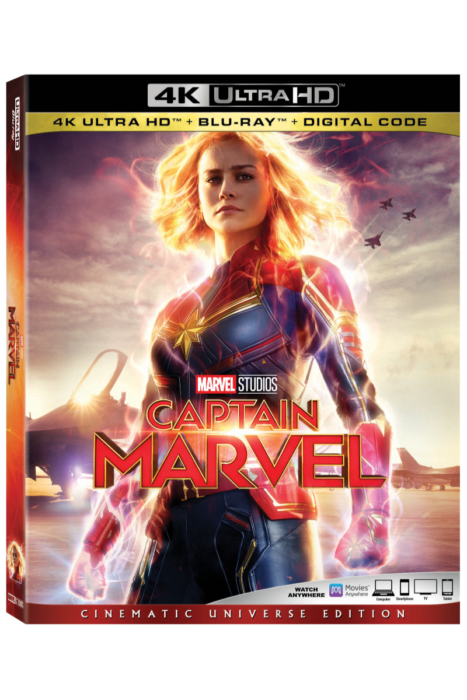 LATEST SKOOP ABOUT THE MOVIE
Set in the 1990s, "Captain Marvel" is an all-new adventure from a previously unseen period in the history of the Marvel Cinematic Universe that introduces the MCU's first stand-alone, female-franchise title character—Carol Danvers aka Captain Marvel. When we first meet Danvers, she already possesses her superhero powers, having left her earthly life behind and become a member of an intergalactic elite Kree military team called Starforce, led by their enigmatic commander, Yon-Rogg. But after Danvers has trained and worked with the Starforce team, and become a valued member­, she finds herself back on Earth with new questions about her past. While on Earth she quickly lands on the radar of Nick Fury, and they must work together against a formidable enemy in the form of the Skrulls—the notorious Marvel bad guys made even more dangerous by their shape-shifting abilities—and their leader, Talos, who is spearheading a Skrull invasion of Earth.
CHECK OUT THESE DELETED SCENES FROM THE MOVIE


DIY CRAFTS – CAPTAIN MARVEL STYLE
Before you watch the movie, why not make these fun crafts with your kids?
MAKE SURE TO CHECK OUT THESE COOL CLIPS FROM THE MOVIE!
MOVIE TIME SNACKS
You know you will need snacks for Captain Marvel! Check out this yummy recipe!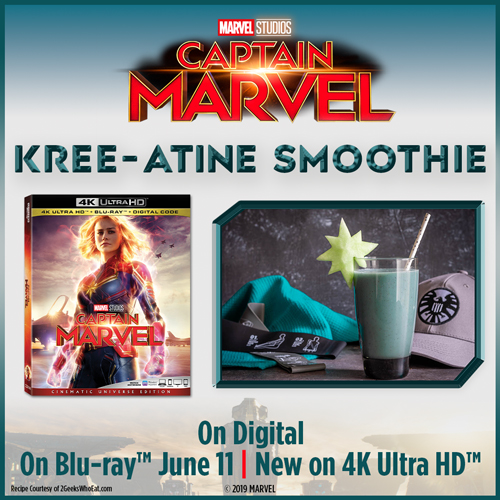 INCLUDED IN THIS MOVIE ARE:
BONUS MATERIAL (may vary by retailer):
Blu-ray & Digital:
· Alternate Movie Versions
· Movie with Intro
· Movie with Commentary
Featurettes:
· Becoming a Super Hero
· The Origin of Nick Fury
· The Dream Team
· The Skrulls and the Kree
· Hiss-sterical Cat-titude
Deleted Scenes:
· "Who Do You Admire Above All Others?"
· Starforce Recruits
· Heading to Torfa
· "What, No Smile?"
· Black Box
· Rookie Mistake
· Gag Reel
Digital Exclusives:
Journey into Visual Effects with Victoria Alonso
What Makes a Memory: Inside the "Mind Frack"
Concept Art
On-Set Images