Post contains affiliate links. Purchases made through links provide us with a small commission. As an Amazon Associate I earn from qualifying purchases. Please refer to our disclosure policy for more information.
Nail Envy by OPI states that it provides maximum strengthening with hydrolyzed wheat protein and calcium for harder, stronger, natural nails. But does it work?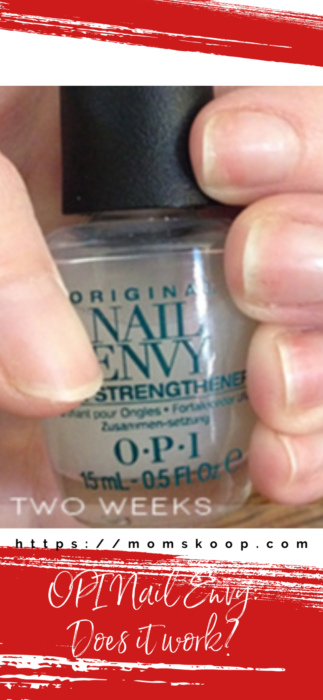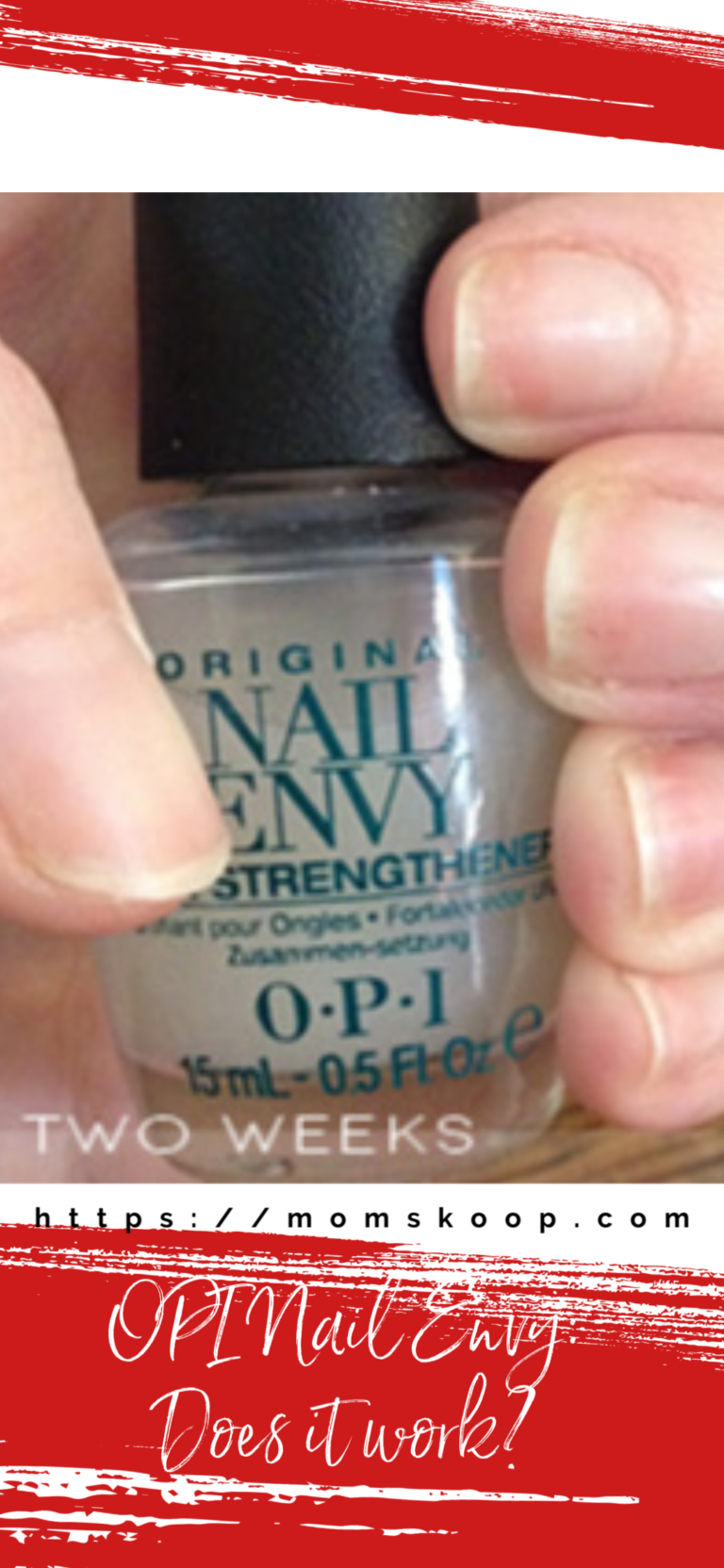 BUT does it work? Here is our experience when I incorporated it into my nail repair routine.
After getting a little 'acrylic happy' with my nails, I was left with a lot of damage. I'd tried the general nail repair methods: lotion, clipping, filing etc. They continued to split and peel into the nail bed. Not only was it painful, but it didn't look good either.
I've never been a nail biter, but you'd think I was lying if you saw my hands. I decided to pull out the big guns and add Nail Envy from O.P.I. to my nail repair routine.
I'd read hundreds of reviews on other strengthening products and none of them came close to what users said about Nail Envy. Many people reported results in just weeks, longer nail growth and stronger nails and the complete disappearance of peeling and breaking. So, of course, I had to find out for myself – Does It Work?
The first lesson I learned is that you won't get far using only a nail strengthener. Your nails require moisture and massage. You heard me: MASSAGE YOUR NAILS. Your cuticles, to be more precise. Healthy moisture and blood flow to the cuticle area is what grows strong, healthy nails. So, I put together a full daily system.
HOW TO APPLY NAIL ENVY OPI NATURAL NAIL STRENGTHENER
Start by applying two coats to your dry and clean nails with your cuticles pushed back. Then every other day, apply a top coat for seven (7) days. Then remove those layers with a gentle nail polish remover and start over.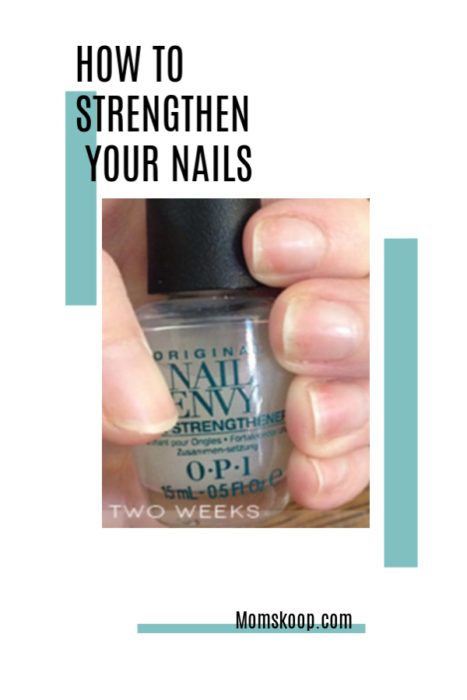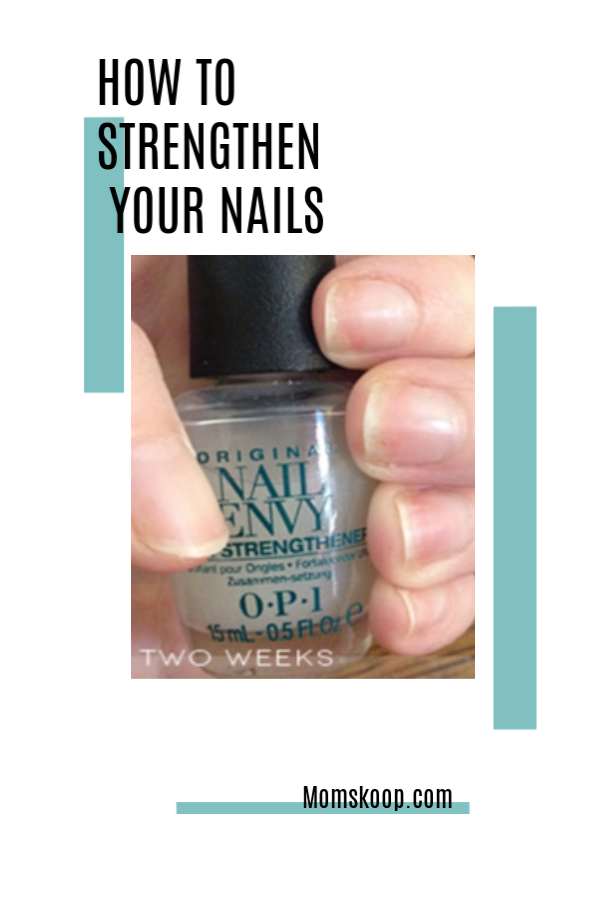 HOW TO STRENGTHEN YOUR NAILS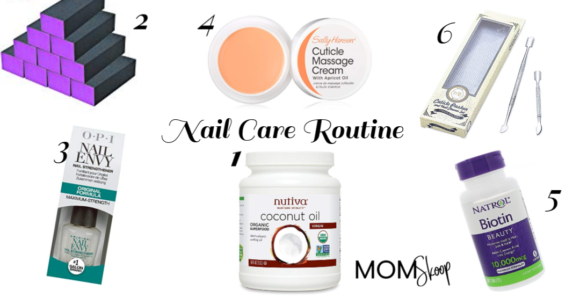 Before & After


BEFORE: I had some major acrylic damage on my right hand. While my left hand nails were soft and weak, the right nails were a mess. That's my dominant hand so I had to repair and soak off broken nails more often on the right. Also, being right handed, I'm sure I was filing incorrectly when using my left hand. The right nails were so soft that they would split in the middle, peel and break down into the nail bed.
AFTER: After 2 months of steady use, my nails are finally past the fingertip and very strong. I haven't had a break in several weeks and there is no peeling at all. I'm still using Nail Envy 2 – 3 times per week along with my regular nail polish and I will continue to use it as a base coat. It doesn't work overnight because there is no real way to make your nails grow FASTER. But it definitely protects and strengthens them which helps stop breakage and that means you reach your nail goal sooner rather than later.
So, Does Nail Envy Work? YES
TIP: Don't get discouraged.
You'll have to play the waiting game to achieve longer stronger natural nails – At first the change was amazing. Within two weeks my nails looked completely different and I thought they would be long in no time. Unfortunately, that didn't happen.
Length Does Not Equal Strength. While the Nail Envy allowed the edges to grow out, they were still weak and soft. I frequently broke them off or snagged them and had to file the edges. I was also still growing out some areas that had broke off into the nail bed. As much as I hated to get rid of progress on length, I had to clip them several times to ensure that it was healthy, even growth coming from the nail bed. Once the strength returned, I was ready to stop clipping and start growing.
*This was an original post from 2014 that has been updated.