ELEPHANT & PIGGIE LIKE READING – FREE PRINTABLE READING CHART
Post contains affiliate links. Purchases made through links provide us with a small commission. As an Amazon Associate I earn from qualifying purchases. Please refer to our disclosure policy for more information.
Do you have little readers in your house? Perhaps you have small children who are just starting to sound out their own words, or follow along with their eyes as you read to them. Early reader books are perfect for this age group. Not only does an early introduction to books help their imagination and comprehension develop, but it also strengthens the parent-child bond when done together.
One great way to encourage your child to read more is helping them keep track of how many books they've enjoyed, fostering a sense of accomplishment.
Another way to ensure that your child develops a true love of reading is to provide them with vibrant pictures, funny characters, and lessons they can relate to.
A new beginning-reader series created by Mo Willems!
Best friends Elephant and Piggie introduce kids to their favorite books – brought to life in original stories created by contemporary children's book authors and illustrators. Each 64-page beginning reader delivers a high quality reading experience that speaks to kids' interests and abilities through stories that are fun and funny. The defining dialogue-driven format, established in the Elephant & Piggie series, unifies the collection with an active, participatory storytelling style that fans love. Plus, each book contains all-new Elephant & Piggie story bumpers!
The first two books in the #EPLR series hit shelves September 20th: We are Growing and Cookie Fiasco.
THE COOKIE FIASCO By Caldecott Award winner Dan Santat
Four Friends. Three Cookies. One Problem. Hippo, Croc, and the Squirrels are determined to have equal cookies for all! But how? There are only three cookies . . . And four of them. . . What's more, they need to act fast before nervous Hippo breaks all the cookies into crumbs!
About the Creator — Dan Santat (www.dantat.com) is the author and illustrator of the recent Caldecott winner, The Adventures of Beekle: The Unimaginary Friend, and many other books. For Disney-Hyperion he illustrated Oh, No! and Oh, No! Not Again! by Mac Barnett, Always Lots of Heinies at the Zoo by Ayun Halliday, and Because I'm Your Dad by Ahmet Zappa. He is also the creator of Disney's animated hit The Replacements. Dan lives in Southern California with his wife, two kids, and two dogs.
WE ARE GROWING By award-winning author/illustrator Laurie Keller
Growing up isn't always the EASIEST — Walt and his friends are growing up fast! Everyone is the something-est. But . . . what about Walt? He is not the tallest, or the curliest, or the silliest. He is not the anything-est! As a BIG surprise inches closer, Walt discovers something special of his own!
About the Creator — Laurie Keller, an award-winning author and illustrator, has created many children's books including Birdy's Smile Book, The Scrambled States of America Talent Show, and Do Unto Otters, a Bank Street Best Children's Book of the Year.
Laurie lives near Lake Michigan. Visit her at www.lauriekeller.com.
---
ABOUT MO WILLEMS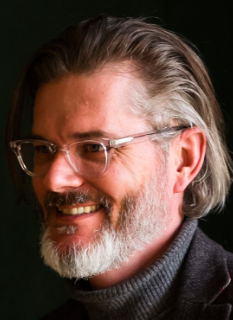 Mo Willems (www.pigeonpresents.com), a number one New York Times best-selling author and illustrator, has been awarded a Caldecott Honor on three occasions, for Don't Let the Pigeon Drive the Bus!, Knuffle Bunny: A Cautionary Tale, and Knuffle Bunny Too: A Case of Mistaken Identity. The celebrated Elephant & Piggie early-reader series has been awarded the Theodor Seuss Geisel Medal on two occasions (for There Is a Bird on Your Head! and Are You Ready to Play Outside?) as well as garnering five Geisel Honors (for We Are in a Book!, I Broke My Trunk!, Let's Go for a Drive!, A Big Guy Took My Ball! and Waiting Is Not Easy!).  Check out the Mo Willems collection on Amazon
OFFICIAL LINKS
Visit PigeonPresents.com
Follow on Twitter: @DisneyHyperion @The_Pigeon @DSantat @LKellerBooks
Follow on Instagram: @DisneyBooks