Simple home security tips will ensure your home is always safe. These steps are easy to follow, so they'll soon become a part of your everyday routine.
Being a working mom is tough. There's so much running through your mind 24/7, and since things are always so chaotic, things may slip through the cracks sometime.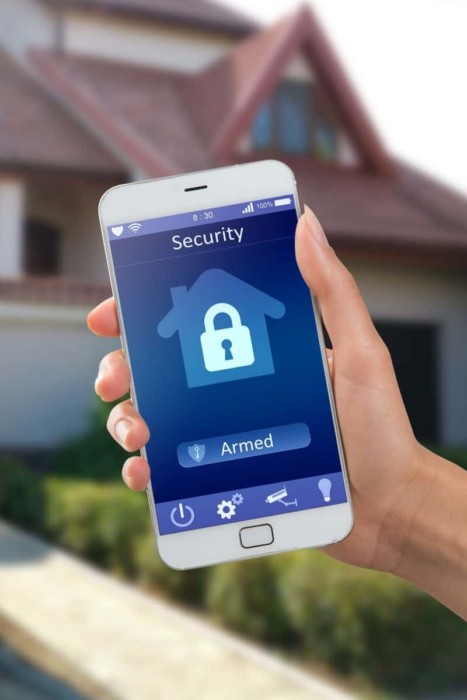 You may forget to pack your kids' lunches or take the dog on a walk in the morning. Or maybe you forgot to lock up the house when you left for work.
These five simple home security tips will ensure your home is always safe. These steps are easy to follow, so they'll soon become a part of your everyday routine.
Choose the right window treatments
Believe it or not, the right window treatment can profoundly affect your home's security. If you always leave your blinds open, anyone can see into your house. It's important to choose the right window treatments for your entire house so that you can keep things as private as possible. If you don't want people looking inside your home, consider thick shades that are impossible to see through if they're pulled down. Shades or shutters are also great—you can still open and close them as you see fit.
Always leave a light on
A dark house is an open invitation to a burglar. Always keep a light on so that your home looks occupied, and consider leaving the television on as well. The main goal is to make it look like someone is in your house—if a thief thinks no one is home, they'll be more likely to try and get in. Keep as many things running as possible to deter thieves, especially if you work long hours. Your electric bill may be a little higher each month, but who can put a price on your family's safety?
Specify your alarm code
Everyone should have an alarm system in place at their homes. If you don't have one, you're even more vulnerable to people who want to break in. However, it's not enough to have a generic alarm system—you should also choose a specific alarm code so that only people close to you would know it. Don't ever make the code as simple as "1234." Instead, use one of your kids' birthdays or an important anniversary. The more specific you are, the harder it'll be for someone to guess the code. If you use a date you're familiar with, then it'll be easy for you to remember as well.
Get to know your neighbors
Another home security tip that's easy to follow is to get to know your neighbors. You'll feel safer once people aren't strangers anymore. It's always nice to have allies on your side. If you're friendly with your neighbors, they'll be able to tell you if they see any suspicious characters lurking around while you're away. This is perfect for working moms who are gone for extended periods. Be friendly to the people around you—it may help keep you safe in the long run.
Always ask for credentials
When you hear a knock at the door, your first instinct may be to answer it. However, that's not the safest option. If you don't know the person knocking on your door, be cautious when opening it. Immediately ask for their credentials. If they say they're a delivery person, ask to see their employee ID card. If the person claims to be a police officer, ask them for their badge. If the person is who they say they are, they should have no trouble proving it. If the person can't provide identification, close the door and quickly contact the authorities.