HOMESCHOOL SUPPLY LIST – Start The Year Right
If you are planning to homeschool this year, you might find yourself wondering what are the standard school supplies you will use regularly in homeschooling! I have curated a homeschool supply list of items that are highly recommended for a successful year. I know that some families are on a budget and can't go crazy buying tons of supplies only to later see them collecting dust and not getting used throughout the school year.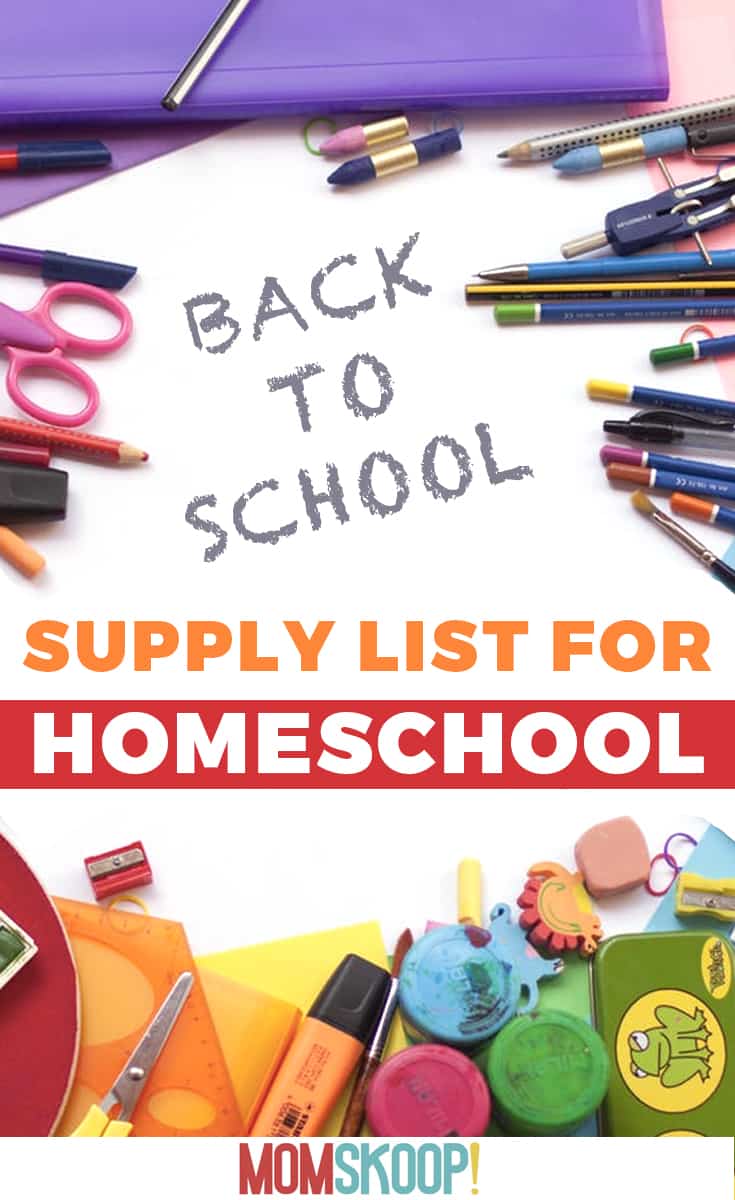 This list is items that will always be put to work during homeschool. This includes items that you as a teacher might want to purchase, as well as what items you might need to buy for your child for school supplies. I hope this list can help you find direction on what you should buy for the year!
Homeschool Supply List for Student and Teacher
These are items you'll find are pretty handy on a regular basis. Now depending on your child's age you may not need paint. So make sure to think about what subjects they will be learning and their age to find what fits their needs. These are all basic supplies.
Student Supply List
Here are some of the essential items you will need for the year. If you are doing more craft projects you will need to buy more items, but for the most part, these items are basics that will get you through the year.
Teacher Supplies
These items are great to have to make teaching a little bit easier. You may not want to buy a whiteboard to show how to do work, and that's okay. But, you might find it useful. Look through the list and see if any of these items might help you out this school year.
Expandable Folders
(great for holding onto records and school papers)
Now other items could entail flash cards, pipe cleaners for crafts, and other items. But I consider those type of items to be add ons, as some of you may not have children of that age that you would need those items. Make sure to look around your home to see what supplies you already have on hand. If you have them on hand, don't feel you have to buy new for school!
Tags :
back to school