How To Make Eggnog At Home + 10 Ways To Spice It Up!
I grew up loving eggnog. I knew my mother bought it at the store and it would only appear once a year. It was amazing and magical to me. If I'd known how to make eggnog a home I probably would have drank it every day. Luckily, as an adult, I have a little more self-control.  Ah…note I said "a little more".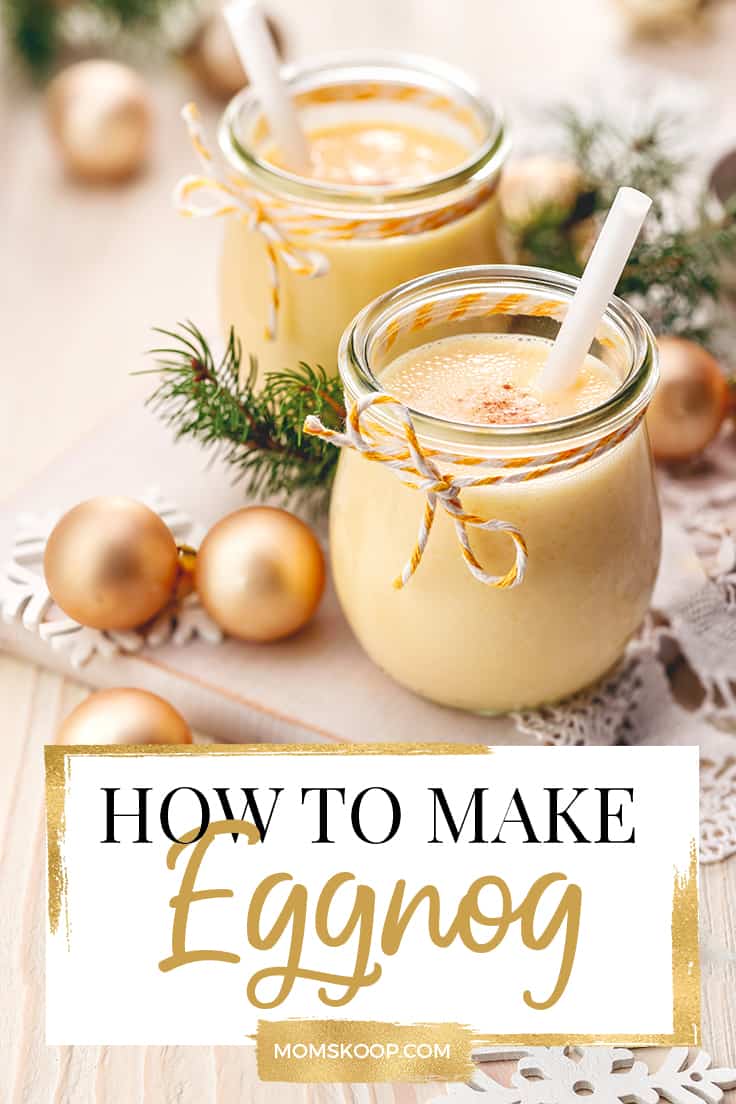 How To Make Eggnog At Home
If you love the rich, creamy taste of classic eggnog, but don't like the idea of using raw eggs, this recipe is for you. Though it's traditionally served at holiday time, you can definitely make it any day you want. I won't tell if you don't!
Tip: For an adults-only version, add some rum, bourbon, or cognac to taste.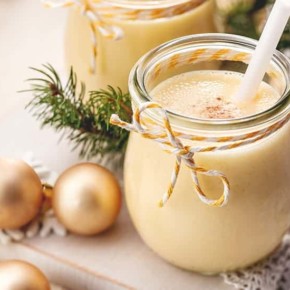 Homemade Eggnog
Ingredients
12

eggs

1 ¼

c.

sugar

4

c.

whole milk

2

t.

vanilla extract

1

t.

ground nutmeg

2

c.

evaporated milk

2

c.

half and half
Instructions
Combine eggs and sugar in a medium glass bowl and whisk until thoroughly combined. Transfer to a saucepan and stir in whole milk, vanilla extract, and ground nutmeg.

In a separate glass bowl, stir evaporated milk and half and half until combined.

Heat egg mixture over medium-low heat while stirring constantly to prevent the milk from scorching. When mixture reaches 160 degrees on a candy thermometer, remove from heat and slowly whisk in evaporated milk mixture.

Cool slightly before tasting. Add more sugar or nutmeg, if desired, before transferring to an airtight container. Refrigerate overnight or until thoroughly chilled. Serve in mugs and garnish with whipped cream, cinnamon sticks, or a dash of nutmeg.
Recipe Notes
Total Prep Time: 30 minutes (plus time to chill)
10 Ways To Spice Up Your Eggnog
Join the conversation: Follow us on Twitter and Facebook
Tags :
christmas recipes
cocktails
drinks
eggnog
food
recipes