Kim Possible, Disney's Live-Action Movie, on Disney DVD March 26th!
Post contains affiliate links. Purchases made through links provide us with a small commission. As an Amazon Associate I earn from qualifying purchases. Please refer to our disclosure policy for more information.
SPONSORED - This post was created in partnership with the brand mentioned below.
Kim Possible and her best friend, Ron Stoppable are back as they embark on their freshman year of high school defeating evil villains.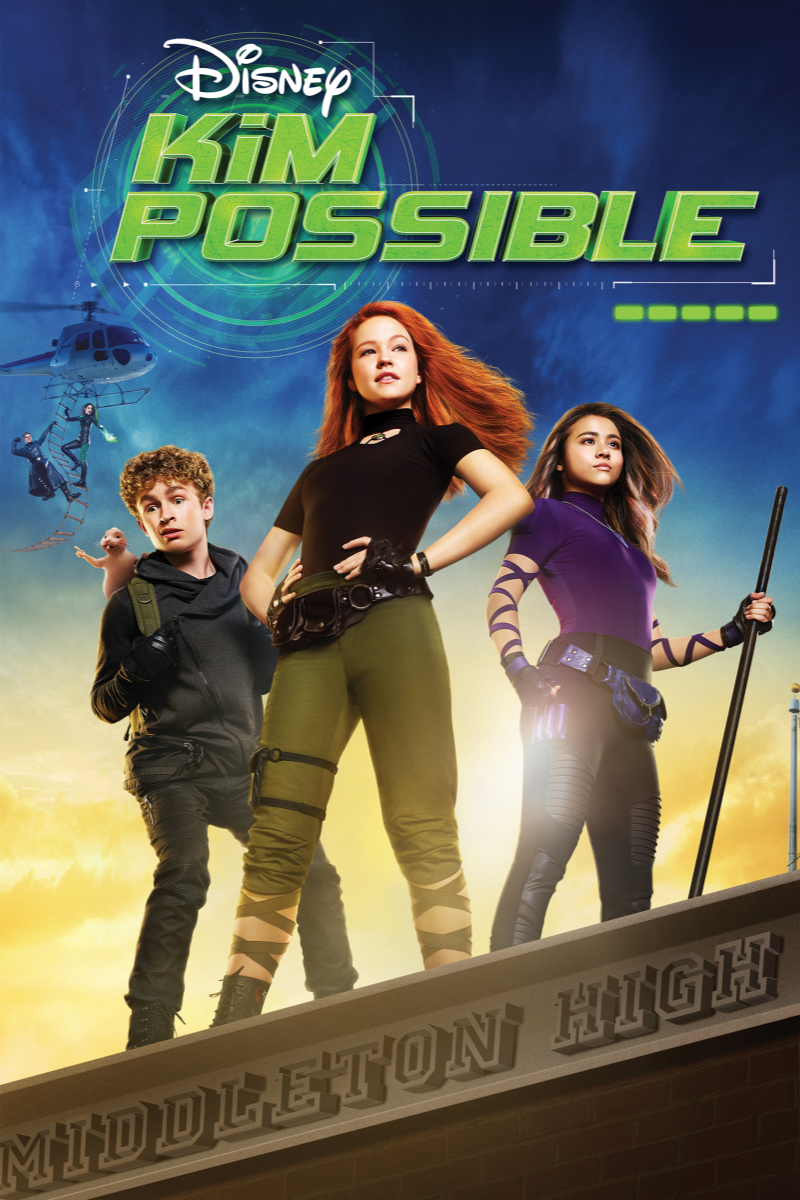 When my oldest was younger, she watched Kim Possible all of the time!
She knew all of the shows by heart and of course would sing the theme song all of the time. So of course when it was announced this movie was coming out, she had to watch it! We were all saying, "What's the sitch"? more often then not.
amzn_assoc_placement = "adunit0";
amzn_assoc_tracking_id = "disneyposts-20";
amzn_assoc_ad_mode = "search";
amzn_assoc_ad_type = "smart";
amzn_assoc_marketplace = "amazon";
amzn_assoc_region = "US";
amzn_assoc_default_search_phrase = "kim possible";
amzn_assoc_default_category = "All";
amzn_assoc_design = "in_content";
amzn_assoc_linkid = "b31a48fbf261e4c9f861fbd8b601b6f1";
OUR SKOOP ABOUT THE MOVIE
My teen thought this was a pretty cool adaptation of the movie. She felt a bit bittersweet about the movie as she can still remember the original Kim Possible and that is kind of stuck in her mind. However, she did feel though that this was a fun way to get the show in front of a new audience and new eyes.
She definitely recommends this movie though and thinks it would be good for tweens/teens to see.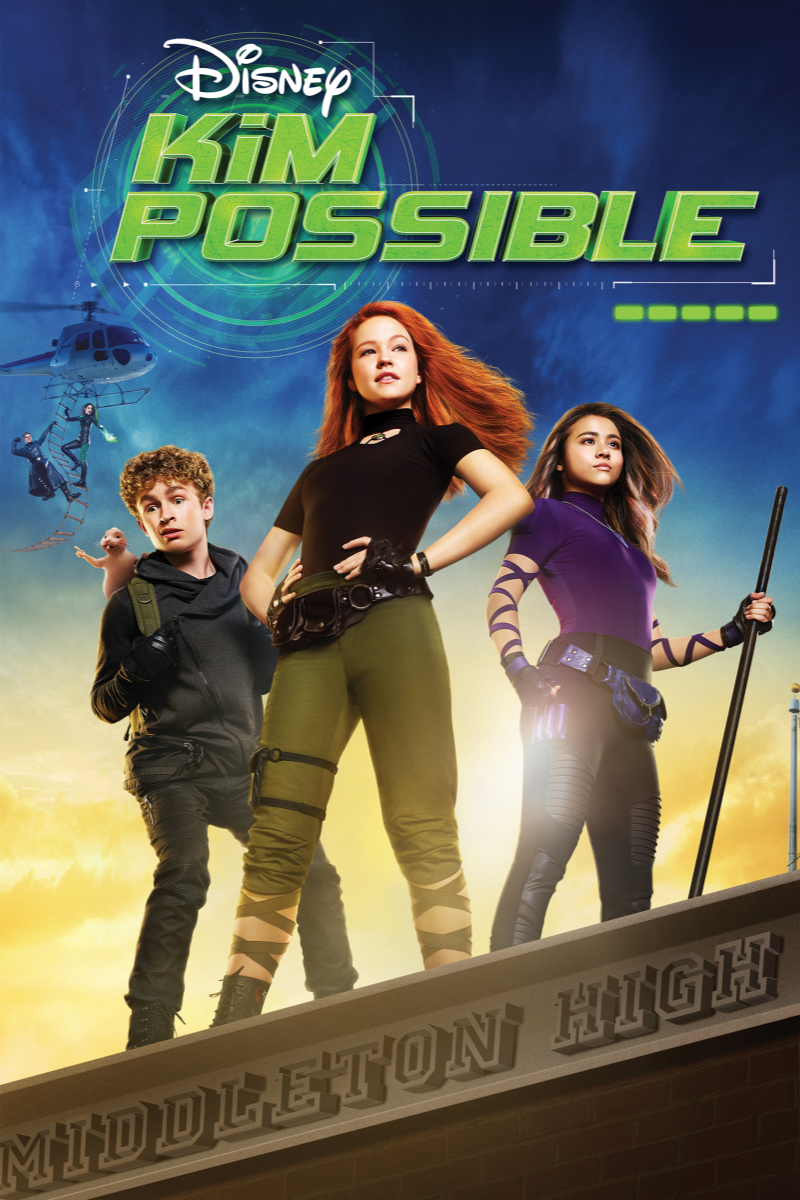 While Kim and Ron have always been one step ahead of their opponents, navigating the social hierarchy of high school is more challenging than the action-hero ever imagined. With Drakken and Shego lurking in the wings, Kim must rely on her family and friends more than ever.
Now it's up to Team Possible—Kim, Ron, tech-genius Wade, new friend Athena and Rufus, a naked mole-rat that Ron meets along the way—to stop these super villains.
Cast:
Sean Giambrone as Ron Stoppable
Ciara Wilson as Athena
Todd Stashwick as Drakken
Taylor Ortega as Shego
Alyson Hannigan as Dr. Ann Possible
Connie Ray as Nana Possible
Issac Ryan Brown as Wade Load
Erika Tham as Bonnie Rockwaller
Nancy Cartwright as Rufus.
Special appearances by:
Christy Carlson Romano (original Kim Possible) and Patton Oswalt.
Directors: Adam Stein & Zach Lipovsky
Executive Producers: Bob Schooley, Mark McCorkle, Zanne Devine
Bonus Features:
DVD exclusive: Blooper Reel, Q & A with Sadie Stanley and Sean Giambrone, and Cast Auditions
Music Video
Trailer
Release Date: March 26, 2019
Ratings: TV-G (US)
Run Time: Approx. 86 minutes excluding bonus
Looking for a fun Kim Possible DIY craft to do with your kids? Check out this idea!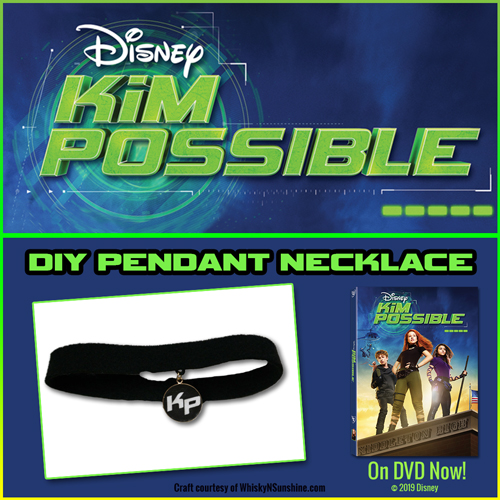 Kim Possible DIY Pendant Necklace

Looking for more news about Disney? Head over here to see more news and information on our site!
amzn_assoc_placement = "adunit0";
amzn_assoc_tracking_id = "disneyposts-20";
amzn_assoc_ad_mode = "search";
amzn_assoc_ad_type = "smart";
amzn_assoc_marketplace = "amazon";
amzn_assoc_region = "US";
amzn_assoc_default_search_phrase = "kim possible";
amzn_assoc_default_category = "All";
amzn_assoc_design = "in_content";
amzn_assoc_linkid = "b31a48fbf261e4c9f861fbd8b601b6f1";