THE BEST LUXURIOUS THROWS UNDER $50
Post contains affiliate links. Purchases made through links provide us with a small commission. As an Amazon Associate I earn from qualifying purchases. Please refer to our disclosure policy for more information.
Warm and comfy luxurious throw blankets are the perfect touch to any room in your home and are  great must haves to relax after a long day at work or school.
LUXURIOUS THROWS
One of my favorite parts about cooler weather is being able to curl up in my favorite chair with one of my comfy throws.
Sure, you can also use blankets and throws during the Summer, but there's just something about surrounding yourself with a cozy blanket during those long Fall and Winter months.   You can make your favorite hot beverage, grab a book or turn on your guilty pleasure tv show, grab your comfy throw and you are good to go!
Since Winter is quickly approaching, I thought it would be fun to share some of these luxurious throw blankets that are under $50.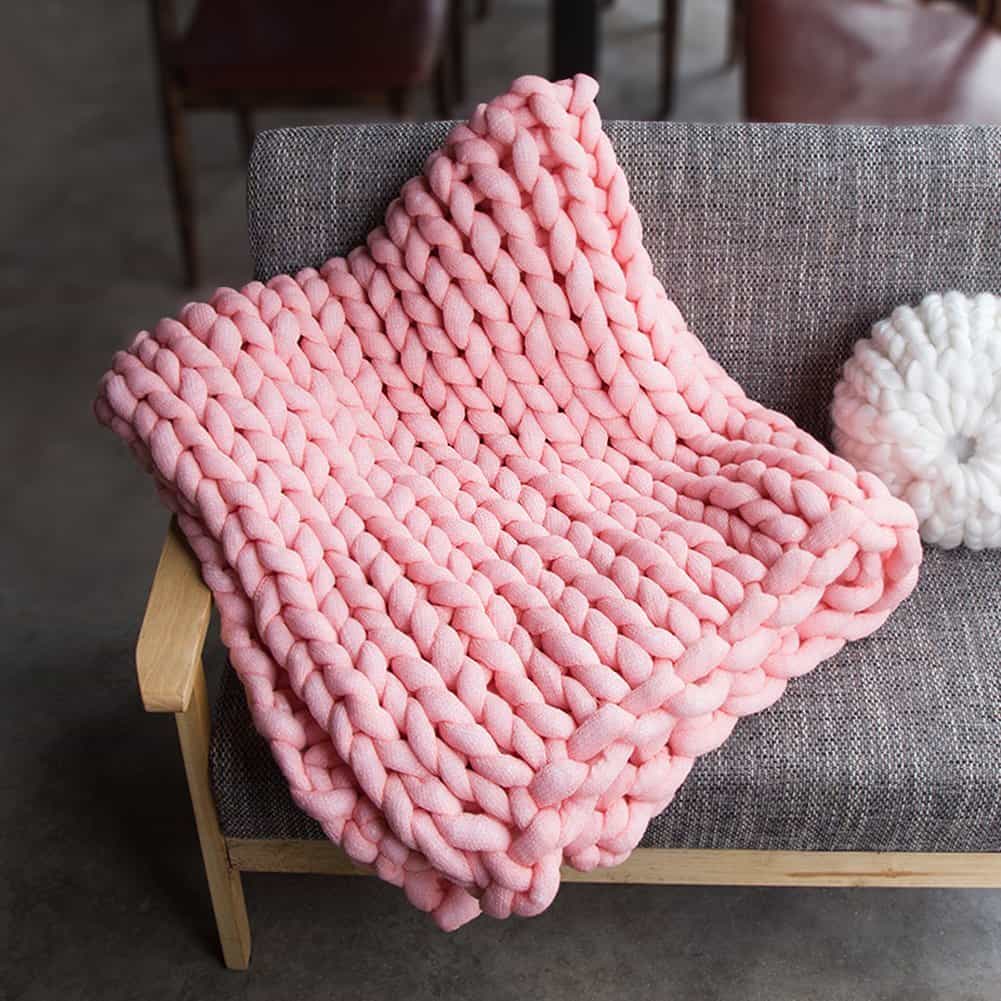 Featured: Chunky Knit Throw by EASTSURE
This gorgeous EASTSURE Chunky Throw is arm knitted from a giant chunky wool blend. The sheep wool used is one of the finest and softest in the world. It won't itch or irritate your skin, feeling incredibly soft and gentle to the touch. 
The wool yarn is hypoallergenic and antibacterial, a wonderful fiber to use around babies with their sensitive skin, as well as pregnant women and all those who care about their health and comfort.
The throw has active fibers which mean it reacts to change in body temperature. That, plus its breathability, ensures you'll feel comfortable no matter where you wrap up.
Available in 7 sizes and 6 colors.
MORE LUXURIOUS THROWS UNDER $50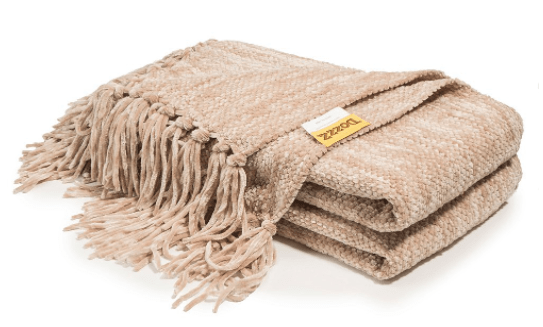 Chenille Knitted Blanket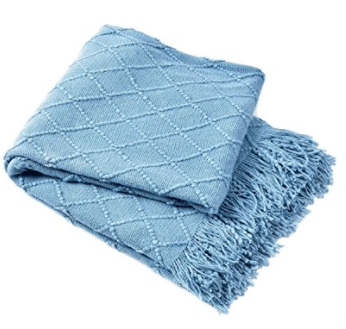 Bourina Knitted Throw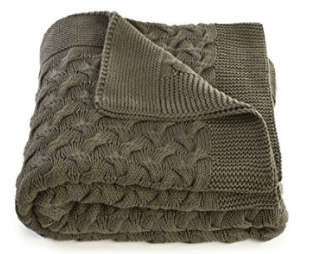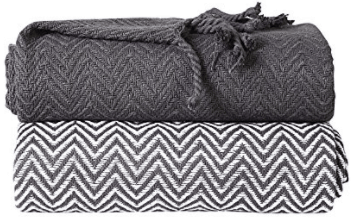 And if you want to try to make your own Chunky Wool Blanket by Arm Knitting, you can find the yarn on Amazon too!