Post contains affiliate links. Purchases made through links provide us with a small commission. As an Amazon Associate I earn from qualifying purchases. Please refer to our disclosure policy for more information.
Magic Kingdom Parade Viewing Tips are a must know so that you can catch all of the Fantasyland inspired festival of pageantry!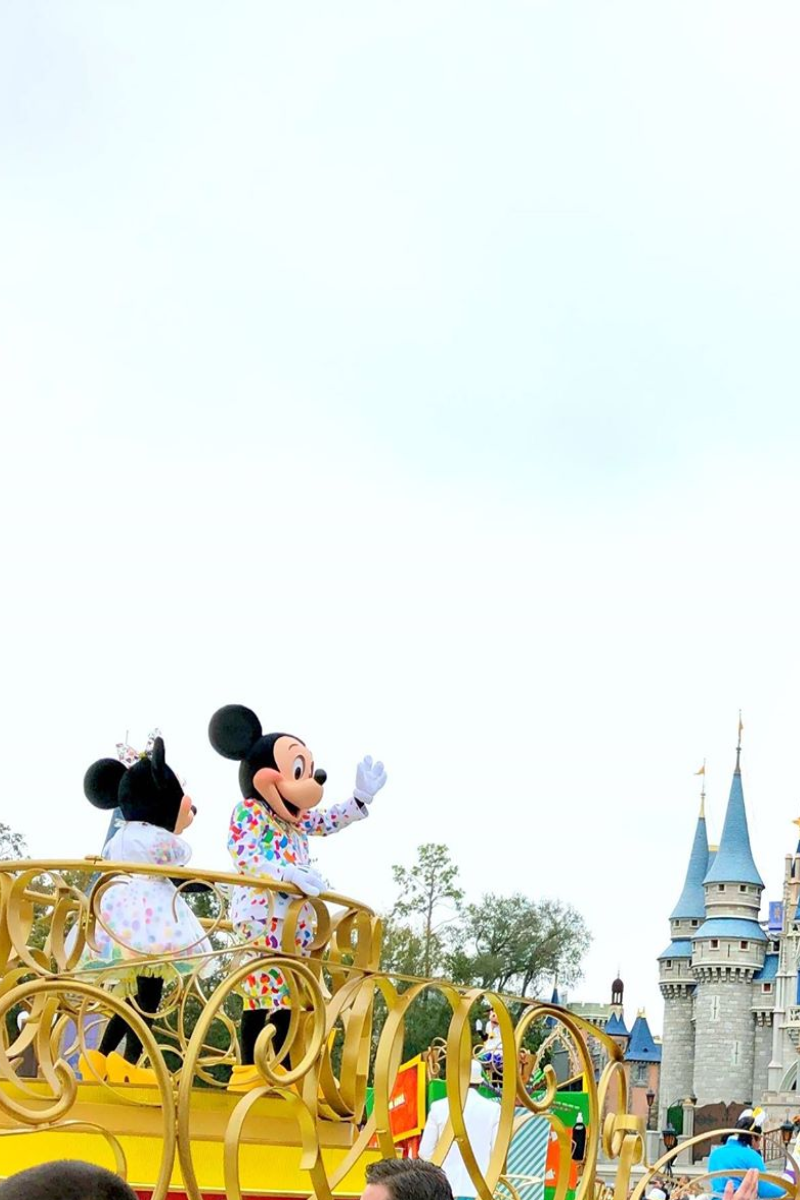 Magic Kingdom is the number one park in Disney World for parades. The popular Festival of Fantasy parade is going strong in its 5th year. The steampunk inspired spinning wheel operated Dragon has returned from reparations after bursting into flames almost a year ago mid-route.
The spectacle of the show features many Disney princesses and includes Tangled, Brave, The Little Mermaid and Peter Pan among its fleet of impressively designed floats. To catch this Fantasyland inspired send up to the history of great Disney classics, here are a few Magic Kingdom parade viewing tips for the best experience.
Study the Parade Route and Pick an Area
The parade route starts in the back of Frontierland and moves east through Liberty Square until it reaches the hub. Then it turns left, swings around the hub clockwise and moves down Main Street and around Town Square. One great spot to see the parade go by is from Tony's if you happen to have a reservation there. You may also time it so that you see the parade in the hub from Casey's Corner, although you will not have an up-close view or any character interaction.
Since the parade starts in Frontierland it's a good place to be when the parade kicks off. The scheduled time will be easier to go by the closer you are to the starting point. It makes your day easier to plan when you view the parade there.
Know the Parade Schedule
Typically, the parade steps off at 3:00, but check your schedule to make sure. There are also other shows on part of the parade route to check your schedule for, such as Move It! Shake it! Mousekedance it! If you want to see the parade, or any of the entertainment in Magic Kingdom, pick up a show schedule when you pick up your map.
Plan to be where you will be viewing the parade in advance so that you don't wind up running across a 100-acre park to catch a glimpse of it as it goes by.
Plan your Day Around the Parade
Since the parade has a set start time that you can't control, set your reservations and Fastpasses around it.
If you want to experience Magic Kingdom parade viewing from a restaurant, be aware that most restaurants on the parade route are either quick service or indoors. That means getting a good table to view the parade is either impossible, or difficult. If you reserve a table at Tony's, make sure you request the outdoor seating so you can view the parade.
Frontierland is a good place to view the parade because it's easier to plan to be in that area at parade time and you don't have to break your day up with a trip back to Main Street.
Make Sure Everyone Uses the Restroom
If you are watching the parade with your family, make sure everybody goes to the restroom before you stake your claim on the parade route. As the area fills in it will become harder to leave your spot and separate from your group. There is a restroom near the exit of Pirates of the Caribbean, and in the breezeway between Liberty Square/Frontierland and Adventureland.
The Baby Center is between the gateway to Adventureland and Casey's Corner if you are on the west side of the hub near parade time.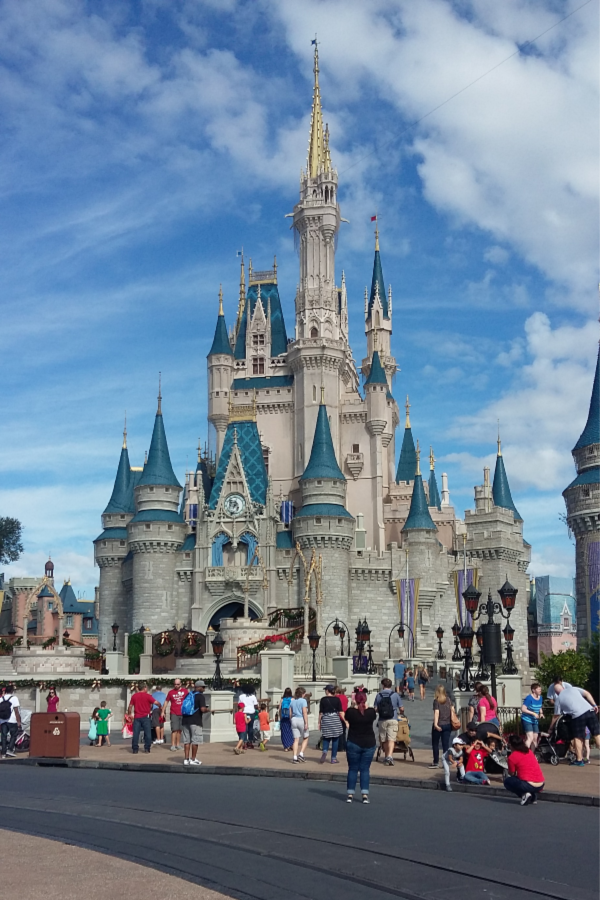 Get There Early with Food
Make sure you give yourself plenty of time to find a spot close to the parade route before it fills in with people.
About a half hour before the scheduled start time is good for Magic Kingdom parade viewing. If you are further down the route you will have to wait longer for the parade to get to you.
The best idea is to have either counter service or outdoor vending food with you so you can enjoy it before and during the parade.
LOOKING FOR MORE DISNEY TRAVEL TIPS? CHECK OUT THESE POSTS!
Where to meet Mickey Mouse at WDW
5 Disney Rides Totally Worth the Wait
How to Have the Perfect Multi-Generational Family Vacation to WDW