Post contains affiliate links. Purchases made through links provide us with a small commission. As an Amazon Associate I earn from qualifying purchases. Please refer to our disclosure policy for more information.
Melted Crayon Art is so much fun to do with the kids!  There is no right or wrong way.  This craft is fun and inexpensive!
I love making crafts with our kids.  It's always so much fun to see where their imaginations will go! One of my favorite things about the holidays is seeing their creativity on our tree.  While I do love a themed Christmas tree, there is just something about seeing ornaments that they kids have made!  In a way I guess, it's like a memory tree.
For our tree this year, we made Melted Crayon Art Ornaments!  This was a great way to add our favorite team colors to the tree and for the kids to experience making their own glass ornaments!
This craft is really easy to make.  You will need to supervise the kids  since you will be using the hair dryer to melt the crayons.
The craft items that you will need to make the ornaments are probably already in your cabinets!  That's another great thing about this craft.  It's very inexpensive!
DO I HAVE TO USE GLASS ORNAMENTS OR CAN I USE PLASTIC ONES?
Since you will be heating the ornaments up with the hair dryer, it's best to use glass so the plastic doesn't melt.
CAN I JUST PUT THE BROKEN CRAYONS INTO THE ORNAMENTS INSTEAD OF GRATING THEM?
Yes, you can do that.  Just shake the remainder of the crayon out of the ornament when you are finished.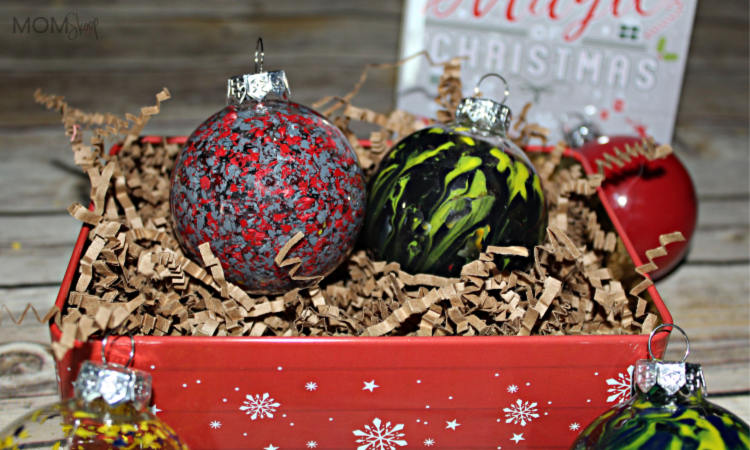 To make Melted Crayon Art Ornaments:
Supplies Needed:
Old crayons
Cheese grater
Hair dryer
Paper towels
Glass ornaments
Plastic funnel
Directions:
Cover your work service with an old tablecloth, wax paper, or paper towels so you don't get melted crayon on your table.
Remove the wrapper off of the crayon and grate the crayon into small pieces.
Take off the top of the ornament and insert the plastic funnel into the ornament. Then with your fingers, put the crayon shavings into the funnel so they fall directly into the ornament.
Put the top back onto the ornament, turn the ornament upside, and turn your hair dryer on medium and start turning the ornament around so the hair dryer starts to heat up the whole ornament.
*Pro-Tip: The ornament will start to get warm so this is when you, instead of your kids, will want to hold the ornament.
After about 5 minutes, give or take, depending on your dryer, you will achieve this!
If you don't want it as runny on the inside, then don't apply the heat as long.  Once you get to the design that you are looking for, you don't have to melt the crayon shavings any further. It's totally up to you!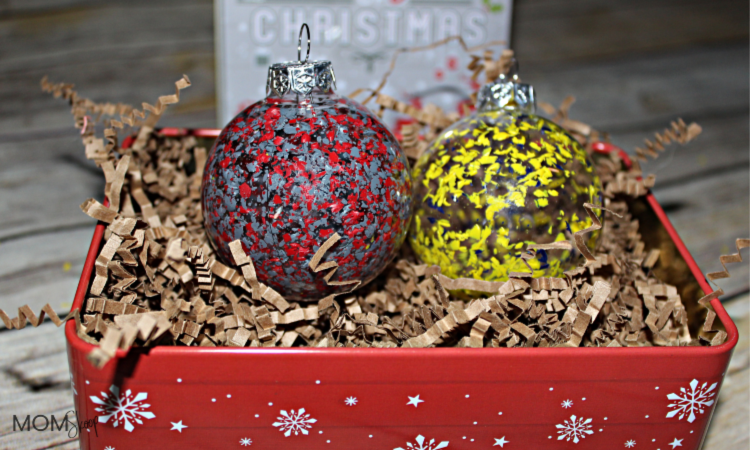 So what do you think?  You can make these Melted Crayon Art ornaments for anyone on your gift list!
Make sure to pin this now so you will have it for later!