Post contains Amazon affiliate links.As an Amazon Associate I earn from qualifying purchases. Please refer to our disclosure policy for more information.
SPONSORED - This post was created in partnership with the brand mentioned below.
Our Must-Have Baby Items list breaks down the key items that you will need and not need when the newest family member arrives.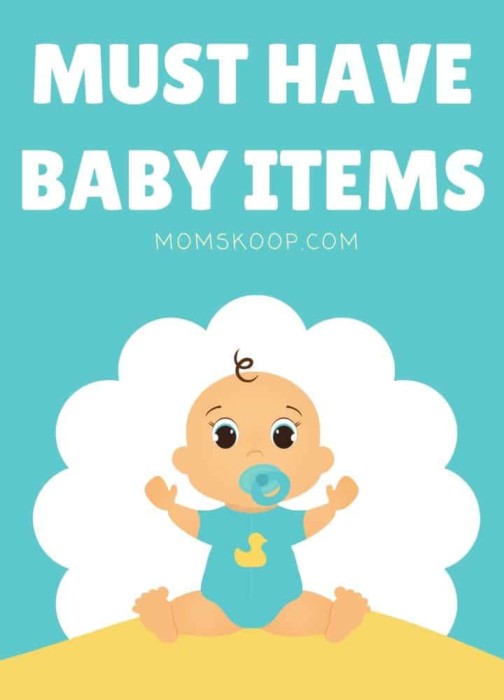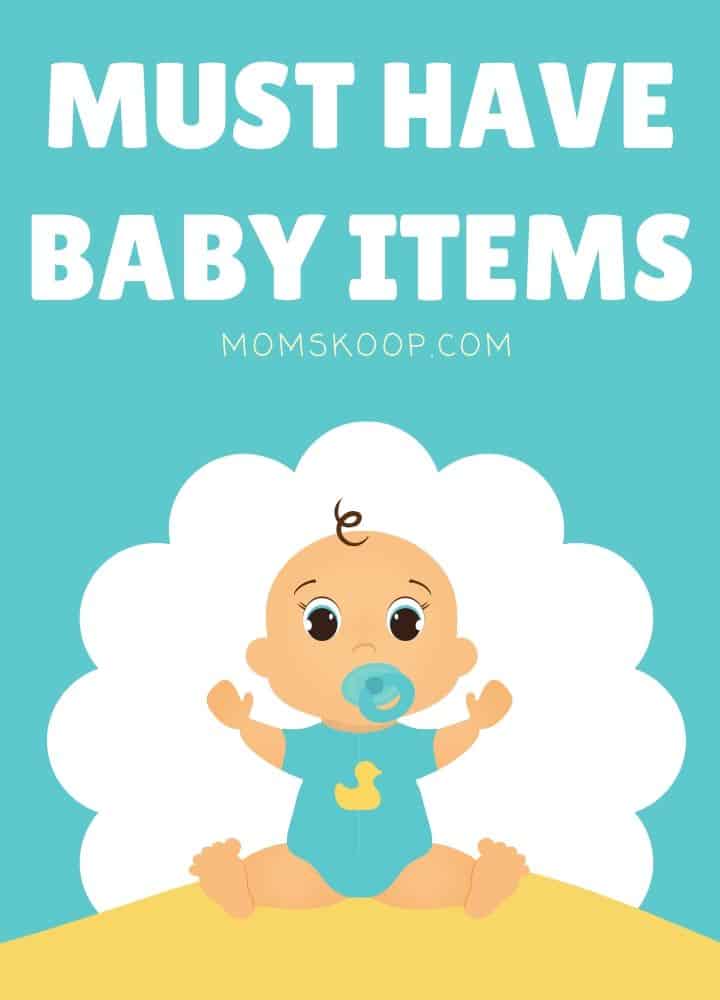 Knowing what baby gear to buy, and not buy, can help new parents save money while still raising a happy baby.
Did you know that according to a recent study conducted by the U.S. Department of Agriculture (USDA), Expenditures on Children by Families concluded that it costs the average low-to-middle class American family $148,320 to raise a child from birth to the age of 17?
Contrary to popular belief, babies don't need much more than the basic necessities. Though baby stores cater to parents' every whim, there are very few items babies need to thrive. Here's a look at what's worth spending the money on.
Baby Gear Worth Buying
Besides the obvious necessities (food, clothes, diapers, car seat, a safe place to sleep, health care) there are a few additional items worth purchasing that are worth every penny.
Bouncy Chair/Vibrating Seat
Bouncers are great because they serve multiple purposes.
First of all, they are a safe place to rest a baby when mom and dad need a break. Second, babies are comforted by the vibrations, which often aids in helping them get to sleep. Third, they serve as an entertaining toy, often coming with a toy bar featuring colorful and musical accessories.
They range in price, so there is easily one available to fit any family's budget.
Multi-Use Play Yard
This is a wonderful item for a family on a tight budget because it essentially combines three items: a place for baby to sleep (bassinet), a changing table and a place for baby to play when he gets older.
While these can be a bit pricey, they are more cost-effective than purchasing the items individually.
Keep in mind that there is a weight limit on the separate components which might be a factor in choosing a particular play yard.
Boppy Pillow or Lounger
Most breastfeeding moms swear by this product, but bottle-feeding moms and dads alike can also reap the benefits of this multiple award-winning baby item.
Not only great for using as a pillow to position the baby ergonomically at feedings but can also be used during tummy time and propping up baby.
The Boppy pillow and lounger also comes in numerous slipcover patterns to match any nursery décor.
Baby Wearing Carrier
A baby who likes to be constantly carried around and held will be benefited from this product. It frees mom and dad's hands while still keeping baby close.
There are many different styles available to support the baby as he grows. Some are front carriers for younger babies and back carriers for older infants. Some carriers are also adjustable and can be used in multiple ways.
This is one of the baby gear items that I can't stress enough that parents need to invest in. We had one for both of our kids and I absolutely loved it. It was a great way to be able to do things all the while carrying the baby around and having your hands free.
One of the newest baby wearing carrier designs is by Mamapod. Mamapod's carrier is the first ergonomic baby carrier that addresses common issues like: back and shoulder support, child's protection and comfort and breathability.
Here is a bit more information about their baby carrier:
Shoulder and waist straps that ensure proper load distribution and extra lumbar support.
Patent pending detachable support pole that can be easily installed, alleviating stress from the neck, back and shoulders, and is useful when you need to stand for an extended period of time.
Adjustable leg openings that offer comfort and safety for your baby when facing either inward or outward.
Foldable seat that provides a healthy seated position for your baby at all times.
Breathable inner mesh layer for maximum comfort, especially on hot days.


How would you like to win your very own Mamapod Baby Carrier? Make sure to enter below!
Making Baby Gear Affordable
While these items are convenient to have, they can set a family back financially. Fortunately, there are a few options when it comes to finding them at an affordable price. Consider using the following resources to get baby gear at a bargain price:
Craigslist
Garage, Yard and Tag Sales
Consignment Shops
Ebay
Hand Me Downs
Always remember that many of these items can pose safety risks to an infant if not used properly. When purchasing baby items that it is not new, ask sellers if they have the instruction guide that came with the original product. If they do not, contact the company directly to obtain one. Also, be sure to carefully examine the product to ensure that it is in good condition. Lastly, before purchasing a previously owned baby item, check its history to verify that there have been no recalls associated with the product.
Don't forget to consider creating a baby registry for one or more of these items, as friends and family may be looking for gift ideas.
Also, if possible, test out some of the more expensive items with baby before buying. Does a friend or neighbor have a baby swing that the parent likes? Ask them if it can be given it a try before purchasing it.
Baby Items You Really Don't Need to Buy:
Wipe warmer – you can always warm the wipe up in your hands before using on the baby.
Tons of toys – they don't need them. They are happy just playing with the simplest of things.
Shoes – they will end up kicked off and laying in your car or in the shopping cart. Plus considering the amount of time they are in sleepers or one piece sets, they aren't needed.
Bassinet – invest in a nice play yard that has a built in bassinet.
Fancy clothes – like with the shoes. They will be in the sleepers and one piece sets the most so really they aren't needed.
Fancy bedding – sure, it looks all pretty and all, however, it won't look so great when you are having to wash it after a diaper mess. (Just keeping it real).