Printable Nutcracker Valentine's Day cards are the perfect way to let someone know how much you care about them!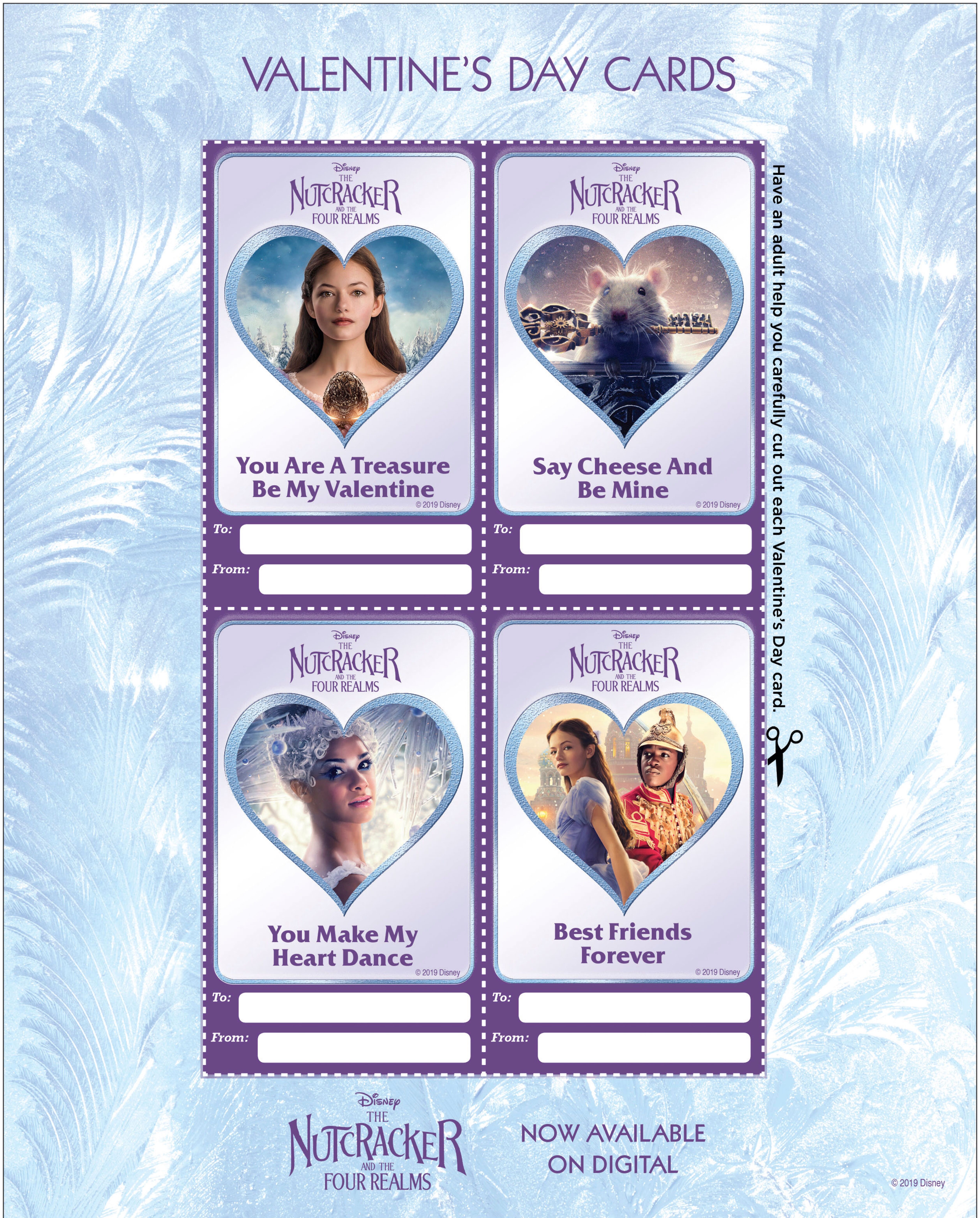 The Nutcracker and the Four Realms, inspired by E.T.A. Hoffmann's beloved ballet and classic tale, is available in the stores now on Digital, Blu-ray, and DVD. Since the movie was just released digitally, there's no better card idea for Valentine's then a Nutcracker Valentine's Day card!
Here are the FREE Nutcracker Printable Valentines!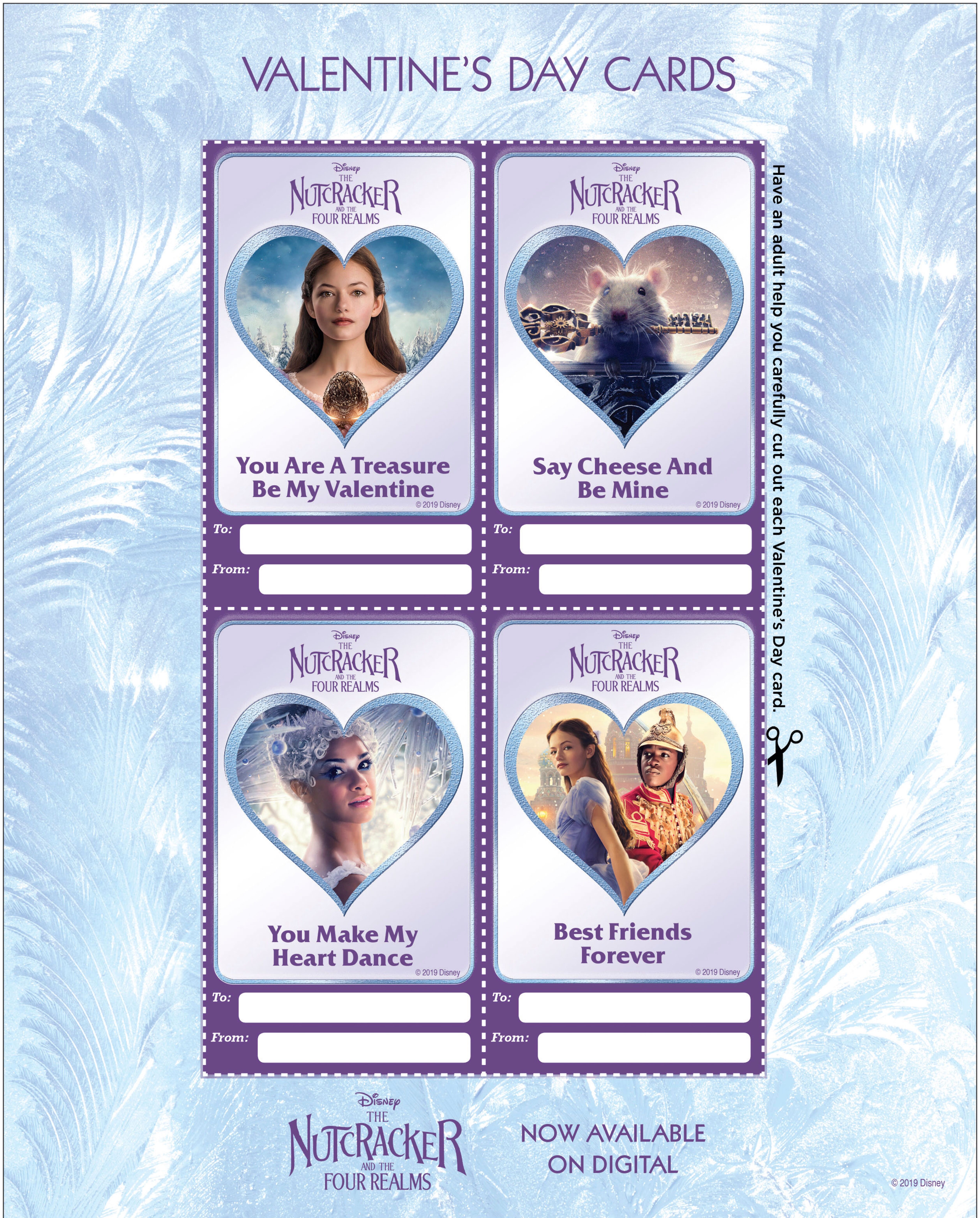 Nutcracker Printable Valentines
Looking for additional Nutcracker inspiration and printables? Check out these posts!
The Nutcracker Mini Cake Dessert
The Nutcracker and the Four Realms Puzzle Sheets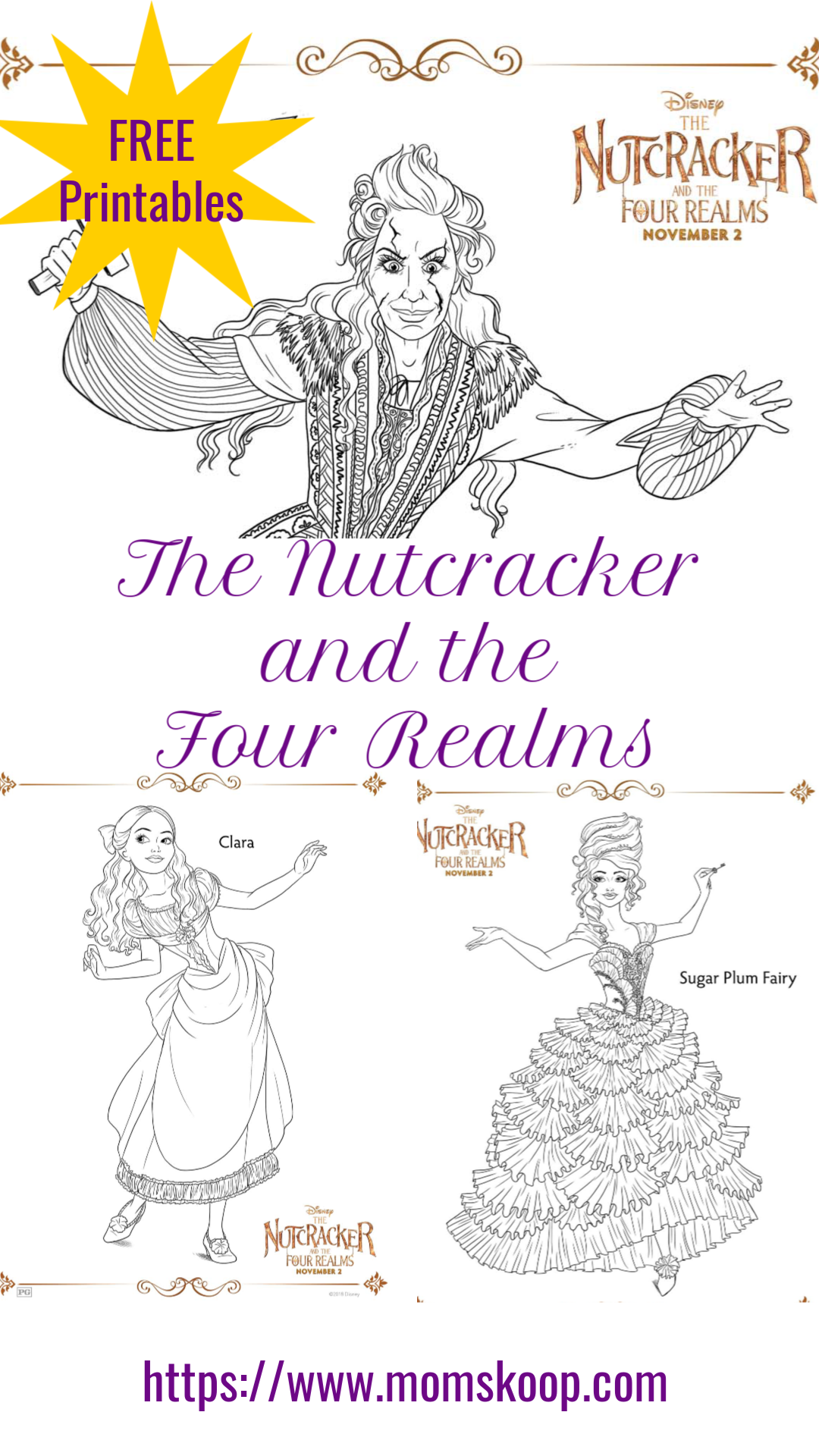 The Nutcracker and the Four Realms Coloring Pages
Make sure to pick up a copy of this Disney masterpiece so you can watch it with your family!
Also, here is a Nutcracker inspired cake by Chef Adriano Zumbo.