Paleo Cranberry Raisin Bars
Once in a while I'm working on one recipe and end up inspired to create something totally different. A few days ago I was experimenting with using almond flour to make crumble for a cold dessert topping. One batch was a little too thick and it ended up chewy instead of crunchy. I set it aside and munched on it while working. It was so tasty! And Paleo Cranberry Raisin Bars came to be.
I know there are tons of 'energy' and 'snack' bar recipes out there. But this one was so simple to make that I just had to share.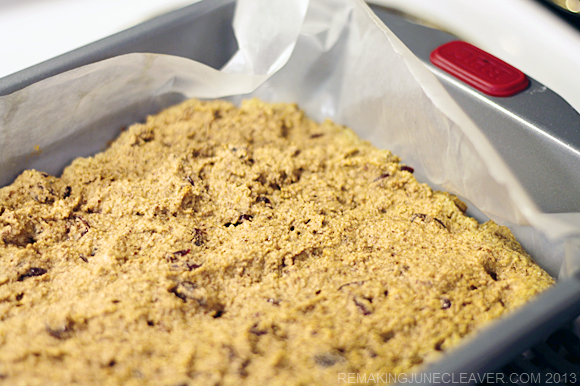 The bars really are a perfect snack packed with nutrients and protein. I like grabbing one before I workout at the gym. My husband grabs one on the way out to work, and our toddler enjoys munching on them in the afternoon after play time. They're satisfying without making you feel like you just ate a brick and just sweet enough that they also make a great evening treat.
For my original recipe I use organic, raw coconut sugar. If you have completely cut sugar in your Paleo diet, you can substitute honey. You'll find the suggested amount in the recipe below. Keep in mind both the liquid texture and the bold flavor of honey will change the overall result you get, depending on how much you use. On my next batch I'll be experimenting with pure maple syrup as well.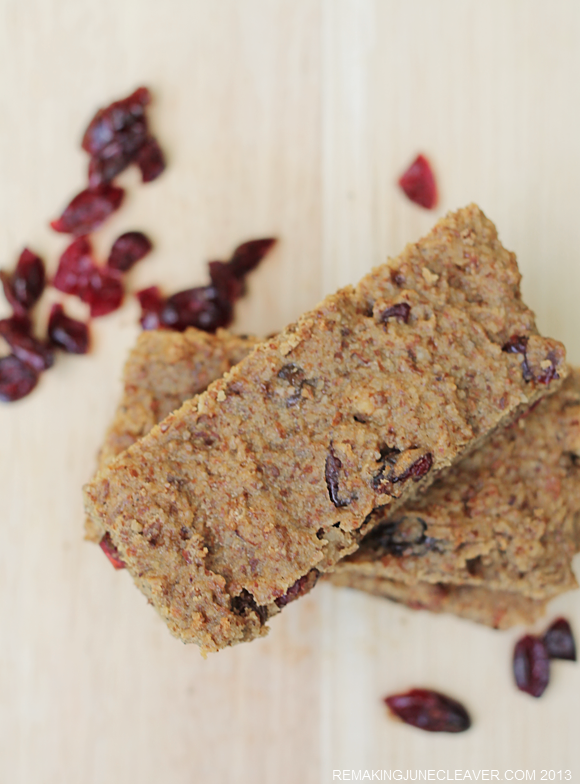 Special Note: To keep your bars fresh longer, store them in an airtight container in the fridge.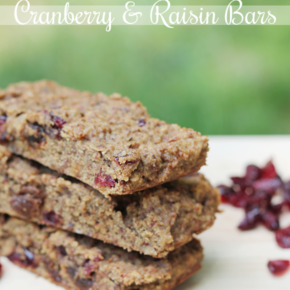 Paleo Cranberry Raisin Bars
A great grab-and-go protein snack for pre-workout, after school, before work and more.
Ingredients
3

cups

Almond MEAL

not blanched

1/2

tsp

Sea Salt

1

tsp

Cinnamon

1/2

cup

Organic

Raw Coconut Sugar (or 1/4 cup honey)

4

Eggs

1/3

cup

Coconut Oil

1/2

cup

Dried

Whole Cranberries

1/2

cup

Raisins

1/2

tsp

Pure Vanilla Extract

1/3

cup

Crushed Hazelnuts (can use pecans

walnuts, etc)
Instructions
Preheat oven to 350 degrees

Combine almond meal, sea salt, cinnamon and coconut sugar in a bowl and blend well

Add eggs, coconut oil and vanilla

Mix until well combined

Add cranberries, raisins and nuts - mix well

Line a 7" x 11" baking pan with parchment (or wax) paper

Fill with batter and smooth with a spatula or spoon

Bake at 350 for 18 - 20 minutes, until top is dry and firm to the touch

Cool on rack before cutting into bars