EASY PEPPERMINT WHIPPED CREAM – MAKE ANY SNOW DAY BETTER
Peppermint whipped cream and tasty hot chocolate in minutes!
We've been a little snowed in, here in Massachusetts. For the most part, my seven year old has been well occupied with games, coloring, cartoons, and more. But, we still like to take little breaks and make something fun. If it's edible, that's even better! During our most recent blizzard, we enjoyed some easy peppermint whipped cream and even easier hot chocolate.
In a hurry? Click here to go right to the recipe.
Just 3 Ingredients and you have a warm, tasty treat for the coldest days.
The biggest secret? TruMoo. Not only is it ready right from the carton, but you can skip the artificial growth hormones of other milk and the high fructose corn syrup found in cocoa mixes.
Limited Time Flavor: Available now through the end of March, Limited Edition TruMoo Chocolate Marshmallow Milk combines your favorite chocolate and marshmallow flavors into one drink that's delicious when enjoyed cold, and even better when tried hot!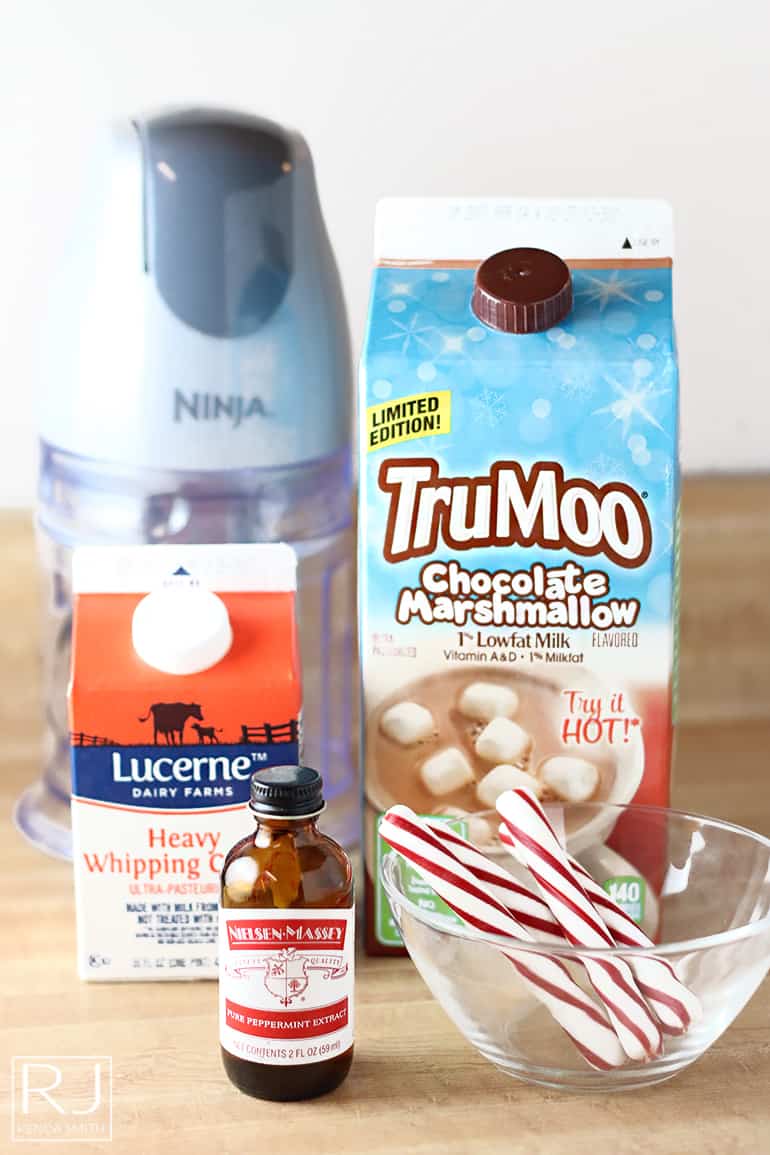 TruMoo also comes in regular chocolate, strawberry, Coffee for the adults, and more. No matter which flavor is your favorite, you can rest assured that you're getting a flavored milk with NO high fructose corn syrup and less sugar than the leading chocolate milk brand.
My little guy is rather picky when it comes to one of his favorite winter drinks, but he really enjoyed his TruMoo and peppermint whipped cream.
Find TruMoo near you using the store locator: http://trumoo.com/store-locator
…REALLY enjoyed it!
You don't need any fancy tricks to make this for your family! Grab a carton of TruMoo Chocolate Marshmallow Milk and then follow this easy recipe for the ultimate topping. You'll be creating laughter in moments!
More Info About TruMoo: Website / Facebook / Twitter / Instagram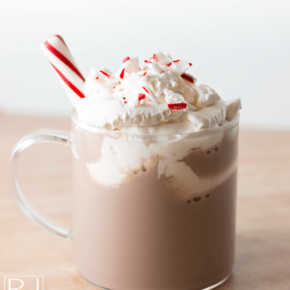 Peppermint Whipped Cream
Ingredients
1

cup

Heavy Whipping Cream

1 1/2

tsp

Peppermint Extract

3

tbsp

Sweetener or Sugar Substitute of Choice

*optional

4-6

Soft Peppermint Sticks

* optional
Instructions
PREP: Chill your blender or mixer container in the freezer for 20 minutes prior (I used a Ninja Prep)

Place 2 peppermint sticks in a zip baggie and crush into small pieces with a heavy spoon or other kitchen tool

Remove blending container from freezer and add heavy cream

Whip heavy cream until peaks form

Add peppermint extract (and sweetener if chosen)

Whip once more 20 - 30 seconds

Heat mugs of TruMoo in microwave (approx 40-45 sec) and top with whipped cream

Optional: Garnish with peppermint pieces and a whole peppermint stick
Notes
This recipe works with artificial sweeteners as well as powdered or white sugar. For fluffier whipped cream - use powdered sugar. You can also prepare this without adding any additional sweetener at all.