The PlantSnap App is a great way to figure out an exact plant is that you have your eye one. Now you can find out with the push of a button.
Have you been stalking your neighbor's garden?
Just admit it. Every time you stop by for a visit, you're eyeing that one gorgeous flower they have in the corner of their yard. Maybe you've been too shy to ask, or maybe you did ask and the answer was "I have no idea…. it was here when we moved in!" Ugh. You want that flower!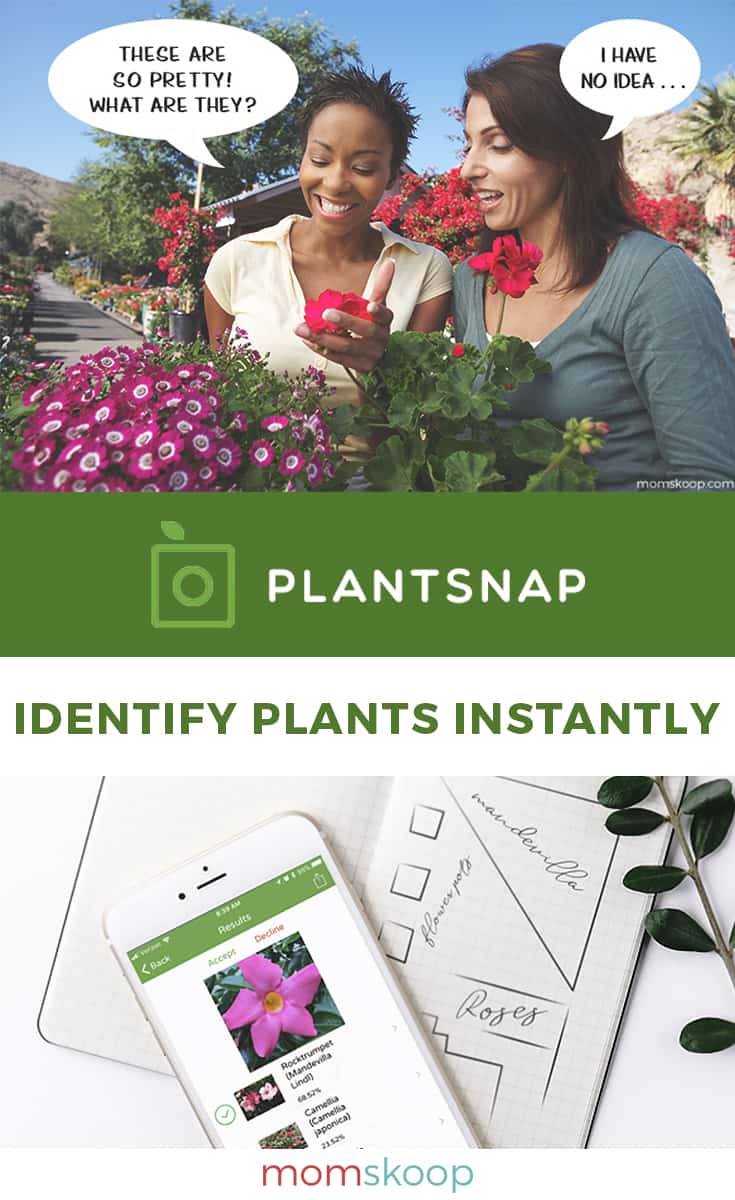 "PlantSnap is a mobile app that helps you identify plants, flowers and trees. Simply snap a photo of the plant, and PlantSnap tells you what it is! PlantSnap can currently recognize 71,000 species of plants and trees, which covers most of the species you will encounter in North America and Europe."
While PlantSnap is a perfect tool for helping you curate your dream garden, there are so many other ways it can be used:
Homeschooling lessons
Hike and walk observation
Nature Scavenger Hunt
Locating harmful or poisonous plants around your home
Identifying weeds and vines so you know how to remove them
We had a lot of fun running the neighborhood, searching for plants to identify. 9 times out of 10, Plantsnap knew exactly what we were looking at. We did run into one or two flowers that the app didn't quite get, but it was usually because our photos weren't ideal.
How to take the best photos for Plant Identification with PlantSnap
Make sure to photograph the right area of the plant. Flowers first, and leaves for trees.
Get as close as you can to the flower or leaf, making sure to focus clearly.
Do not try to photograph the entire plant.
Make sure there are no other species of plant in the photo.
Take your time! Make sure you have adequate light, a still hand, and wait for any breeze to stop so your image won't be blurred.
The more clear your image is – the better your match will be! Check out this How To Video for more tips.
PlantSnap also works on non-flowering plants like herbs. Not only did it identify my mint plants, but it also listed other types of mint and gave me some great inspiration for other types to plant.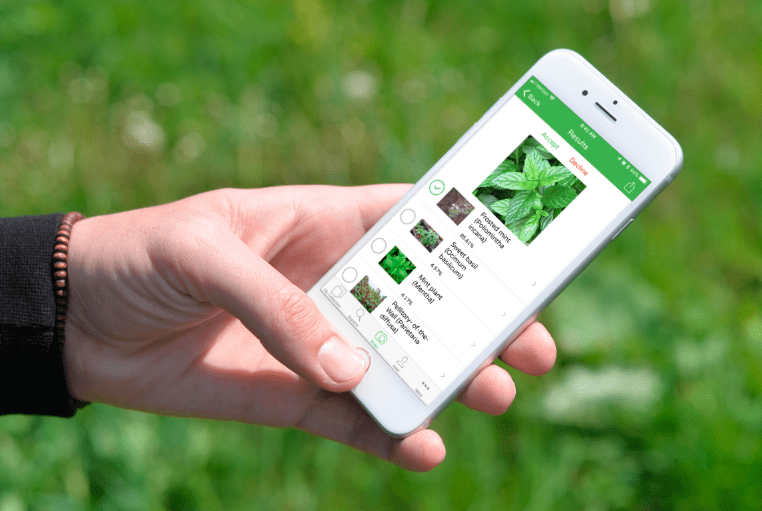 Once you've got your match, you can read more details and click the link to Earth.com to read all about your new found plant. Not sure what kind of plant you want for your garden? Use the search feature to find out what others are snapping, where they grow, and details for planting your own.
PlantSnap is available on Google Play and the App Store – Download Now