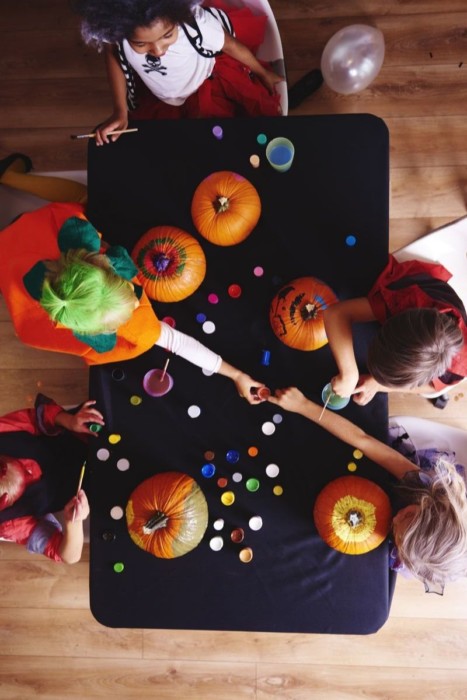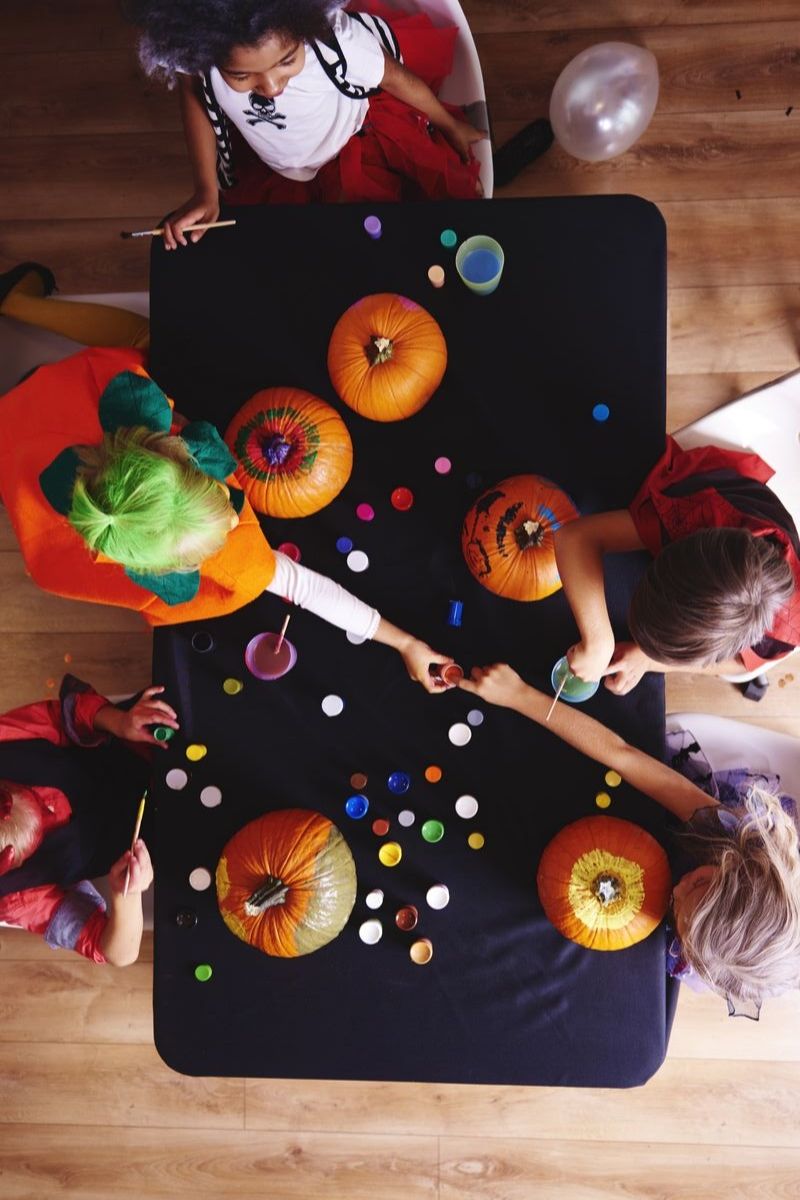 October is a fantastic time to be a kid. With giant leaf piles to jump in, crazy costumes to pick out, and the promise of a bag full of candy at the end of the month, it's no wonder this part of the year is so exciting. With these Halloween craft ideas for kids, you can join the fun and create brilliant and unique decorations to use for years to come.
Trick-or-Treat Bags
Trick-or-treating will be even more fun when your child gets to collect candy with the bag they customized. Hand everyone a paper bag, grab the markers and construction paper, and let your kid get creative. They can match their bag to their costume, make their favorite character, or design a spooky classic like a monster or jack-o'-lantern face. If you really want to get artistic, kids can add stamps, ribbons, stickers, or googly eyes. The possibilities are endless.
Candy Bowls
If your child enjoyed making their candy bag, take it a step further and create fun candy bowls. Terra-cotta pots of any size work perfectly for this project. Stick to a theme and use orange and black paint to make pumpkin faces, or branch out with other colors to create mummies, zombies, and other spooky creatures. For added fun, use black felt to make cat ears, a witch's hat, or bat wings.
Glass Jar Lights
There are many ways to craft with your glass containers, and glass jar lights are one of the most popular. You can use orange bulbs to create spooky Halloween-themed string lights to decorate your home. Another option is to use regular lights or tea candles and have the kids get crafty with the jars. You can paint pumpkins or ghosts, or take bandages and wrap the jars to make little mummies. These simple creations will look even better when hung up with glowing lights.
Paper Plate Characters
Paper plates are a staple in kids' crafts, and Halloween is no exception. With paint, construction paper, and fun add-ons like googly eyes and pipe cleaners, your kids can make any classic Halloween icon they want. If you need ideas, try creating a spider with pipe cleaner legs or a sharp-fanged vampire. This is also the perfect opportunity for unique (and mess-free!) jack'-o-lantern faces. For a fun alternative, attach the plates to popsicle sticks, and suddenly you have an entire cast of puppets or masks to play with.
Painted Pumpkins
Decorating pumpkins is an October tradition, but it can also be a hassle. If you want to skip the mess—or if the kids aren't old enough for carving tools—then consider painting pumpkins instead. You can stick with black paint for the classic triangle eyes and smile, or you can mix it up with different colors and designs. More complicated ideas are easier when you're painting them—especially with mini pumpkins—and you won't have to worry about digging out the seeds or ruining your jack'-o-lantern's face with one wrong cut. When it's time to display your pumpkins, you'll find that they last longer, too.