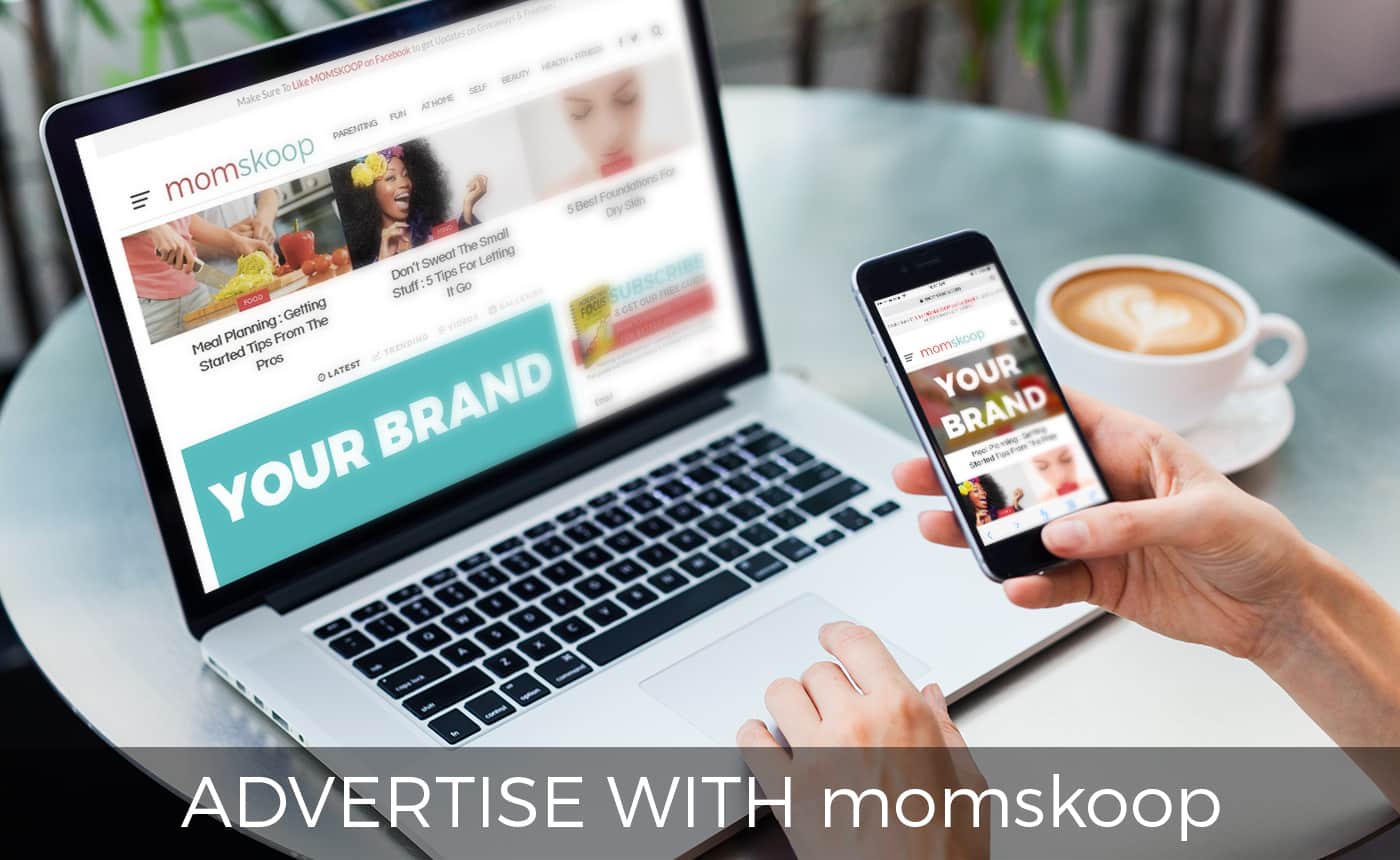 Wanting to advertise with MomSkoop?  If you don't see what you are looking for, we can customize an advertising package for you!
We're always looking for innovative and fun products or services to share with our readers and followers so we look forward to working with you!
"Can We Send Samples for You To Try?"
Yes. You may send product samples for consideration. Please email for shipping information. Important: coverage of samples is at our discretion and not guaranteed. To ensure promotion, please choose one of our paid partnership options below.
ADVERTISE WITH MOMSKOOP PACKAGES
→ Advertorial Placement 
  Targeted mention of your product/service in a new MomSkoop article -  We craft an original article on a topic that allows us to introduce your product or service in a conversational manner. 
→ Brand Spotlight
*Most Popular
Dedicated Article About Your Product - Brand Spotlight articles allow collaboration between Momskoop and the brand to create important talking points, theme, and brand story. The article will be built around your product or service. 
→ Brand Guest Posts 
Your article, your way - You provide a pre-written article ready for publication. The overall topic must match a category already featured on the site. Articles are identified as brand guest posts.
→ Video: YouTube or Facebook

  
Pre-recorded review video with hands-on demonstration if applicable. Video description can include a company link, keywords, and/or discount code. 
→ Social Media Creative Placement

 
Advertiser product is featured in photos posted to Facebook, Twitter, and Instagram (single photo, once to each channel). Brand tag and/or brand hashtag is included in the photo description. Product must be provided.
→ Product & Service Reviews 
Reviews are not sponsored content and do not require a fee.
Advertisers provide a full size / fully functional product that will be reviewed for features and quality by Momskoop staff.
Reviews are unbiased and in-depth, featuring a full rating system and brand link for purchase or more information.
Reviews are accepted on a case-by-case basis and some restrictions apply.
→ Travel & Event Coverage
We are fully experienced in travel and event coverage, both foreign and domestic. We are passport ready and available for travel with sufficient notice. Coverage can include destination, hotel, resort, cruise, dining, on-site services (spa, restaurant, salon, etc), amusement parks, live shows, and more.
→ Reader Giveaways 
Reader giveaways can be added to any article-based advertising option (shown above) at no additional fee. Giveaways typically run for 14 calendar days. A 30 day option is available for high value prizes.
---
→ VIP Exclusivity ←
Our ultimate Advertise with MomSkoop experience.
VIP packages make your product or service the star of the show.
VIP brands are the only sponsor featured on MomSkoop outlets (site and social media) for the contracted amount of time. 30 and 60-day packages available.
*Not available November 1st through December 31st.
Packages are all inclusive:
weekly article

social media promotion - all channels

newsletter promotion

YouTube or Facebook video

+ more
Contact us today to create your custom VIP experience.
---
→ Ambassadorship
Ambassadorships are a minimum of 3 months. They require both product and sponsorship fees. Includes product-specific exclusivity for the length of ambassadorship.
→ Book Reviews
Contact us today for more information.
→ Sponsored Posts Information
We receive multiple requests per day for sponsored posts.  Most of the time, these queries are from SEO companies that are looking at building link profiles for their clients through backlinks and do-follow links.  They pretend to be a freelance writer looking to just "simply submit a guest post".
WE ARE NOT ACCEPTING GUEST POSTS AT THIS TIME.
WE DO NOT ACCEPT BACK LINK REQUESTS.
We do accept sponsored posts that meet very strict guidelines including the post being marked as a sponsored post and the links being marked as no-follow. The post will follow Google's TOS.
If you are fine with these guidelines, please reach out.
→ Contributors
We are NOT accepting contributors or writers at this time.
Brand/PR Firm
If you are a brand or a PR firm representing a client, please check our options above and let me know what type of coverage you are looking for.
Please send me an email at rhonda @ momskoop. com.