MEET RHONDA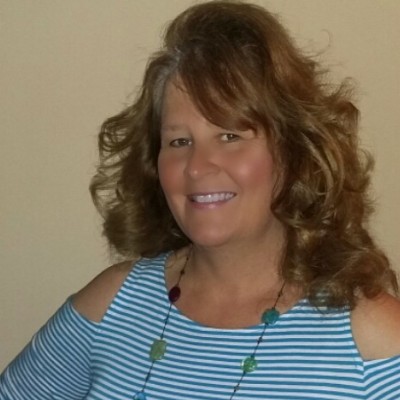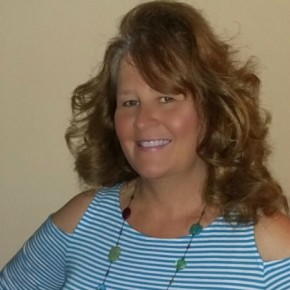 Hi! My name is Rhonda and I am the owner and editor for MomSkoop.
I am an Ohio native who now calls Indiana home, hence the name Transplanted Buckeye Media. As a mom to two girls and a husband who prefers home cooked meals I love creating unique lunch ideas, baking simple treats, creating new recipes and recreating fond childhood memories of home cooked meals that I would have at my Grandma's house. My other hobbies include genealogy, traveling, finding creative solutions to make life easier, and of course, shopping.
When my youngest was born, due to her having a few health concerns, we spent a lot of time at home.  So I started doing a lot of reading when she was napping.  I figured I could share my love for books by writing reviews.  Then it turned into posts about how to live frugally since we were a one income family.  After a few years of that blog being a hobby, I decided to move from a free blogger account to an actual site.  When I was trying to create a new name for that site, we decided "Mommy's Gone Shopping Again" would be perfect due to my love of shopping.  Which speaking of shopping, my own personal "best" shopping record in one day is 8 hours!  That's why I often say that if shopping was an Olympic sport, I would definitely medal!
One little unknown fact about me is that I was the Co-Editor of our high school newspaper.  My "dream" back then was to be a journalist.  However, plans have a way of changing and I made the decision to end that dream and become an Executive Assistant.  So in college, instead of pursuing journalism, I was pursuing how to correctly stage a letter.
So when I decided to make MomSkoop more of a women's magazine, my high school career dream kind of came true.
MEET MY FAMILY
My husband and I have been married for over 25 years.  Our oldest daughter, who I refer to as "F", is 17 and our youngest daughter, also known as "J", is 8.  My husband is surrounded by girls as our lab, is also a girl!
My husband is an avid fisherman, hunter, gamer, and enjoys woodworking.  Both of our girls are gamers too.  My oldest can definitely old her own when she is challenging her Dad.
F is definitely my tomboy.  She loves to fish, go tent camping, is learning archery and is pretty tech savvy.  J is my princess.  She loves Barbies, dolls, dress up, princesses, makeup, clothes, has already developed a shoe obsession, and loves everything girly!
One unique thing about our immediate extended family is that my husband has a sister who also has two girls.  Her youngest and her husband have three boys!
MORE ABOUT MOMSKOOP
MomSkoop is dedicated to informing and empowering both parts of moms: the parent and the woman.
MomSkoop readers love activities with the kids, but they also cherish those quiet moments where they get to pamper themselves. Our readers are gorgeous go-getters! Always moving on to conquer a new project, no matter if it's printing out invitations for their child's upcoming birthday, finding new ways to save money, or planning out the easiest way to remodel their home office.
We travel, plan, shop, workout, learn, guide, explore…and most of all: enjoy. Everything.
Our site covers a little bit of everything so that we can be a resource for everyone.  Three of our top posts are:
Disney Fonts – https://momskoop.com/free-disney-fonts/
Easiest DIY Acrylic Nails – https://momskoop.com/easiest-diy-acrylic-nails/
Stuffed Chicken Breast with Stuffing – https://momskoop.com/stuffed-chicken-breasts-stuffing/
OUR MISSION
My goal for Momskoop is that readers will relate to the topics I cover and feel like they can easily recreate the recipes that I make and share. 
I want my readers instead of saying, "Too hard of a recipe", "I can't find those ingredients", "That was awful", "What did I do wrong? My recipe looks NOTHING like that"!
We would love to discuss your business needs and how we can collaborate together.  Email me at [email protected] so we can talk further!
Contact: [email protected]
---
Subscribe to the newsletter to stay up to date  or follow online:
Facebook / Twitter / Instagram / Pinterest / YouTube
---