Post contains affiliate links. Purchases made through links provide us with a small commission. As an Amazon Associate I earn from qualifying purchases. Please refer to our disclosure policy for more information.
80s children's shows....ahhh yes back in the day before cable/satellite. You know back in the day when the tv sat on the floor in a big wooden console.
You can find plenty of sites that celebrate 80s children's television icons like Mister Rogers, Sesame Street, and a wide variety of classic cartoons. But, we've thought of a few you likely watched, but don't remember. Ready for a blast from the past? Here are 80s Children's Shows You Probably Forgot About.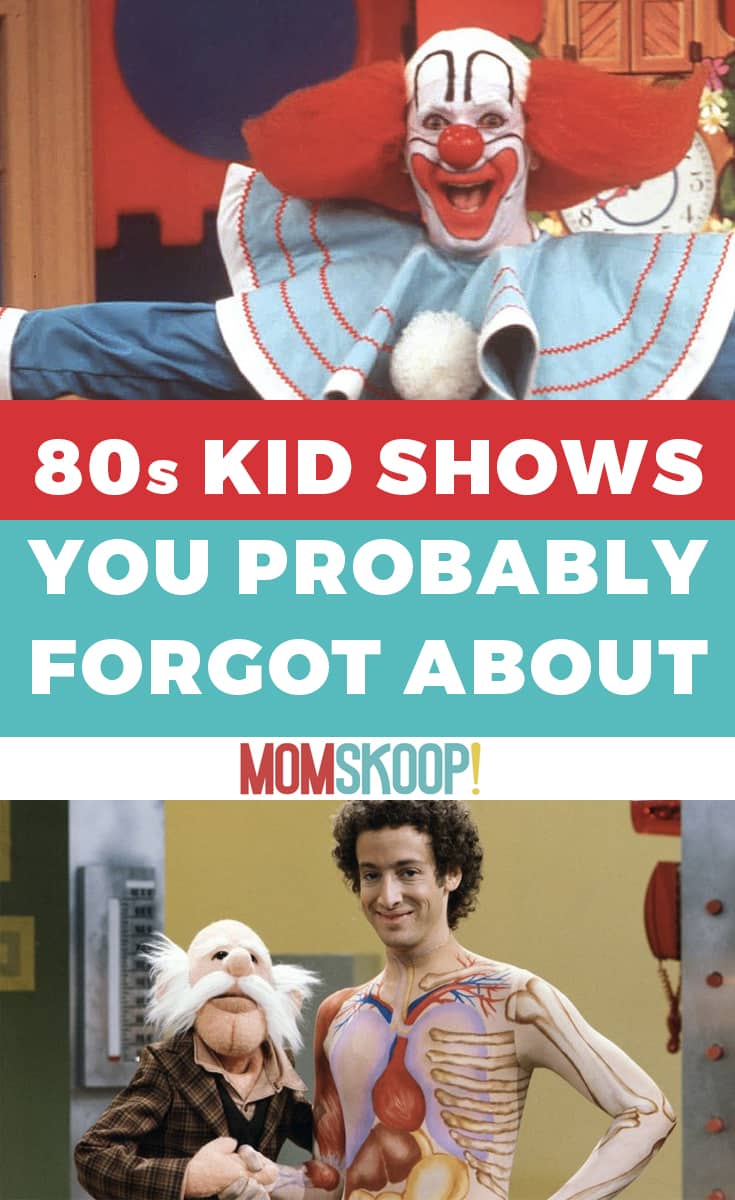 321 CONTACT (1980 - 1988)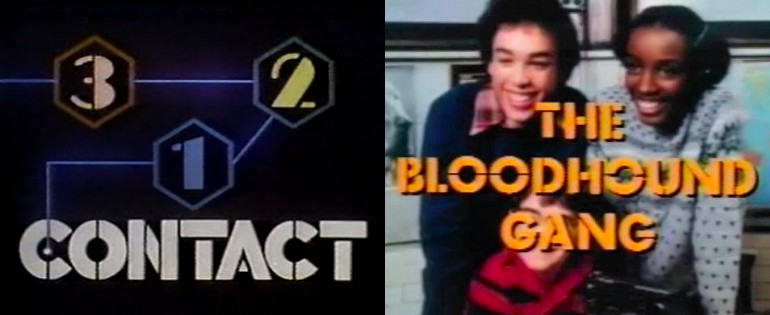 3-2-1 Contact was a science-themed educational television show that aired on PBS from 1980 to 1988. One of the popular features was The Bloodhound Gang where a group of kids solve mysteries around their neighborhood. You probably remember catching the show, but did you know they also had a magazine?
Where to watch now: You can find random episodes on YouTube including The Bloodhound Gang opening theme
---
MR. WIZARD'S WORLD (1983-1991)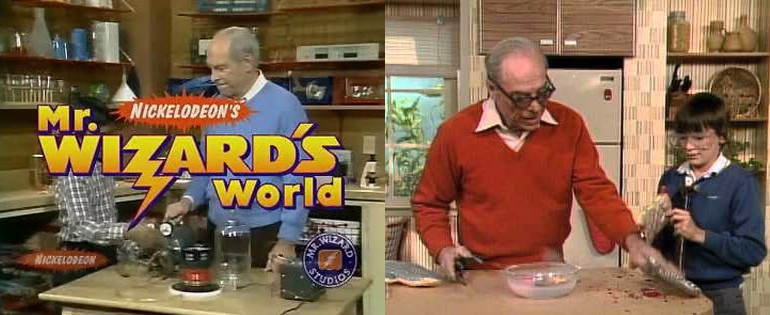 Kids now have Bill Bye The Science Guy. But, for those of us of an older generation - we had Mr. Wizard.
With the help of child assistants, Mr. Wizard (host and creator, Don Herbert) starts each episode with a demonstration that you think must be impossible. Then he showed viewers how it happens by the power of science.
Opening Theme on YouTube / Where to watch now: DVD Complete Set on Amazon
Were you a fan of this 80s Kids Show? If so, definitely pick up this DVD set so you can relieve the memories with your kids!
Mr. Wizard's World Complete DVD Set
---
KIDS INCORPORATED (1984 - 1993)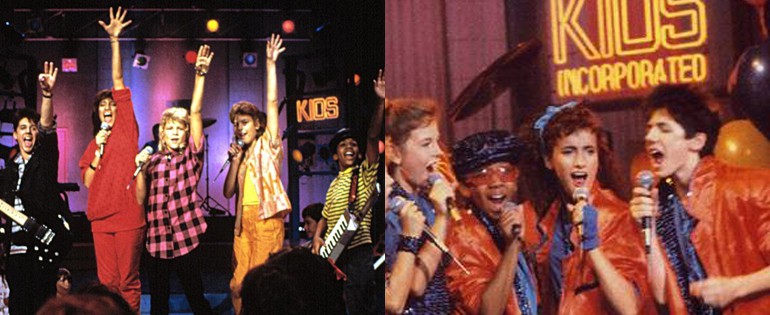 Kiiiiiids Incorporated...K...I...D...S!! (you'll have that in your head all day now. You're welcome.)
The show was about a group of children and teenagers who performed in their own rock group, called Kids Incorporated. They struggled to deal with issues like crushes and peer pressure, while also performing concerts. It was basically FAME for kids.
Opening Theme on YouTube
Where to watch now: They did produce a DVD set, but you'll have to hunt it down on sites like eBay.
---
Remember any of these hot items from the 80s?
---
YOU CAN'T DO THAT ON TELEVISION (1979 - 1980)
You Can't Do That on Television is a Canadian television program that aired internationally starting in 1981. It featured teen actors in sketch comedy (think Saturday Night Live for kids) where saying "I don't know" at any time resulted in the actor being covered in green slime. Yep. YCDTOT was the origin of the famous Nickelodeon Green Slime.
The show launched the careers of several performers, including Alanis Morissette and screenwriter Bill Prady, who went on to write and produce shows like The Big Bang Theory, Gilmore Girls and Dharma and Greg.
Check out the (totally weird) intro theme on YouTube
Where to watch now: Amazon Video
---
DOUBLE DARE (1986 - 2000)

We all pulled up to the tv with our families to watch two teams compete to win cash and prizes by answering trivia questions and completing messy stunts known as physical challenges. But, unlike challenge games of today, they were GROSS. Picking giant boogers from a giant nose, fishing through oversized bowls of spaghetti, and more.
The show was so popular that Nickelodeon Studios had live tapings and audience participation shows along with Double Dare games you could buy and play at home.
Opening theme on YouTube / Where to watch now: YouTube
---
TODAY'S SPECIAL (1981 - 1987)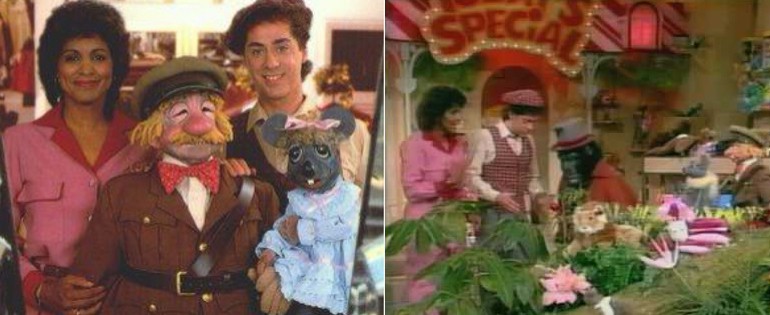 Today's Special was a Canadian kids show which later syndicated to PBS, set in a children's department of a major department store. Similar to the 1980s movie "Mannequin", each night when Jodie arrives for work, she carries a mannequin (Jeff) upstairs, where Muffy (a puppet mouse) says the magic words "hocus pocus alimagocus!" and brings him to life. There was also a puppet security guard and a few other random characters.
Episodes often dealt with issues kids face by introducing new "customers" at the store.
Oddly enough, no one ever thought it was weird that customers kept showing up to a closed department store in the middle of the night. Then again...we're talking about a magical, living mannequin.
Opening Theme on YouTube / Where to watch now: YouTube
---
CAPTAIN KANGAROO (1955 - 1984)
One of the longest running nationally broadcast children's shows, Captain Kangaroo delighted kids and families for almost 30 years. The show was conceived and the title character was played by Bob Keeshan, who based the show on "the warm relationship between grandparents and children".
The Captain would tell stories, meet famous guests, and indulge in silly stunts with regular characters, both humans and puppets. One of the show's long-running gags was the "Ping-Pong Ball Drop". Mr. Moose, a puppet character, would tell a knock-knock joke that always had "ping-pong balls" in the punchline. When the Captain said those three words, a shower of ping-pong balls would fall down on his head.
Trivia Fact: The name "kangaroo" came from the big pockets in his coat.
Show Theme on YouTube / Where to watch now: YouTube
---
SLIM GOODBODY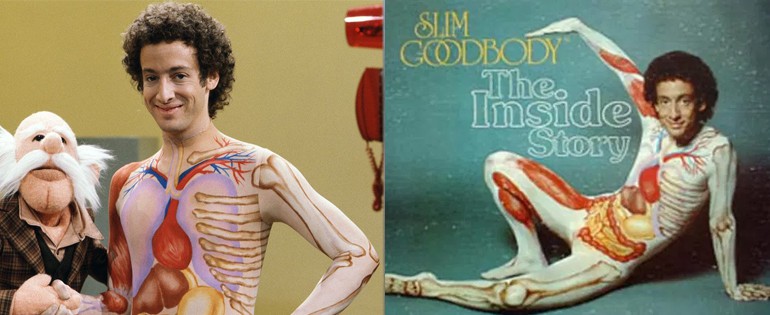 Slim Goodbody (aka "the Superhero of Health") is a fictional character created and performed by John Burstein, while wearing a unitard like the inside of the human body - with various tissues, organs and organ systems painted in accurate places and sizes.
Originally a feature on Captain Kangaroo, Slim eventually got his own show called "Inside Story" where he performed skits focused on exercise, personal hygiene, body functions, and nutrition. (If you haven't seen the episode where he's standing in front of a giant, stuffed intestine - you haven't truly lived.)
Today, Burstein still tours the United States and Canada dressed as Slim Goodbody - performing in "Bodyology" school-based shows.
Show Episode Clip / Where to watch now: YouTube
---
THE BOZO SHOW (1960 - 2001)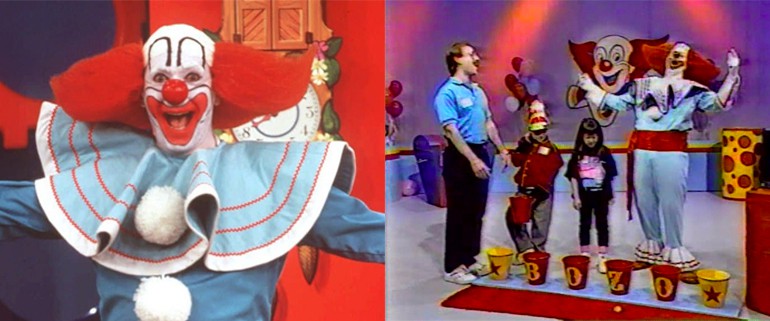 The Bozo Show was a children's television program and gameshow featuring an assortment of crazy circus characters like Ringmaster Ned, Wizzo the Magician, and Bozo's sidekick Cooky the Clown.
Even though it all looks super creepy to adults now, children everywhere loved him and dreamt of being selected to appear on the show, filmed in Chicago.
The contest: Those %@$# buckets. Ok, that's not the name of the contest. But, it IS how every kid felt while watching. This game could make or break a kid's spirit - it was brutal. You had to toss ping pong balls into metal buckets, standing at a line at the end. Each bucket was farther away, but each prize got bigger. Typically there was something big at the end like a new bicycle. But man, did those balls bounce...right out of the buckets. So, imagine standing there...staring at a shiny new bike...and watching your ping pong ball fly off course. There's nothing like watching a child's hopes and dreams get dashed because they didn't make it past the "Z" bucket.
1989 Bozo Show Tv Commercial / Where to watch now: YouTube
Do you remember watching any of these shows while wearing clothing with shoulder pads, leggings, and scrunched socks?
What shows did you watch when you were little?
Share them with us on Facebook.