Post contains affiliate links. Purchases made through links provide us with a small commission. As an Amazon Associate I earn from qualifying purchases. Please refer to our disclosure policy for more information.
We have complied a very tasty list of Alabama Famous Food that you must try if visiting Alabama is on your bucket list. Even if it's not, there are some pretty tasty recipes on here that will allow you to create this amazing food right in your kitchen. We will be continually updating this post so make sure to bookmark it.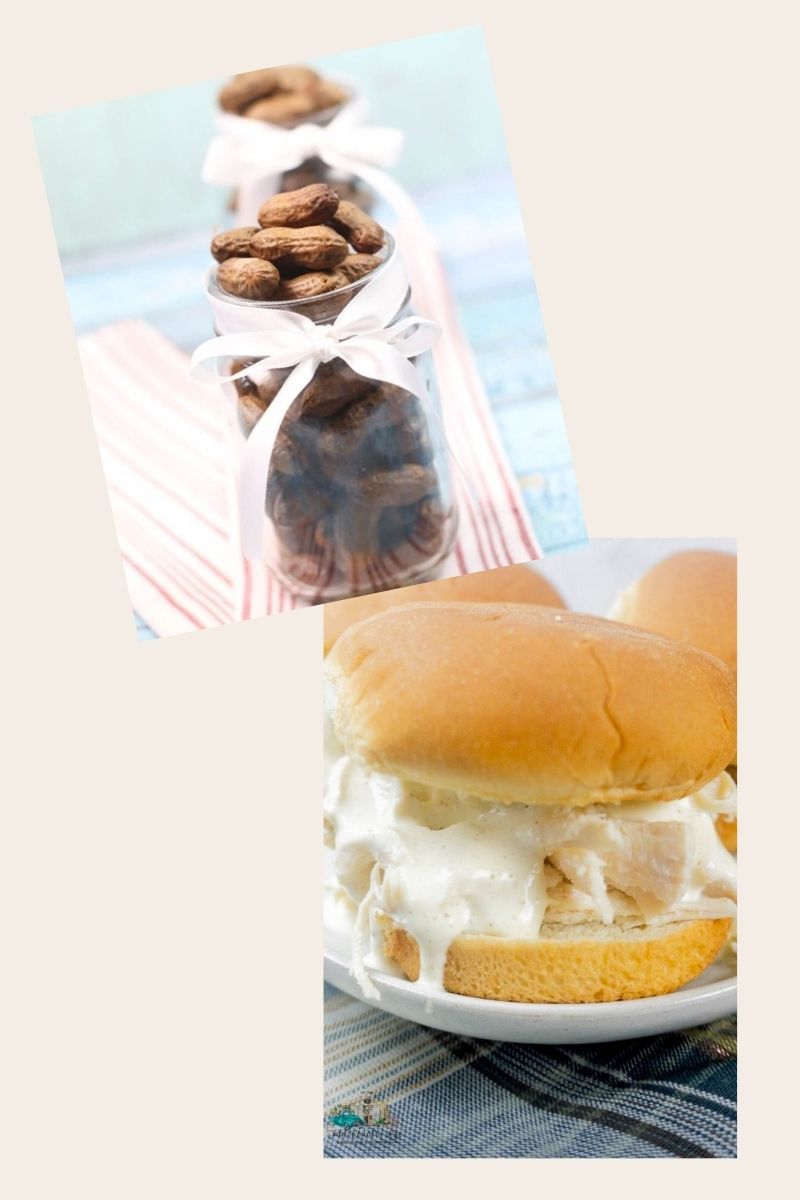 Alabama Famous Food Recipes You Must Try
The great thing about Alabama is the wide range of southern-style food that you can find there! If you are craving mouth-watering comfort food that sticks to your ribs, then this is the type of food you are looking for.
Interesting Facts about Alabama
State fruit: Blackberry
State nut: Pecan
State fruit tree: Peach
State dessert: Lane Cake
State vegetable: Sweet potato
What Food was Invented in Alabama?
Did you know that some of your favorite foods were invented in Alabama? Some, such as:
Stuffed Flounder
Punta Clara Pralines
Gumbo
West Indies Salad
One of the most iconic recipes though to come from this great state is the Alabama White Sauce. If you have never had this amazing sauce before, you definitely need to try it! It's a combination between spicy, sweet, and tangy. It's not like your normal red BBQ sauce.
Alabama Food Recipes You Must Try
Beverages
Alabama Sweet Tea
Main Entrees
Alabama White Sauce Chicken Sliders
If you are looking for an easy dinner idea that is sure to please, our easy to make Alabama White Sauce Chicken Sliders is it! These little sliders may be small, but they are big on flavor! Full of pulled chicken, tangy spicy brown mustard, mayo, horseradish, Worcestershire sauce, and a variety of seasonings, this recipe will become your new go to chicken recipe!
Check out this recipe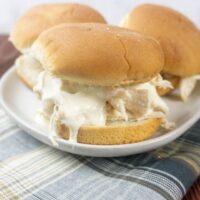 Shrimp and Grits
Pulled Pork
Side Dishes
Ambrosia Salad
Fried Green Tomatoes
Red Beans and Rice
Desserts
Moon Pie
Banana Pudding
Lane Cake
Peach Cobbler
Snacks
Instant Pot Boiled Peanuts
Craving a salty snack that will be so addictive you won't be able to stop eating it? Once you make these Boiled Peanuts, you will be wanting to make them again and again. There is just something about this salty and crunchy Southern snack that makes you crave them even more. Believe me, you will definitely be making these again!
Check out this recipe