Have you heard the news? That's right, now that Fall is quickly approaching, DQ is re-releasing their famous Fall favorites; their Pumpkin Pie Blizzard and the Cookie Butter Shake!
Dairy Queen's Pumpkin Pie Blizzard and Cookie Butter Shake ARE BACK!
Yes, I know some of you may be thinking geez Summer isn't even over yet, but you know, there are some of us who once Labor Day is over, it is time for all things pumpkin spice, Fall, and everything surrounding this fun and cool season!
What Makes This Blizzard Different?
This blizzard will have vanilla soft-serve BUT it will also have real pumpkin pie pieces and be topped with whipped topping and of course have a sprinkle of nutmeg on top.
Imagine, real pieces of pumpkin pie.....is that gonna be amazing or what?
Why Is This Shake Special?
When Dairy Queen released the Pumpkin Cookie Butter Shake last year, it was well received. So much so, they decided to release it again this year.
This fall-inspired treat will be full of vanilla soft-serve, milk, pumpkin puree, and cookie butter that is made from ground cinnamon spice cookies!!! Of course it will be topped with whipped topping and ground nutmeg.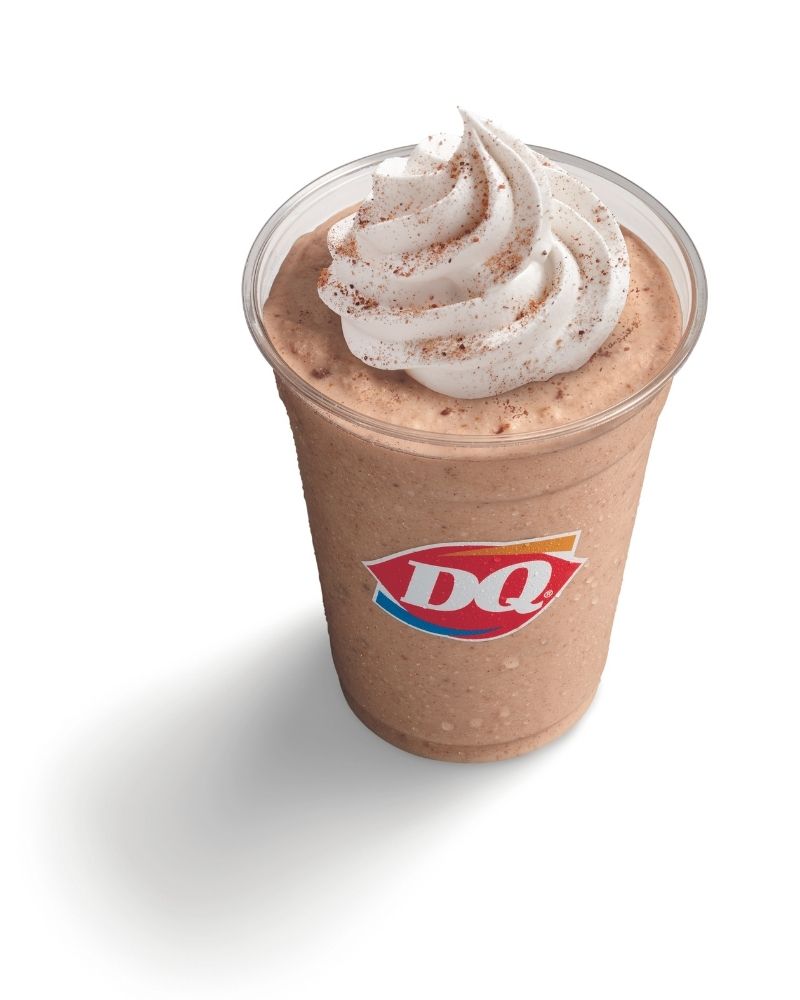 How Many Calories Are In This?
According to their site, a mini has 360 calories. To learn more, head over to the main Dairy Queen site.
Other New Treats
Cinnamon Roll Centers Blizzard
Reese's Take Five Blizzard
Snickers Brownie Blizzard
Oreo Hot Chocolate Blizzard
Very Cherry Chip Blizzard
When Will DQ Have Pumpkin Treats?
These tasty treats are supposed to have rolled out around August 30, 2022. The price points on these should be around the normal prices for the Mini, Small, Medium, and Large Blizzards and Shakes.
Do you plan on indulging on any of these treats? What are your favorites?
Related Articles