Post contains affiliate links. Purchases made through links provide us with a small commission. As an Amazon Associate I earn from qualifying purchases. Please refer to our disclosure policy for more information.
SPONSORED - This post was created in partnership with the brand mentioned below.
I have learned how to deal with migraines as I have dealt with them since I was a teen. And unfortunately, as an adult, I still have them.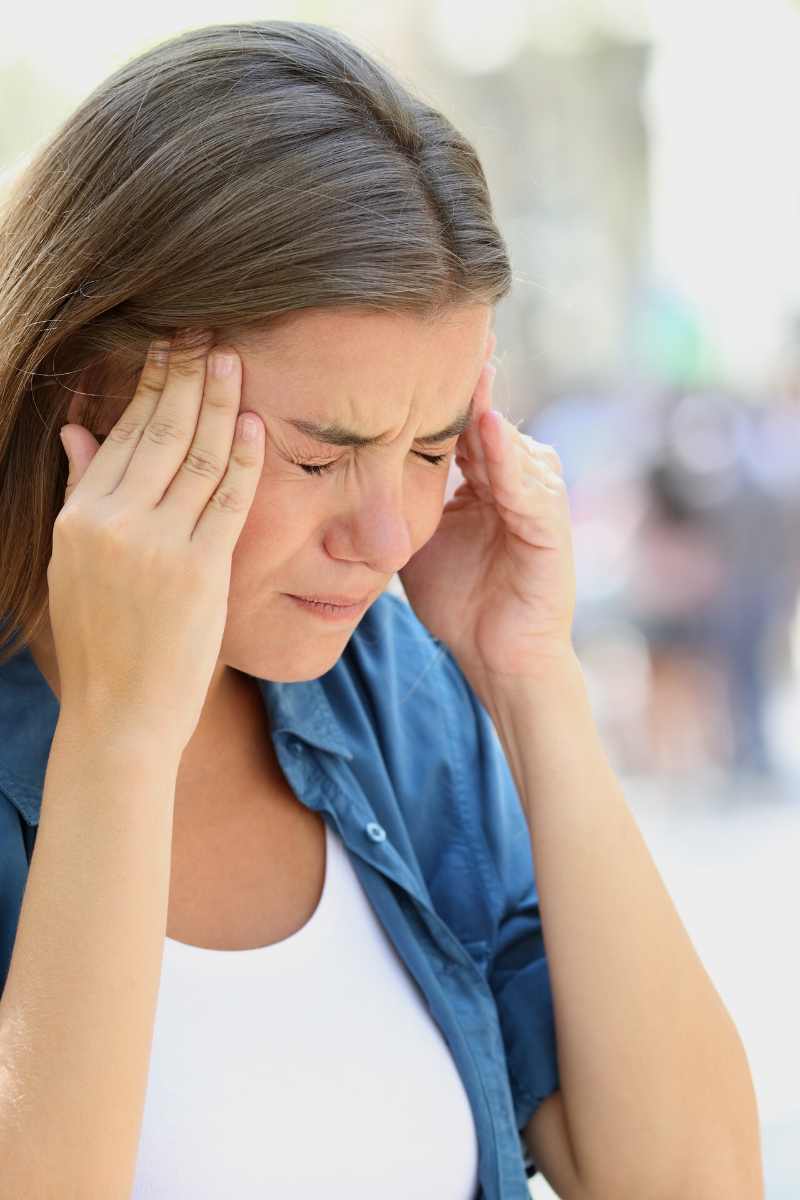 How to Deal with Migraines
For a short time, while I was going through perimenopause, my migraines became chronic and hit usually 4 to 5 times a week. It was awful. So, my doctor put me on a preventive med. It worked but I didn't like the side effects. So, after a year when it was confirmed, I had gone through my change, I tried to go off of the meds with my Dr's approval.
Thankfully I am back to having one, once a week. I wish I could say after I went through my change they totally disappeared, but honestly, I'm not surprised as the majority of my Dad's family deals with them too, so it's in my genes as they say.
So that's why when I heard about Cefaly, I knew I needed to know more! I mean, migraine relief without meds? Yes, please!
What is a Migraine?
According to the Mayo Clinic, a migraine is a type of headache that is usually on one side of the head and can cause severe pain.
I typically describe it as the feeling of either ice picks being stabbed into your head, or you feel like your head is in a vice.
And at least for me, I usually get really dizzy and my eyes get blurry. I do get the forewarning sometimes that one is coming on and I have stuff on hand to take if one is. BUT here's the kicker, it doesn't always work.
How Many People are Affected by Them?
According to Migraine.com, over 38 million.
What is Cefaly?
CEFALY DUAL Enhanced is the first FDA cleared device for the acute and preventative treatment of migraines.
What Does it Feel Like?
If you have ever had any type of electrical stimulation therapy, it feels like that. At least I think it does.
Can You Adjust the Intensity?
Yes! You can. When you are first starting out, you will want to start on the lower end of the sensitively and then work your way up.
Is it Painful?
No, it shouldn't be. If it's too intense, lower the strength or remove it and try again.
Does it Work?
I cannot say if it will work for you. However, it did work for me when I had a migraine recently. I couldn't believe it. But it didn't.
Remember that everyone responds differently, and you may have a different experience.
Is it Heavy to Wear?
I didn't think so. It feels odd though at first.
As with all things, always consult with your doctor before using any new device. I am not a medical professional, but just someone who is looking for ways to get rid of her migraines without meds.
If you are wanting to try CEFALY DUAL Enhanced for yourself, make sure to use our code: MomSkoopNoMigraines

The code is for 15% off a CEFALY Device or the device + electrodes bundle until the end of the year!