Post contains affiliate links. Purchases made through links provide us with a small commission. As an Amazon Associate I earn from qualifying purchases. Please refer to our disclosure policy for more information.
My girls are absolutely obsessed with Disney's Descendants! So of course this year we decided to decorate their pumpkins to represent their love of the movie and we made Disney Inspired Descendants Pumpkins!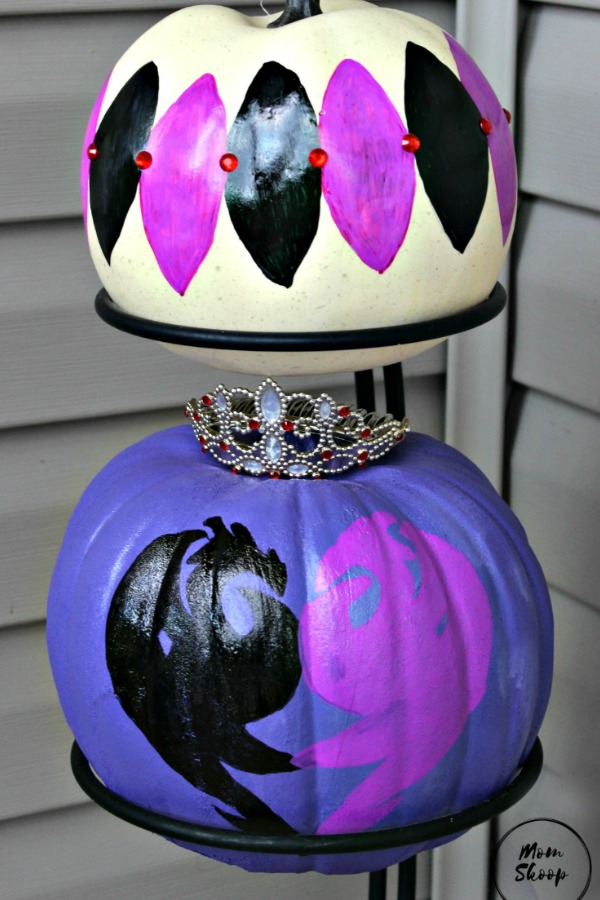 I have to say that even I enjoyed decorating these pumpkins with them!
Faux pumpkins are becoming one of my favorite decorations for Fall! They don't rot, you can change them each year by spray painting them a different color, and they don't attract stink bugs! Oh my gosh! Those things are awful and they seem to multiply by the dozens!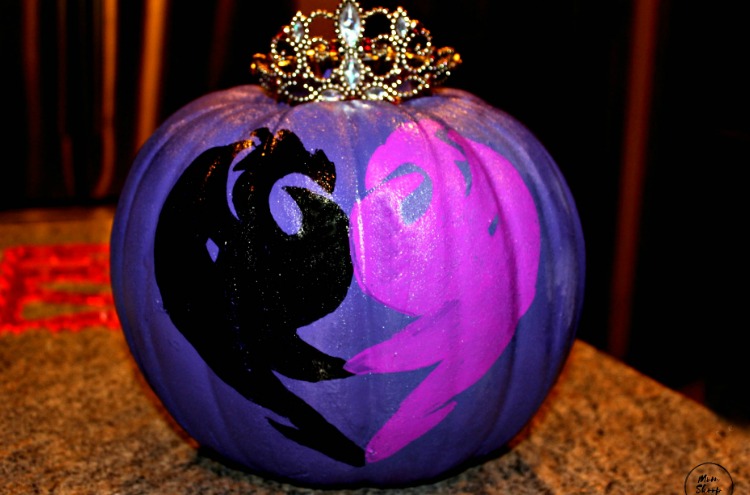 To make these Disney Inspired Descendants Pumpkins, you will need the following:
Supplies:
Two faux pumpkins
Purple spray paint
Plastic tiara
Stick on rhinestones
Purple and Black sharpie paint markers (I am addicted to these things)
Directions:
To make the white pumpkin, cut a leaf shape out of a piece of paper to use as a template. Trace the template around the parameter of the pumpkin. Then paint one shape black and the other purple and continue that pattern until you are finished with the design. Then place a rhinestone between each leaf.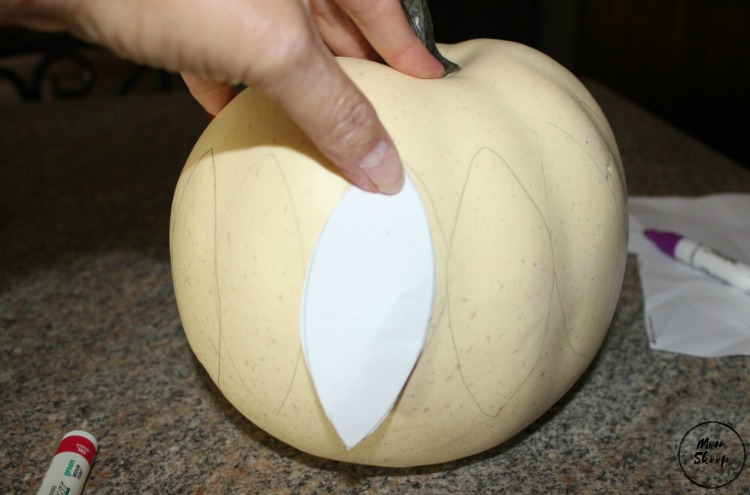 To make the purple pumpkin, spray paint your faux pumpkin with the purple spray paint.
After the paint is dry, then hand draw the symbol for Mal. Once again use the paint markers and color one side black and the other purple.
While the paint on the symbol is drying, put the rhinestones on the tiara.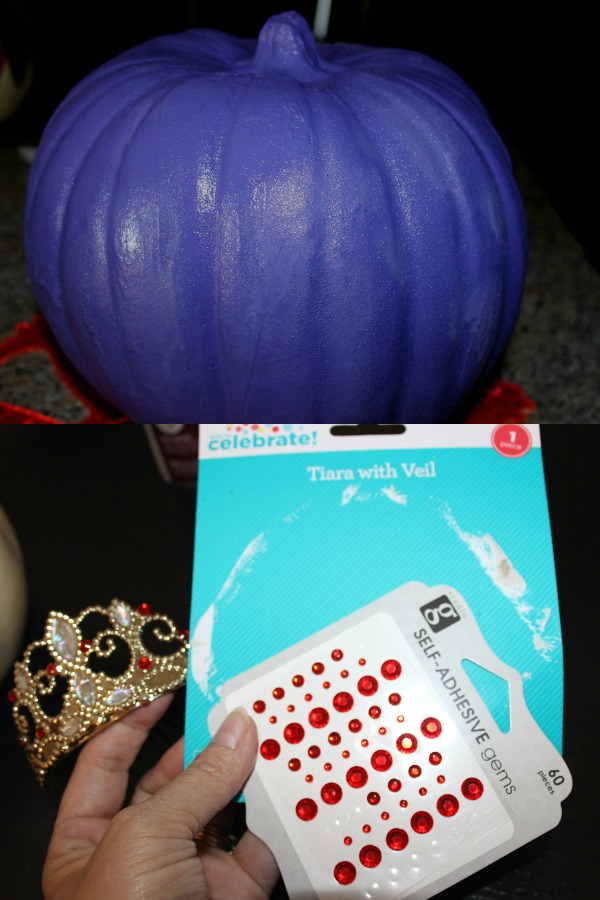 Once the paint is completely dry, you are done! A fun, quick, and simple way to decorate your own Disney Inspired Descendants Pumpkin!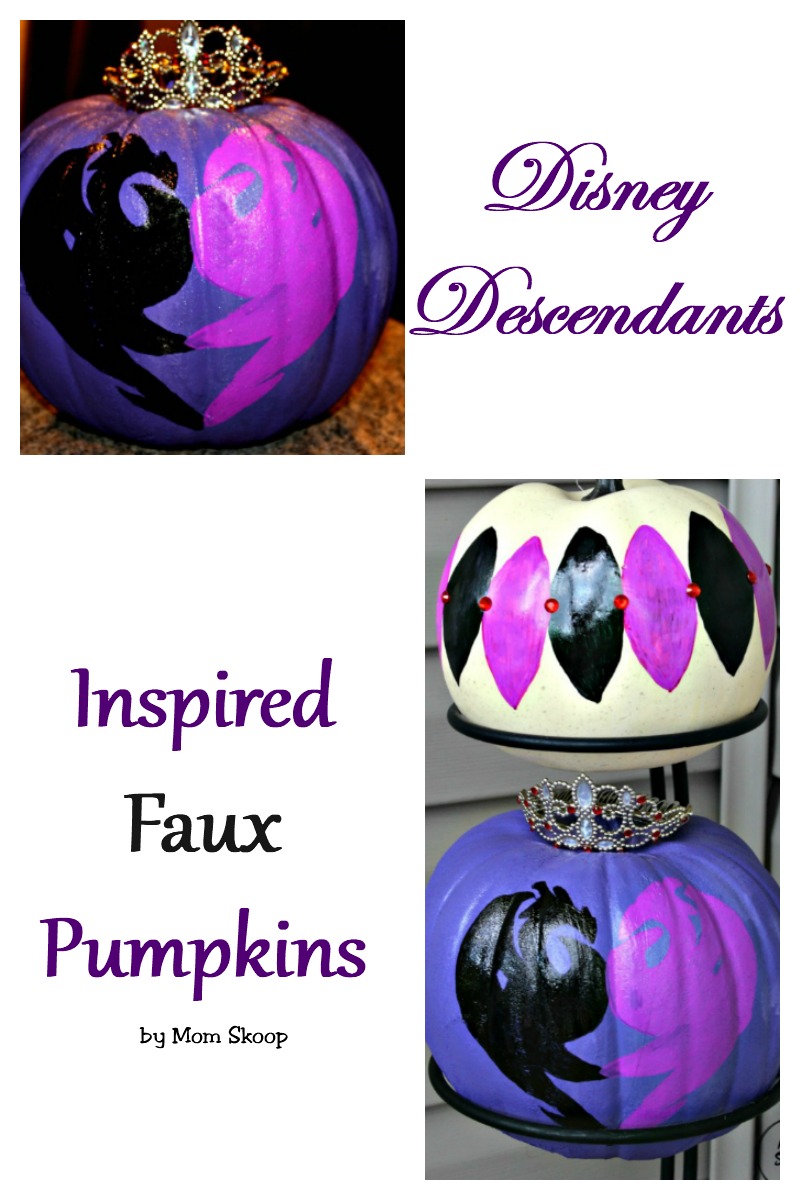 Have you seen the Descendants before? What did you think of the movie? Who is your favorite character?