Post contains affiliate links. Purchases made through links provide us with a small commission. As an Amazon Associate I earn from qualifying purchases. Please refer to our disclosure policy for more information.
These DIY Christmas Gnomes are not only cute but also one of the hottest trends in crafting out there right now. Once you see how easy making gnomes is thanks to these tutorials, you'll be wanting to make them not only for your own home but as holiday gifts as well. Make sure to bookmark this post on Christmas gnomes so when you are ready to decorate, you will be good to go!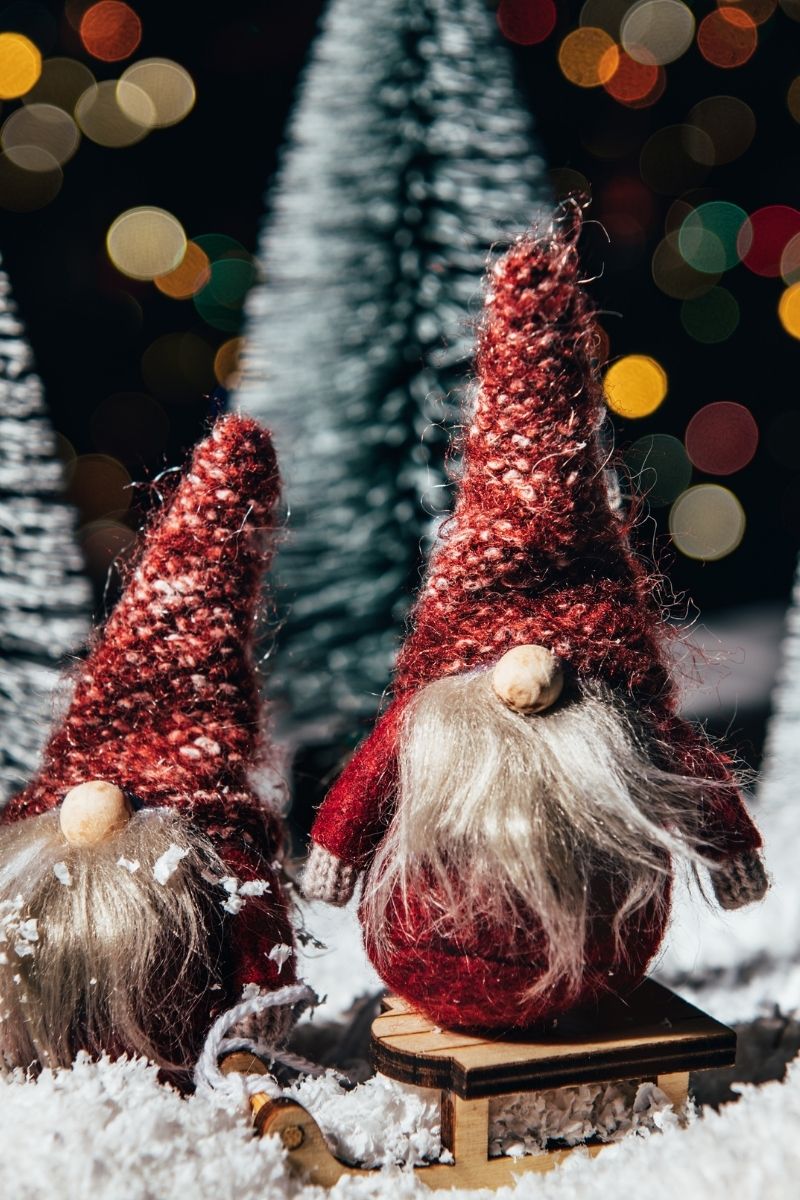 How to Make Christmas Gnomes
How many gnomes do you already have in your home? One? Two? rather not say? That's okay, I totally understand! These little creatures are so adorable! I may have a few myself around my home.
I think one of my favorite things about making gnomes myself is that you can easily find the materials at your local Dollar Tree, Dollar Store, Walmart, or craft store. And another great thing about making these is that there is no right or wrong way to make them. All that matters is that you are having fun.
What Do I Need to Make These?
Each of the posts included in the roundup will give you a complete breakdown of all of the materials needed.
What do These Represent at Christmas?
Christmas gnomes represent prosperity and good luck.
What is the History Behind Scandinavian Gnomes?
A long time ago, the people in Scandinavia believed that their homes were guarded against evil by elves that were also known as house gnomes.
Not only is that how the name Christmas Elves came to be, but that is also how Christmas Gnomes came to be.
And as we all know; they are still just as cute and popular today.
Why Do They Wear Red Hats?
Folklore is that they wear the red hats as the Mediterranean fishermen would do so they wouldn't be seen.
How Long Have They Been Around?
Since the 18th or 19th century.
Related Posts