Two words strike fear into the hearts of parents everywhere: Laundry Day. But, you don't have to be a slave to the machines and mess. With the right tips and tricks, you can get through the chore faster (and happier). Check out these 6 tips to cut down on laundry time and increase effectiveness.
1. Use The Right Water Temperature
Water temperature is one of the most misunderstood functions of your washing machine. Use this handy chart to make sure you get the best results each time.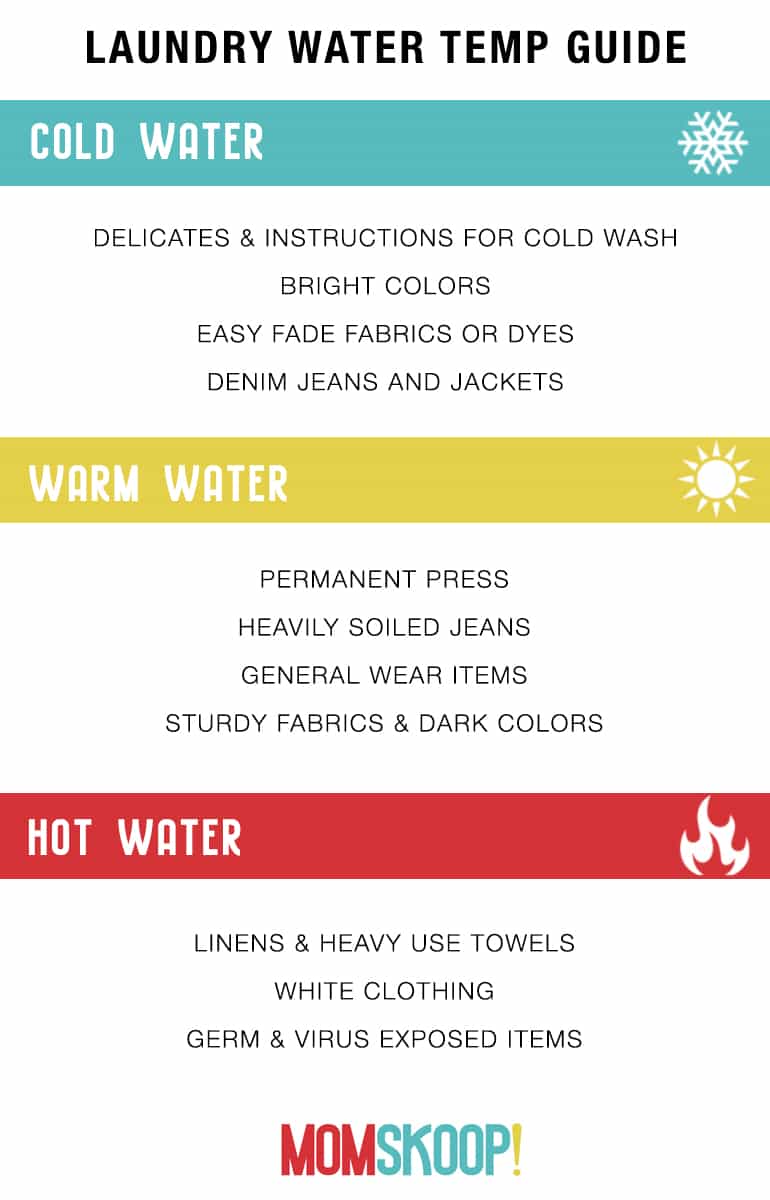 2. Use LESS Detergent (Yes, really)
More soap is better…right? Wrong. Having too many suds can actually ruin your results by trapping soil and allowing it to redeposit on clothes. Try reducing your regular amount a little bit with each load, finding the perfect amount for your washer. Bonus: you'll also save money!
3. Use a Front Load Washer
Quality front-load washers clean better and are more gentle on your clothes than top-loading washing machines and use less water. Front-load washers also spin faster, removing more water and reducing dryer time. (source)
Cleaning and Convenience are at the top of the list when it comes to front load laundry systems by LG, available now at Best Buy. Get more information at the end of this post.
4. Sorting Is More Than Just Color
When you sort your clothes, you probably go whites, colors, lights, darks, etc. and that's it. Right? You should also pay attention to fabric types. Make sure you keep fuzzy items (towels, robes) away from more delicate clothing that attracts lint. You'll spend less time picking fluffy bits from items like leggings (we've all been there. ugh.)
5. Turn Jeans Inside Out
Washing day is tough on you, but it's also tough on your clothes. Constant churning and friction between items causes color and shape loss. "Turn jeans inside out before placing them in the washer, and leave them inside out until you remove them from the dryer." – Good Housekeeping
6. Don't Wait Between Drying Loads
Drying loads back to back is more efficient than waiting between loads. Your dryer is already warmed up! For even more drying power, dry a lighter load first so that the heat is evenly distributed for the heavier load later. Bonus: if you have a super small load, you can speed up drying time by tossing in a fluffy towel to keep clothing away from side walls.
---
LG Front Load Laundry – Now At Best Buy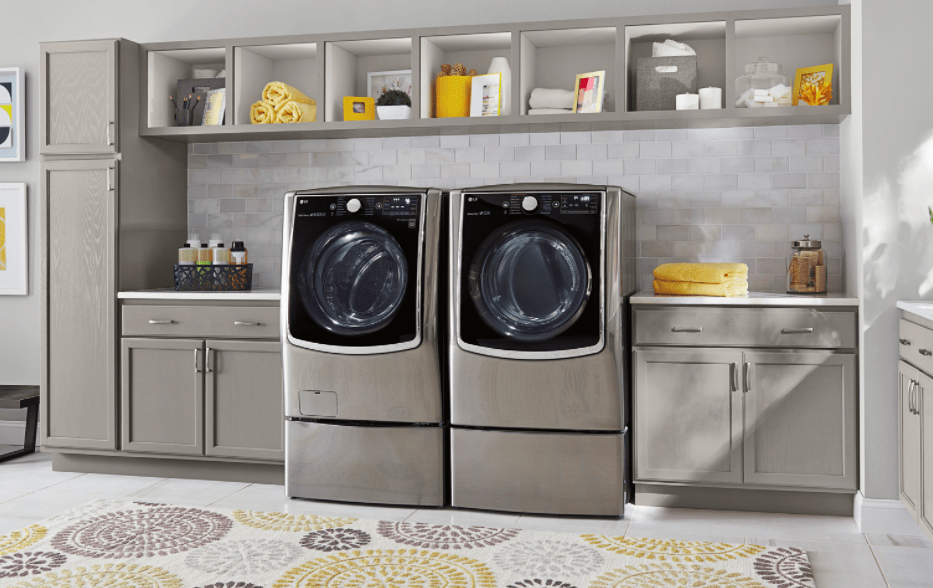 Cleaning performance with LG Front Load is better than top load in many ways:
typically use less water
consume less electricity
spins faster to help keep clothes drier & reduce overall drying time
Gentleness on clothes so they last longer
LG Front Load are also SideKick compatible – giving you the ability to wash 2 loads at once.