Post contains affiliate links. Purchases made through links provide us with a small commission. As an Amazon Associate I earn from qualifying purchases. Please refer to our disclosure policy for more information.
Have you ever been standing in a bakery and while staring at all of those beautiful sugary confections thought to yourself, could I learn to do this? Could I learn How to Decorate Cupcakes myself? Believe me you are not alone. And I'll let you in on a little secret. Once you learn how, you will be finding countless excuses to make cupcakes on a regular basis!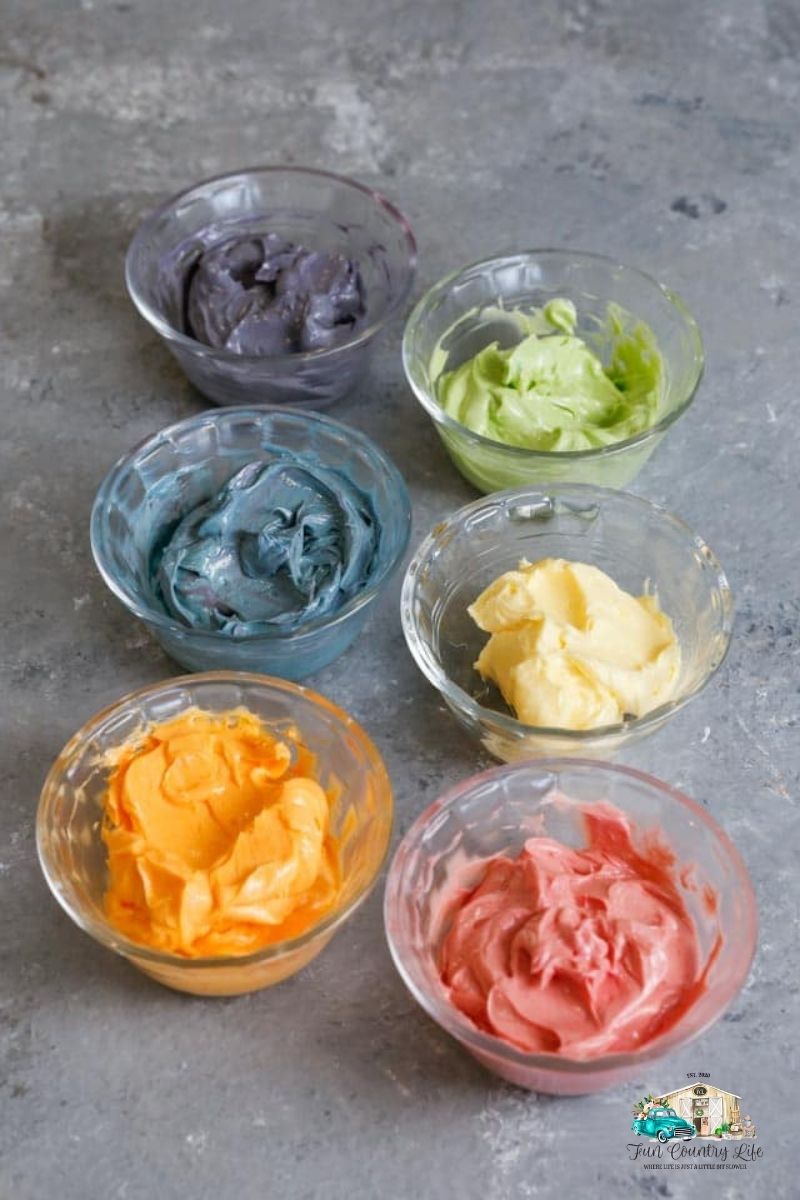 How to Decorate Cupcakes Like a Pro
I think my favorite part about cupcakes are how versatile they are! You can make countless flavor combinations for any event you are hosting, they are the perfect finger food, and there is no mess to clean up. Your guests can literally just throw the cupcake liner in the trash.
Don't get me wrong, there is nothing wrong with the timeless combination of a vanilla cupcake with chocolate frosting, however, we have a cupcake recipe that if you are wanting to try combining flavors but aren't sure what to do, might be one for you to try!
Our Strawberry Watermelon Cupcakes are a burst of Summer in your mouth! With fresh strawberries and flavoring oil, you'll be enjoying the flavors of Summer when make these.
How to Frost Cupcakes with a Ziploc Bag
By all means, using a piping bag with your desired tip is the way to go, however, if you are out of those, you can definitely use a Ziploc bag or any plastic storage bag to frost cupcakes.
To do this, all you need to do is put the frosting in the bag and trim off a corner section of the bag, then you are good to go!
Make sure to check out our post on How to Frost a Cupcake for the full breakdown.
How to Frost Cupcakes with a Spatula
Even if you aren't planning on doing a lot of advanced cupcake decorating, one of the important pieces of equipment that you need to have in your kitchen is an offset spatula.
This spatula makes icing cupcakes and cakes so much easier.
Head over to How to Frost a Cupcake for a complete tutorial.
How to Make Buttercream Roses
Buttercream roses are really quite simple to make once you learn a few basic techniques. They add such a simple yet exquisite touch to any cake or cupcake. And they work wonderfully for any occasion.
How to Make Buttercream Flowers
Buttercream flowers are the pièce de résistance when it comes to decorating cakes and cupcakes. Once you start making flowers out of buttercream and realize how easy they are do, they may just became the newest decoration you start adding to all of your desserts! With just a little practice and patience, you will be creating these fun and edible flowers in no time.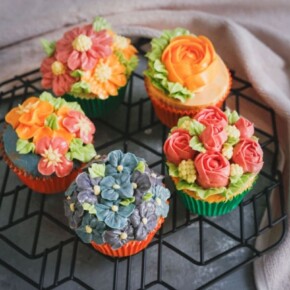 Stiff Buttercream Recipe for Flowers
If you are looking for tried and true recipe that will hold up for your flowers, our American Buttercream recipe will definitely be one to bookmark.
How to Make American Buttercream
If you've ever wondered how to frost a cupcake or how to make the buttercream you need, don't worry, we have you covered! This easy recipe and tutorial will have you decorating your own cupcakes in no time!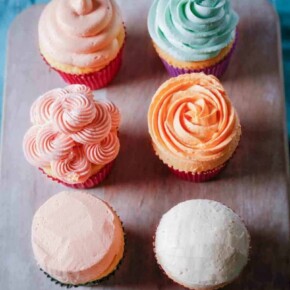 Frosting Tips to Buy
Once you start into the fun of decorating your own cupcakes, you will quickly discover there are countless different tips that you can buy, and you might become overwhelmed. However, to get started, there are just a few that will you need and use the most often.
Related Posts