SPONSORED - This post was created in partnership with the brand mentioned below.
The Marine Corps Educators Workshop is held throughout the year to give educators a taste of what the Marine Corps is all about.
I was selected as an influencer to follow the Indiana Educators while they attended the 2018 workshop in San Diego.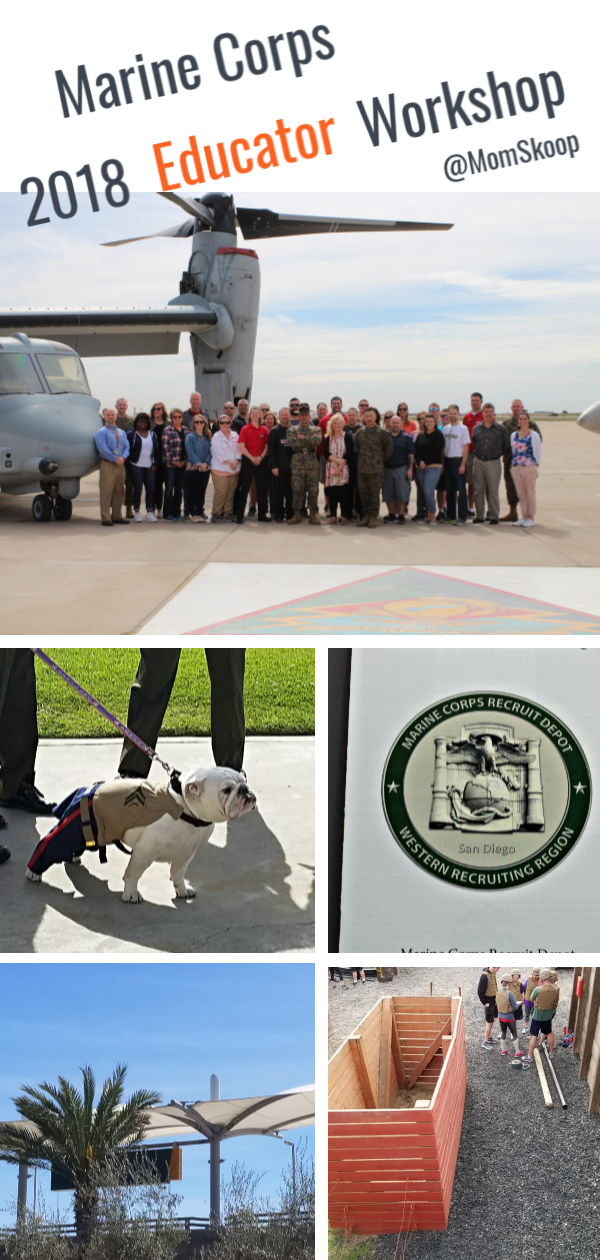 As I am starting to write the first part of my post, I am in an airplane over Utah! In a few hours we will be landing in San Francisco then getting on our last flight to San Diego. I am heading to the 2018 Marine Corps Educators Workshop along with 30 educators from Indiana.

Until late 2017, I had never head of the Marine Corps Educators Workshop. When I was contacted about the opportunity, I began researching the workshop and reading all that I could about the event. After careful consideration, I decided to apply for the opportunity to go. Granted, I am not an educator, however, they do take media/social influencers along.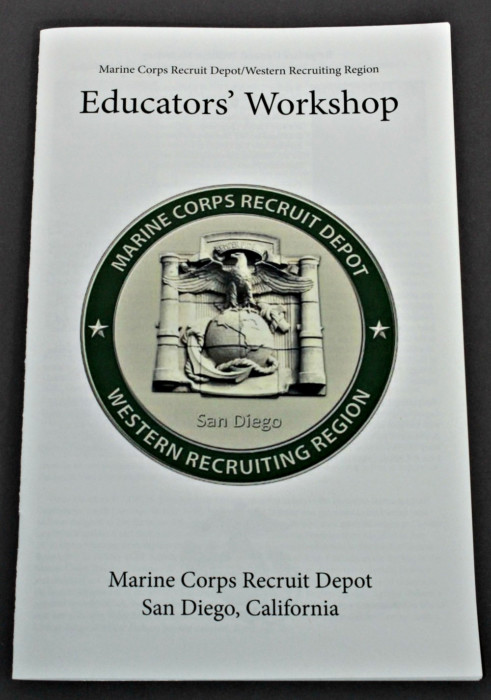 In January of this year, I found out that I was chosen as an alternate. Fast forward to February and I received the email that there was an opening if I wanted to go. I must admit I considered NOT going! But the more I thought about it, I knew this was one of those opportunities of a lifetime that I could not pass up. My husband applied to take vacation during the week I would be gone so he would be home with the kids and their schedules/routines would not change so I would feel better about leaving them.
Being chosen for this opportunity with the Marine Corps Educator Workshop has been very surreal and an honor. Several of my extended family members have served in different branches of the military and we have several friends who are/have served as well.
This opportunity is also an honor since I will be surrounded by educators from both Indiana and Illinois. I have profound respect for our teachers. I am still in contact with several of my own teachers. We entrust our children with these educators. They are molding the young minds of our children and the children of our community. They also protect our children and are many times their second, if not first, biggest supporter. So being able to talk to them about their experiences and thoughts about this week will also be a wonderful experience for me.
The goal of the Educators Workshop is quite simple. The Marine Corps is known for only wanting the best. Our teachers know who their best is. The Marines want our teachers to be information and see how the Corps works first hand. That way when they talk to their students, they both have a better understanding of what is in store if their student decides to enlist.
I will be adding to this post throughout the week, so you can get a taste of what a week at the Marine Corps Educators Workshop will be like!
Monday – Arriving in San Diego for the Marine Corps Educators Workshop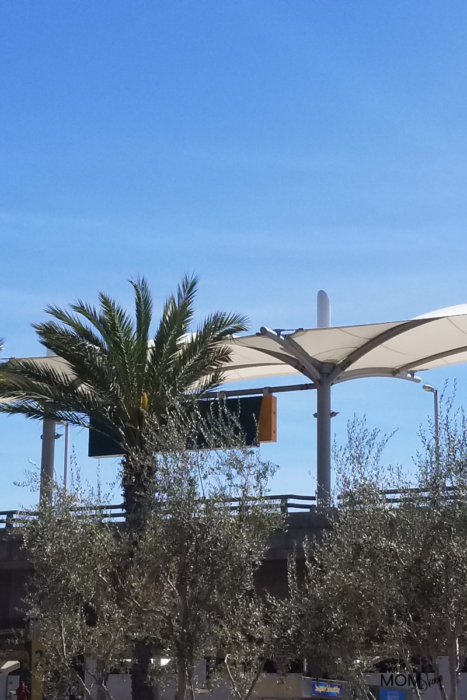 Since Monday was our travel day, there was not a lot on our agenda for today except getting settled into our rooms and the Welcome Dinner. We were hosted by Humphreys Half Moon Inn in San Diego for the week.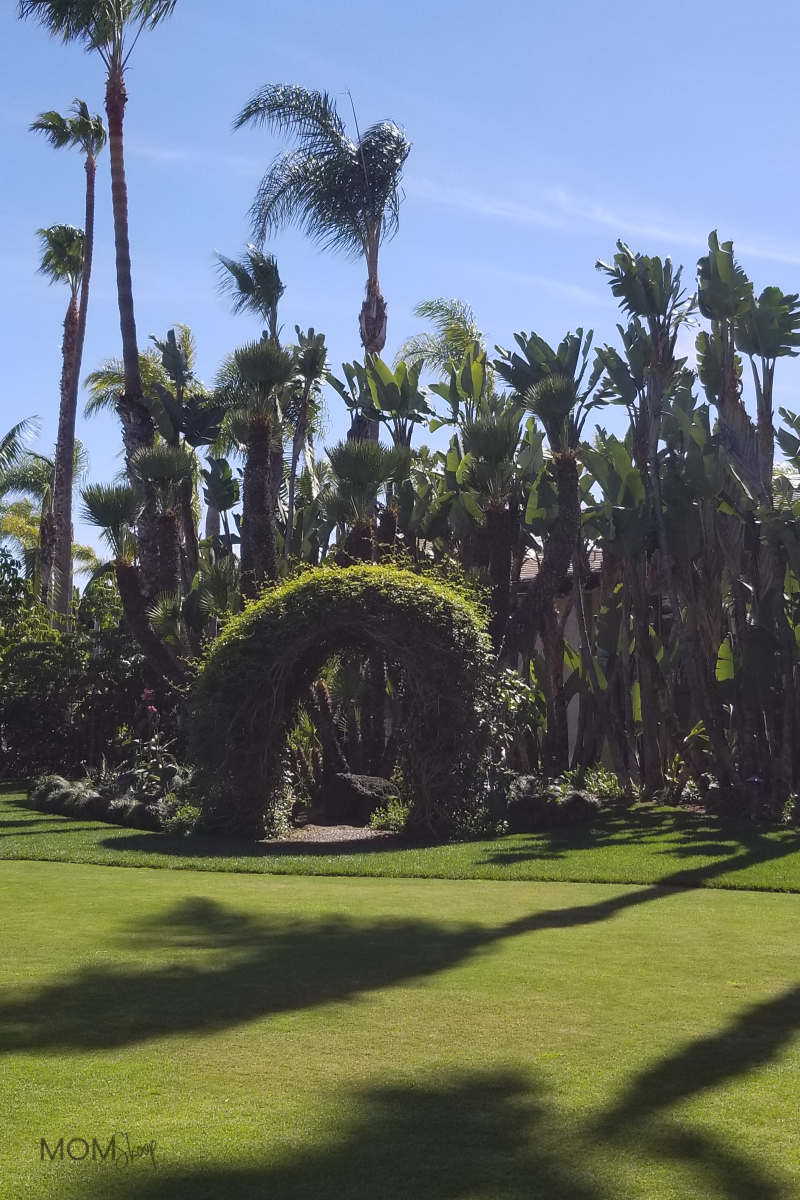 At the Welcome Dinner, we had an opportunity to get to know more about the Marines that would be with us throughout the week as well as the chance to get to know the other educators and media that were in attendance too.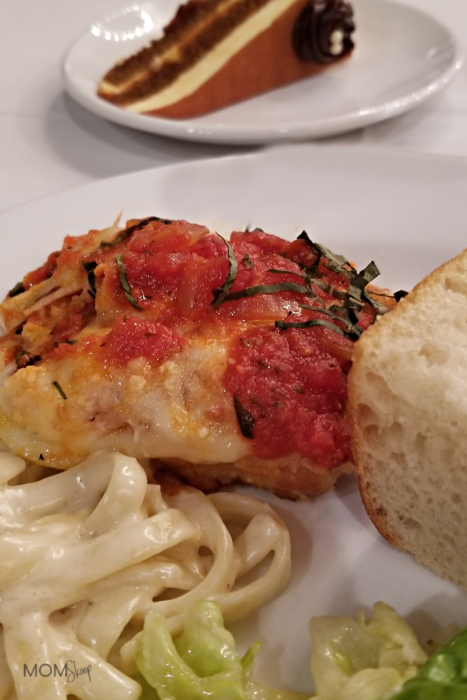 Tuesday – Marine Corps Recruit Depot San Diego
I think of all our days here, this may be the one I am the most apprehensive about! Not only we will be arriving at the depot just like the young recruits do, we will also get the opportunity to take part in the Bayonet Assault Course and the Combat Fitness Test!
First, the Yellow Footprints. For me, this is such an amazing experience. To step on the same yellow footprints of so many of the young men that have went through the recruit training process and have even paid the ultimate sacrifice is truly a humbling experience.
If you watch this video carefully, you will see someone in a purple active wear jacket with blonde hair, that is me.
Gunnery Sgt Perez is fantastic. He is not only explaining the whole arrival process of the recruits, he even talked to us just like the recruits are spoken too. (I will be talking more about Gunnery Sgt Perez and the others in a separate post). Our arrival was just like the experience the recruits have, except we arrived during the day.
We also had a recruiting brief and then lunch with recruits who had just become Marines and were weeks away from graduation. Lunch with the recruits was very cool. We had the opportunity to talk to a young man from Indiana. Listening to his respect for his experience, his new confidence in himself, and his excitement for what lies ahead for him as a Marine was another part of the trip that I will never forget.
After lunch, we toured Walker Hall which is the Sports Medicine Clinic at MCRD and then we headed to the Combat Fitness Test Course. This part of the week was optional, as far as participation goes. There was a timed run, the Ammo box test (I did 40 reps in 2 minutes) which is lifting a 30 lb ammo box over your head, and then the obstacle course.
Then we took part in the Martial Arts course as well as the Bayonet Assault Course. I did awful on the last part. But that is ok. It's something I had never done before but it was also an experience I will never forget.
Wednesday – MCRS San Diego and MCAS Miramar
Thankfully today was not too packed full of activity because the realization of my age and how out of shape I really am set in.
We had the opportunity today to listen to first term Marines, learned about the Educational opportunities that are available for Marines and got to check out two of the aircraft MCAS Miramar.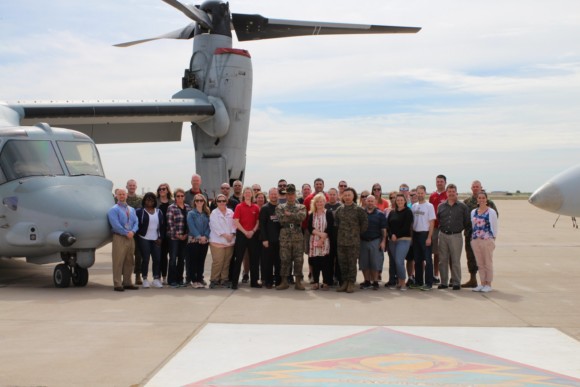 Wondering where I am in the photo? Look in the front row. I had the honor of being in between two of America's finest Marines.
Then we headed back to MCRD San Diego and had lunch. Our entertainment for our lunch was provided by "Sound Strike", which is the Marines San Diego's Rock Band.
They were fantastic! After their performance, we were able to have a discussion with one of the Chaplains and we had the honor of a Q & A session not only with Career Marines, but with the Commanding General of MCRD. The session with the Career Marines is what finally tipped the scale for me as far as being ok with my daughters, if they so choose, joining the military! Listening to those men and women who had made a career out of the Marines was wonderful!
Before heading back to the hotel, we had the opportunity to tour the Gift Shop and Museum that is located at MCRD.
If you think Miramar sounds familiar to you, that is where they filmed a few scenes of the movie, Top Gun.
Thursday – Camp Pendleton
Camp Pendleton is huge! I cannot believe how big it is! You would never need to go off the base! Our day at Camp Pendleton started off with a weapons Field Training Battalion brief then we headed to the 12-Stall Leadership Reaction Course. The course is a part of the training that all the recruits go through. You are in a team of five and you had to figure out how to complete each course with a set of instructions. Everyone in our group of educators took part in this course. This exercise was a great way to remind yourself that when you work together as a team, you can solve the problem in front of you.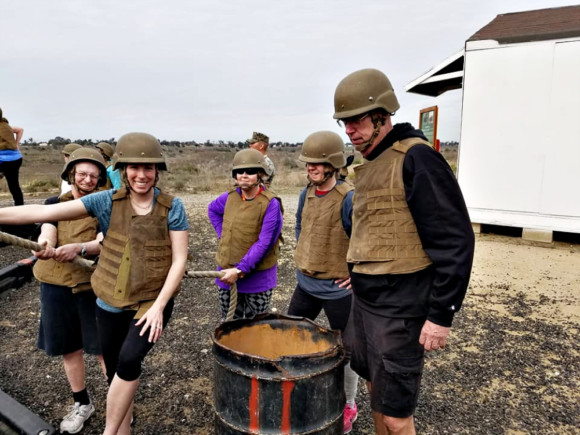 Yes, I am in this photo. I have the purple long sleeve shirt on.
After doing the course, we had the opportunity to have lunch at the mess hall and dine just like the recruits do. That was another lightbulb moment for me. Everything the military has put in place is done for a reason. Each thing they have you do is for a specific reason.
After lunch, we headed to the Live-Fire/Marksmanship Training brief. This is where we were able to learn about the weapon we would be shooting later that afternoon. At first you can dry fire the weapon and learn to proper way to fire and handle the gun. Then we headed over to Edison range to shoot. This was another optional task. I almost backed out. I had a terrible experience once with a rifle when I was learning how to shoot one of those. The gun kicked back and since I didn't have it tight against my shoulder, I ended up with a bruised and swollen shoulder. However, after lots of reassurance from the marksmen who were right beside us, after the first shot, my fear was alleviated. It wasn't like I thought it would be.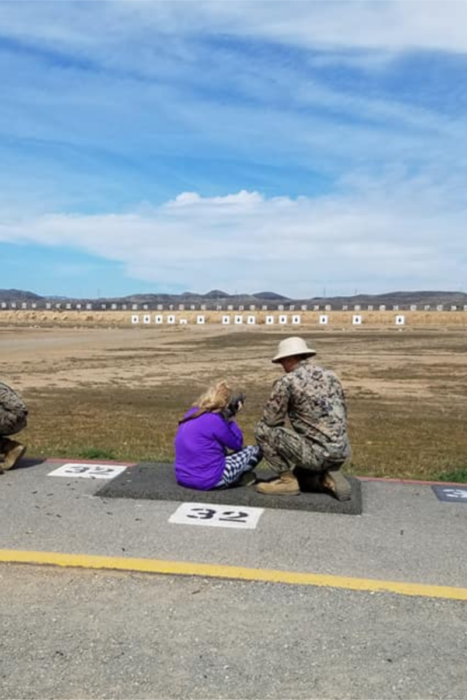 Then we finished out our day with the School of Infantry Brief and the Infantry Weapons Display.
Friday – MCRD San Diego Morning Colors Ceremony, Farewell Brunch, and Graduation
Today will be a very emotional day. Being able to watch an actual graduation, being a part of the graduation and seeing the families and the young Marines in their uniforms was a unbelievable experience.
We also had the opportunity to meet the Mascot for the Marines, Recruit Smedley Butler. Isn't he adorable?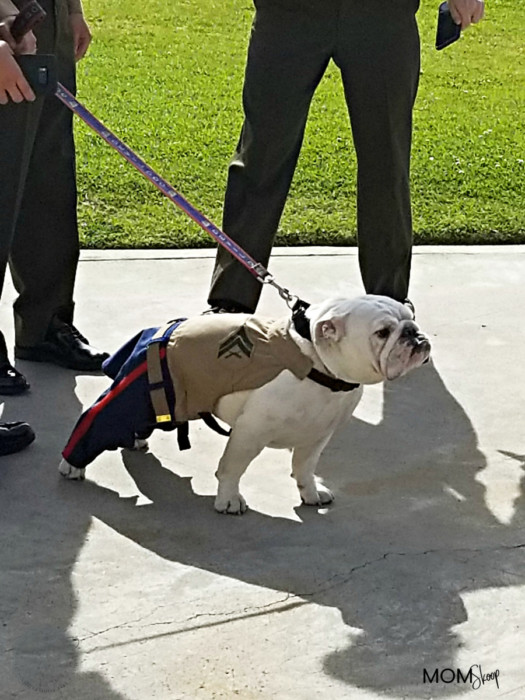 Over the past week, we had the opportunity to be with several Marines that were with us throughout the whole week. Seeing the respect, camaraderie, and the passion they have for their career as well as being able to talk to each of these Marines, learning about what led them to join the Marines, how they feel about being a Marine, and most importantly what they would tell others left a profound impact on me.
For me, this experience totally changed my life and my perspective on the military. Would I recommend others to apply for the opportunity to be a part of the workshop? Absolutely, without any hesitation! Would I be ok with my daughters joining the military? Again, absolutely!
My advice to those thinking about applying to be a part of the Marine Corps Educators Workshop is:
1. Review all of the information you receive from your recruiters about the trip. They will tell you everything you need to know about what to pack, what you will do, etc.
2. Consider doing some gym time, building your stamina up before you go. You will be challenged (optional) physically and it would help being a bit more limber. I STRONGLY encourage this!
3. Bring aspirin, Tylenol, Motrin, whatever works for you! LOL!
4. Be open minded and listen.
5. Enjoy the experience because it's truly a once in a lifetime event.
6. Have fun!
7. Take an Uber on Tuesday evening to Old Town for Taco Tuesday!
8. Stay hydrated! You will get plenty of bathroom breaks
If you want to see more videos/pictures from our experience, make sure to head over to these Facebook pages:
RSS Southeast Indianapolis - Marine Corps Southeast Indy
Marine Corps Recruiting Indianapolis - https://www.facebook.com/RSIndianapolis/
If you are an educator and you'd like to find out more about the workshop, reach out to your local Marine Corps Recruiting Office.