Welcome to the So Chic Collective Holiday Gift Guide! We have carefully curated lists featuring the best holiday gifts that are out there this season so you can just sit back, relax, and shop online!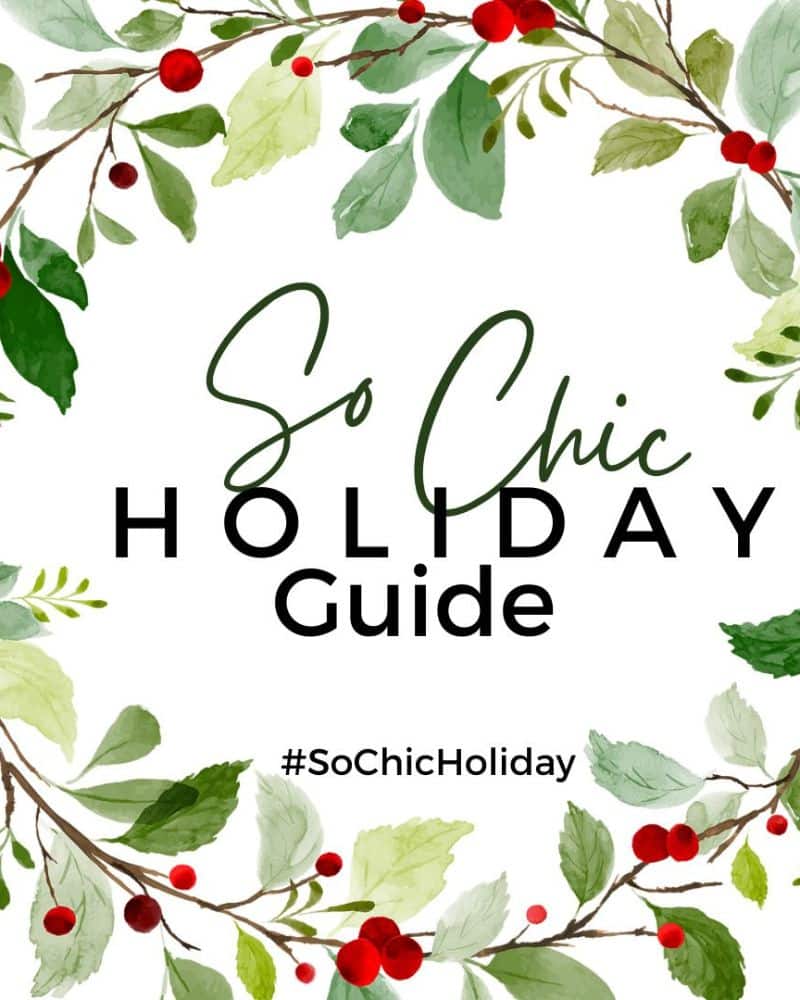 Stay tuned as we will be continuing to update this post!
Holiday Giveaways
Games Prize Pack Giveaway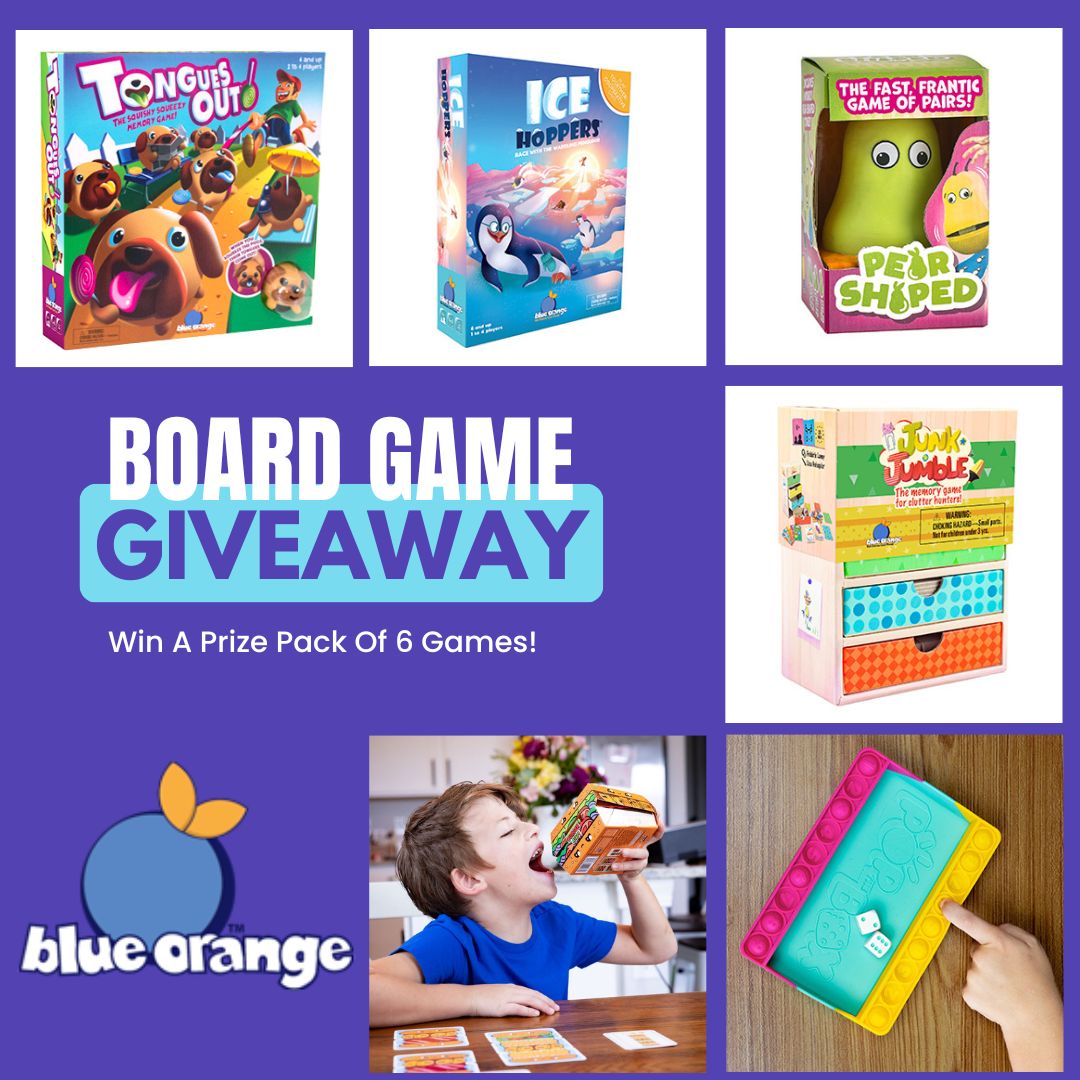 Are you looking for some awesome board games for your kids? Check out all the games from
Blue Orange Games
!
Blue Orange Games have been publishing and promoting award-winning games for over 20 years. They prioritize quality and durability and pledge to make games that will stand the test of time. They make sure each and every game is easy to learn, fun to play, and engaging for all- it's their not-so-secret formula to success! Many of their games help children build important skills such as dexterity, memory, math, logic, and cooperation. They pride themselves in helping people unplug and bond for hours of good old fashion fun. As a company dedicated to growing with families, they are confident there is a little something for everyone in their catalog.
Games Prize Pack Giveaway: Tongues Out, Burger ASAP, Ice Hoppers, Junk Jumble, Pear Shaped, and Pop The Box.
This email is open to US Residents 18+ and older. The giveaway ends Friday December 9, 2022.
Games Prize Pack Giveaway:
Newair Shadow Series Wine Cooler Refrigerator
One winner will receive a Newair Shadow Series Wine Cooler Refrigerator (RV $718). Open to U.S. residents of the 48 contiguous United States. You must be 18 years old to enter to win. This giveaway ends at 11:59 PM EST on 12.2.22. See below for terms and conditions.
Christmas Forest has Forest fresh wreaths handcrafted in the foothills of the Cascade Mountains. We have shipped thousands of gorgeous Christmas wreaths since 1976. Please everyone on your gift list with a Christmas Forest wreath.
Giveaway Details:
Prize: 2 Jingle Bells Wreaths with brass hangers and lights. ($152 value)
Open T0 US Residents
Ends Friday 11/11/2022 at 11:59pm EST
Kroma Wellness Giveaway
One winner will receive a Kroma Limited Edition Deluxe 5-Day Reset (RV $495). Open to U.S. residents of the 48 contiguous United States. You must be 18 years old to enter to win. This giveaway ends at 11:59 PM EST on 11.18.22. See below for terms and conditions.
This giveaway is sponsored by Strong Selfie. All opinions are my own.
Are you looking for the perfect gift for a tween or teen girl? STRONG Selfie is a great gift idea they will love!
STRONG Selfie
has 2 monthly subscription boxes to pick from. You can get a box that has products in it for tweens (7-12-year-olds) or teens (13 -17-year-olds). Each box has 3-5 age-appropriate lifestyle products. The box also includes a trendy, collectible wall art card to decorate with. Read all about what was
included in the teen STRONG Selfie Box
. Gifting good vibes and positivity to tween and teen girls with their monthly subscriptions and gift boxes!
Choose your gift box – Pick the perfect age group!
Delivered to Her Door – Her gift box will be delivered to her doorstep (super fast!) bursting with positivity and fun!
She knows You Care – Make a positive impact in your girl's life. All their boxes have uplifting and positive messages that help her know, "I'm Enough."
Give her something to look forward to each month!
They have other options that you can purchase this holiday season. Make sure you check out their
bundles, gift boxes, and more
!
Giveaway Details:
Open To US & Canada Residents
Giveaway Ends 11/27/2022 11:59pm EST
Prize: One lucky reader is going to win a Dream Boldly Gift Box! This is the ultimate gift for girls ages 8-12.
This box includes (Click here for all the details):
Star Blanket
Star Cozy Socks
Moon-Shaped Dream Catcher
Fortune Bath Bomb
Shine Bright Star Bracelet
"Diamond Heist" 10X Shine Lip Gloss from Petite N Pretty
2 Vinyl Stickers
2 Confidence Cards
Personalized gift card of your choice
Featured Gifts
These companies are the featured brands in our guide. Once you check out this list, you may definitely find a thing or two for everyone on your list!
Top Gifts for the Holidays
These top gifts work for anyone on your list! Mom, Dad, spouse, kids, or just your favorite people in life!
Best Gifts for Women
If you are looking for a gift for the woman and women in your life that will remind you of them time and time again, then take a minute to look at these fun gift ideas for women!
Best Stocking Stuffers
Looking for stocking stuffer ideas that are outside of the box? Well don't worry, we have you covered!
Christmas Gifts for Kids
If you have a little one on your list, then you know how important it is to get that number one gift on their list right away so that you aren't running around store to store trying to find it a few days before Christmas! Even if your littles are too young to tell you want, they want, I know our list will definitely have a few gifts they will love!
Best Gifts for Men
If you have a man in your life, then you know how hard it is to buy for them. They usually buy what they want throughout the year, however, you don't want to leave them out during the holidays.
Doggy Christmas Gifts
If you have a fur baby at home, then you know you must have goodies for them under the tree too! Our pets are like our children and bring so much joy to our homes, so they need to be spoiled during the holidays too!
Gifts for Cooks
If you have a cook or baker on your list, you know you have to find something right for them. Many times, these folks are the ones providing the delicious meals for your family. We've complied a fun gifts for list that I think you will enjoy.
What is the So Chic Collective?
We are a group of 10 influential bloggers that are sharing the best gifts this holiday. Our collective experience has worked together to highlight some amazing brands. The perfect gift will be easy to find in this collection of gift ideas.