Once a recipe reserved for ceremonial occasions, this braided Jewish bread is now enjoyed by many. Typically prepared for Shabbat and holidays, Hanukkah is definitely a time when challah is requested in our home. No matter if your family already has cherished challah recipes of their own or you are brand new to this deliciously baked loaf, these 8 Amazing Challah Recipes for Hanukkah are sure to please.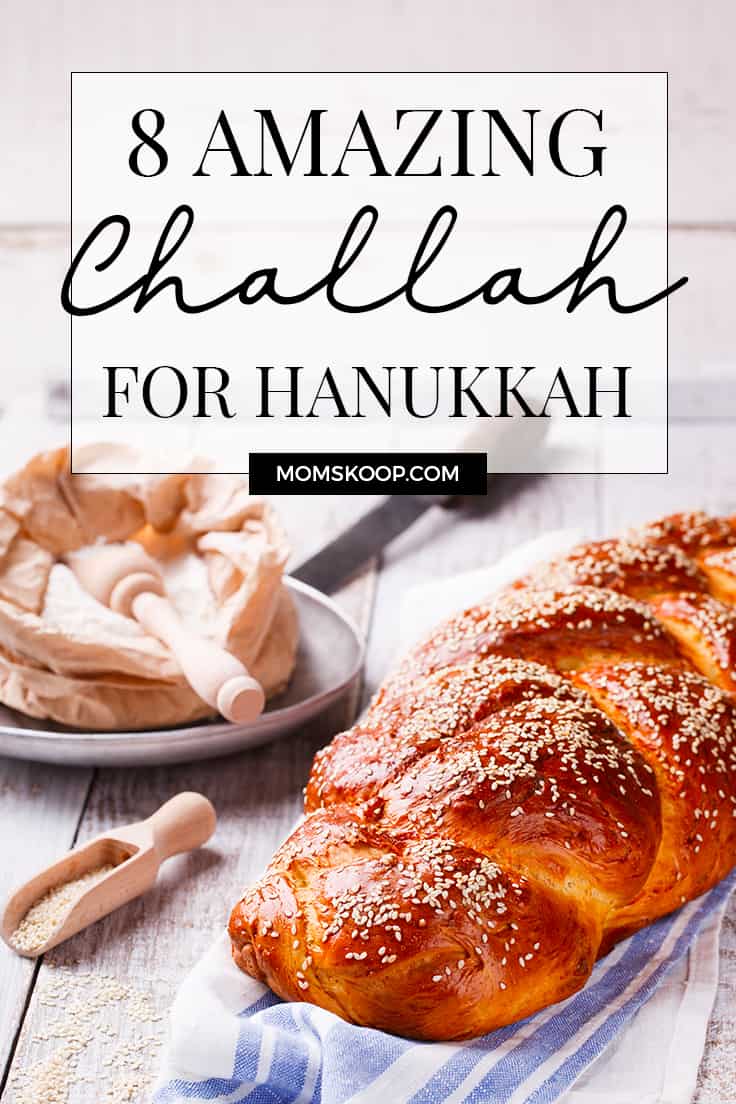 8 Amazing Challah Recipes for Hanukkah
If you're interested in the history of, and learning more about, challah - try these resources: What Is Challah? | My Jewish Learning -- THE MULTIPLE SIGNIFICANCES OF CHALLAH | Bread Through History
1. Chocolate Orange Challah
"Not only is it whimsically beautiful, not only is it fragrant and delicious, but it's also one of those rare things you can feel really proud of yourself for making." - Recipe on Yin and Yolk
2. Chocolate Cherry Challah
"The bread is wonderfully soft and flavourful, and the chocolate cherry filling is delicious – chocolatey but not too sweet, with bursts of tangy cherry. " -- Recipe on Domestic Gothess
3. Garlic Scape and Leek Challah
"It looks like complex and daunting task but once you make it yourself you will be rewarded with a beautiful loaf! " -- Recipe on Elegant Meraki
4. Rainbow Challah
"This would also be perfect for a kid's party or a unicorn themed birthday or just a random Shabbat when you are feeling squirrelly." -- Recipe on What Jew Wanna Eat
5. Challah Knots
"These rolls might seem like a lot of work, because they're small and braided, but the truth is that they're actually really easy to make." -- Recipe on The Candid Appetite
6. Marzipan Challah
"Breads Bakery, in new york, makes a marzipan challah, and i went on a wild goose chase trying to figure out how they do it." -- Recipe on My Name is Yeh
7. Nutella and Roasted Hazelnut Challah [No-Knead]
Nutella? Hazelnuts? You must make this Challah! - Recipe on Steamy Kitchen
8. Apple Butter Challah
"Slicing into the loaf reveals swirls of sweetness and a moist, almost cake-like crumb that takes holiday tradition to delicious new heights." -- Recipe on The Kitchn
What goes great with challah? Latkes of course! Check out our super easy & fast Hashbrown Latkes with Citrus Applesauce.