Post contains affiliate links. Purchases made through links provide us with a small commission. As an Amazon Associate I earn from qualifying purchases. Please refer to our disclosure policy for more information.
Even though you might not agree that the best pie in the world is Apple, the one thing that we all can agree on is that there are countless recipes for this sweet and savory dessert. That's why we decided to compile a roundup of the Best Pie Recipes that we could find. Make sure to bookmark this recipe so you can come back and discover new recipes every time you are craving a slice of pie!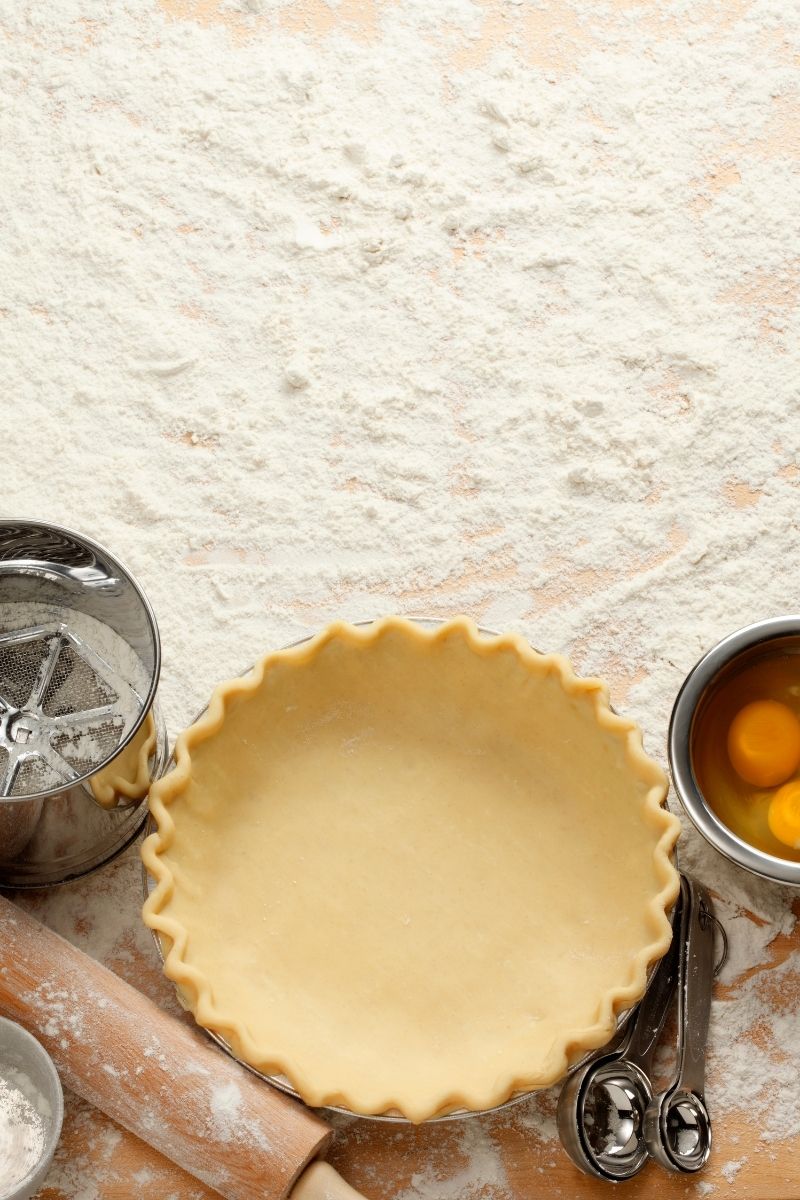 The Best Pie Recipes to Make Throughout the Year
The great thing about making pies is that you can enjoy them either hot or cold and any time of the year. Take for example, a slice of warm apple pie topped with vanilla ice cream. That is a slice of heaven whether it's in the middle of January or during the hot days of Summer.
Another great thing about pies is that you may be making a family recipe that has been passed down for generations that will bring back warm family memories each time you make it.
That's why we thought we needed to put up a post totally dedicated to dessert pies. I mean, really, is there anything any better?
What is the Best Pie in the World?
According to a survey conducted by People Magazine, the number one pie in the world is….Apple Pie! Followed by Strawberry Rhubarb, Chicken Pot Pie (yeah, I know it's know a dessert pie), Cherry Pie, and Key Lime Pie.
What is the Most Famous Pie?
Taste of Home did a survey and according to their research, the two most famous pies are Apple and Peanut Butter.
What Pie has the Most Sugar?
Even though it is quite tasty, the Peach Pie, which has 9g of total sugars, which includes the sugar you add, has the most sugar.
What are the Different Types of Pies?
Chiffon
Cobblers
Cream
Custard
Fruit
Frozen
Meringue
What is a Pie Without a Top Crust Called?
This type of pie is called a Tart. A Tart is either filled before or after baking. It's normally made in a shallow and short-sided pan.
What is the Least Fattening Pie?
Surprisingly, pumpkin has less calories than many of its counterparts.
Ready to start drooling over some delicious and mouthwatering pie recipes? After you try some of these, come back and let us know which one or ones became your family's new favorite!
Related Recipes