Post contains Amazon Affiliate links. As an Amazon Associate I earn from qualifying purchases. Please refer to our disclosure policy for more information.
This free Easter printable: Easter Bunny Letter is sure to bring a sense of joy and wonder to children who are waiting for that illusive rabbit to bring them holiday treats. Check out this adorable free printable Easter fun pack that's available too!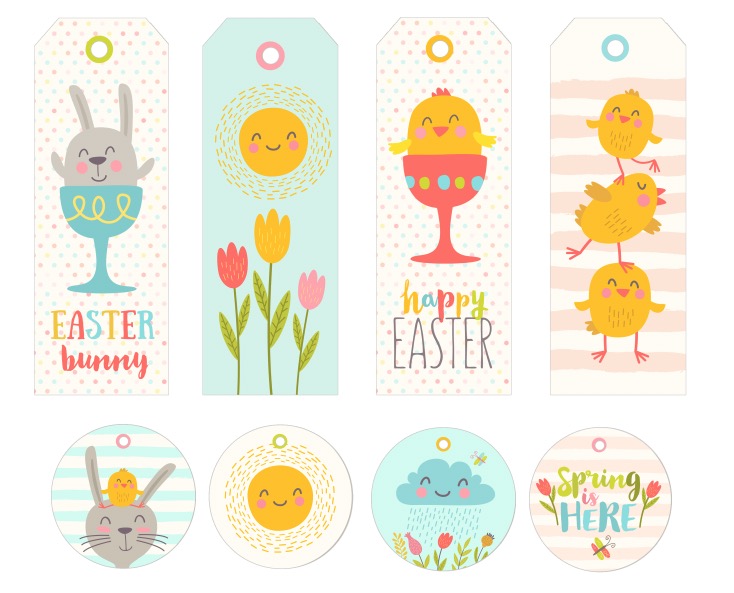 No matter if you are waiting for snow to melt or just for the breeze to warm - everyone is ready for Spring. Many families are preparing for Easter with baskets, eye creations, and fun family activities.
Jump to:
❔What's Included
➜ Easter Bookmarks: Print and cut out these oh so cute bookmarks for your favorite little bookworms. Four different designs feature springtime, Easter greetings, happy baby chicks, and the Easter Bunny as well!
➜ Easter Cupcake Toppers: How can you possibly top delicious Easter treats (like our Pink Lemonade Layer Cupcakes)? With free printable Easter cupcake toppers, of course! Four different designs are sure to bring even bigger smiles to little faces.
➜ Easter Bunny Letter: Here come Peter Cottontail! He's hopping down the bunny trail just to leave a special boy or girl their very own Easter Letter! The letter is bright and cheerful with your favorite Easter images. Plus, it's blank! That means you can have the Easter Bunny write a letter OR the kids can write one to the bunny. Take a moment to write down everything awesome from the year, or have the bunny tell little ones how well behaved they've been. This free printable Easter Stationary is ready for your imagination.
🧾Stationary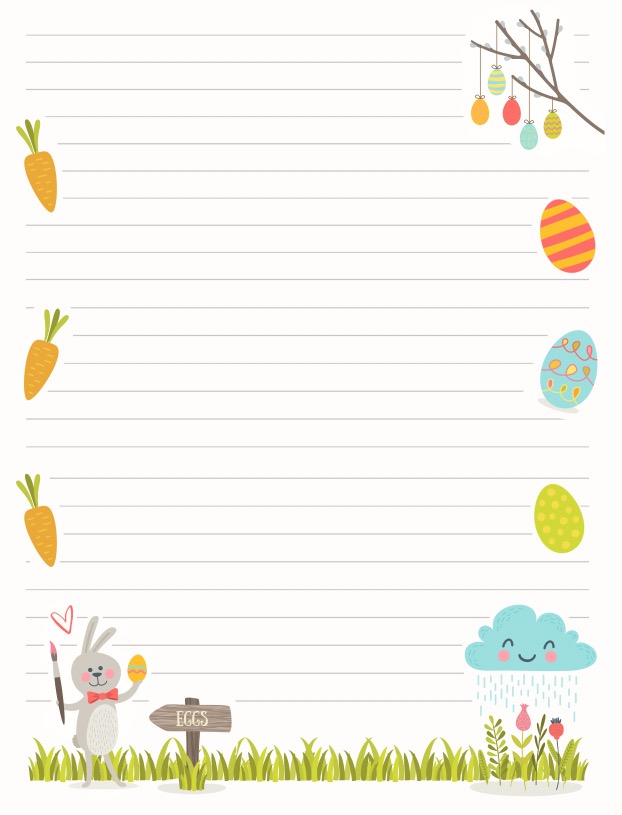 📚Supplies
Don't forget your Easter Printable supplies! We've picked three items we think will make your Easter crafts even more spectacular: Easter Bunny Paper Punch | White Cardstock for Bookmarks and Cupcake Toppers | Colorful Bookmark Tassels
Now that you're all set with creative ideas and tools to make your Easter fun & fantastic - grab your free printable Easter Fun Pack below:
🐰Free Easter Printable Packet
Looking for more free printable Easter goodies? Grab our Easter Egg Hunt Printable Clues Kit:
Download by clicking here to get your FREE EASTER PRINTABLE FUN PACKET
Share your Easter craft ideas with us on Facebook - did you use one of our printables? Share a picture on Instagram and tag it with #MomSkoop