Your mom has spent all of your life making sure your birthday celebrations were the best they could possibly be, and it's high-time to return the favor. If you can't make it to celebrate with your mom in person this year, let her know you're thinking of her with any of these sweet birthday gift ideas that can be sent from afar.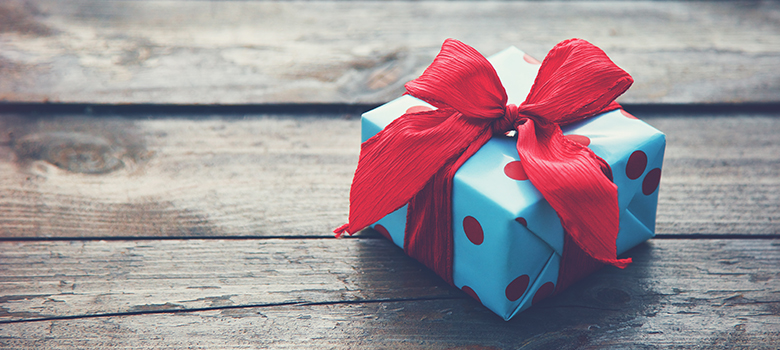 Here are some great tips to make Mom's Birthday Special with These Long-Distance Gifts:
Lunch Date from Afar
Okay, so you're living what feels like a million miles away, but that doesn't mean you can't take your mom out for lunch on her special day. How? With a food delivery service, of course. Websites and apps like DoorDash make it simple to deliver your mom's favorite order right to her office or home.
Make sure she's at the address you list at the designated time and call her when it's due to arrive. You can chat during her lunch hour while she chows down on her favorite dish.
Burst Into Bloom
Let your mom know you're thinking of her with an awesome delivery of classic, but beautiful blossoms. Send birthday flowers directly from The Bouqs to her office, or address them to her home to make for a doorstep surprise. If you don't already know, find out her favorite flower, and if you don't have time, choose a seasonal selection that will serve as perfect home décor. This option is especially great for those who may have waited until the last-minute—order same-day delivery and make sure your mom knows how much you love and miss her.
Well hello, fresh food. That's the main gist of ordering a subscription service like HelloFresh. Meal subscription services like this send all the necessary ingredients and a recipe book for delicious meals. If your mom loves to try new recipes and spends a lot of time in the kitchen, you can't go wrong with a delivery of groceries straight to her door. You can send your mom a set amount or sign her up for a recurring delivery. She'll avoid the busy grocery stores and still get to partake in her favorite culinary activities.
The Morning Jolt
Do you miss morning chats with your mom over a good cup of coffee? Send her one of a set of mother/daughter mugs to make for a practical gift that will bring a tear of happy memories to her eye. You can plan a Skype session while enjoying your coffee in your new mugs—it will feel like you're right there with her. If you'd like to put your personal touch on this gift and spend a little less, personalize the mugs yourself using Sharpies.
Makeup Delivery
Was your mom the one who got you involved in makeup? Is she always calling you about a new skin care regimen she's trying? Then a makeup delivery service subscription will make her day. Every month she'll receive samples of new, bestselling products—meaning you'll probably be getting more calls and recommendations. Try the classic Birchbox, and don't be surprised if you find yourself wanting to set up your own personal subscription.
Snuggle Weather
For a kitschy but adorable birthday present, order your mom a personalized afghan throw with a picture of your family emblazoned or stitched onto its front. When she finds herself needing a hug from her kids, she can wrap the blanket around her and bask in the warmth of your sentimental gift—literally.  If you don't think a blanket like that would be her thing, then check out these luxurious throws under $50!
Give to Charity
If your mom always taught you the importance of giving back, show her the fruits of her labor by donating to a charity in her honor. You can choose to support a charity found in her local area, or sponsor a cause that's geographically far but still near and dear to her heart.
Tea Time 
If your mother is constantly warming up a fresh cup of tea, make sure her stock is never depleted. Order her a tea subscription service for a set number of months and make sure her mug is always filled with healing, delicious selections of her favorite beverage.
Some Well-Deserved Pampering
After spending so much time caring for you and your family, make sure your mom feels cared for on her birthday with the gift of a luxurious spa treatment. Whether you think she'd prefer a facial or massage, the gift of pampering is something we should all receive from time to time.
Don't let distance prevent you from ensuring your mom feels properly celebrated this year. Peruse this awesome list of ideas and find a present that will make her feel like the most-loved mom in the world.