Post contains Amazon Affiliate links. As an Amazon Associate I earn from qualifying purchases. Please refer to our disclosure policy for more information.
As parents we want the best for our children, we want to make sure they thrive and grow up to be achieving adults or at least the best version of themselves. And one of the best things we can work on with our kids at a young age is their fine and gross motor skills. This essentially means that play and fun benefit children. It is not only helpful in the sense of mental health but most importantly physical health. So, it is important for you to know what they are and why it is so beneficial for your child.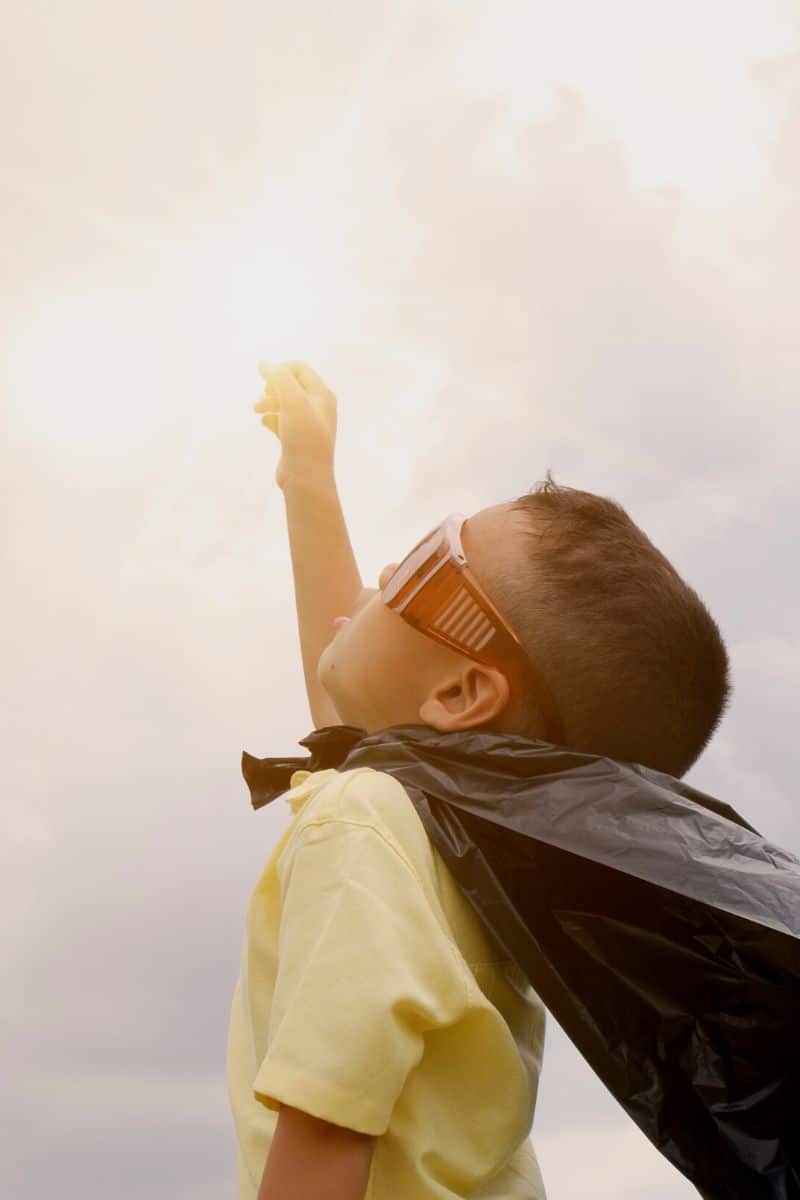 Two Types of Motor Development Skills
Kids learn the best through movement, meaning activities are key to developing their skills and learning how to control them. You want to start developing their skills during infancy and early school years. Using these two types of learning will allow your child to understand and control their mind and body. As your child grows they will first learn how to use their fine motor skills and as time progresses they will develop their gross motor skills.
What is Fine Motor Development? 
These skills first begin to show around the ages of 1 to 2 months and slowly begin to develop through their kindergarten-elementary years. Fine Motor Skills mainly involve smaller muscle areas. This means it will focus on sections of the body like the hands, fingers, and wrists.
A few examples of movements that pin on these areas are brushing your teeth, learning to write, eating, or even getting dressed. Each of these areas is important for developing strength and hand-eye coordination. 
It's important to note that every child is different and will learn at their own pace. So, don't worry if one child learns faster than the other.
The best thing you can do is to show them ways to use their skills and they will slowly get better and better. You can incorporate these skills into your child's everyday life to practice. As they get older you can play board games to sharpen their minds or have them practice with objects like a hole puncher, tweezers, scissors, etc.
What are the Signs that My Child is Having Issues with Fine Motor Skills?
It is scary when you get the sense that your child is struggling and most of the time isn't noticed until they are older. Any delays they may have could be a sign of a coordination problem that affects 5-6% of school-aged children. Some signs may include dropping objects, not being able to tie their shoes, struggles with holding objects like a spoon or toothbrush, or difficulty writing, coloring, or using scissors.
What is Gross Motor Development? 
These skills are generally developed as your children grow. They focus on the larger muscles in the body like the arms and legs. In an infant it could be them sitting up, turning over, crawling, or walking. In an older child, it would be running, jumping, walking, etc. It is important for things like strength, balance, posture, endurance, and coordination.
As they grow and practice with objects, activities, and movement in general it will become easier for them to concentrate and control their bodies.
What are the Signs that My Child is Having Issues with Gross Motor Skills?
You will start to notice if your child is having issues with gross motor skills if they have poor concentration during school or at home, poor awareness of their surroundings and themselves, poor posture, or lack excitement for things like sports or physical activities.
Activities to Help Develop Gross Motor Skills
Simple everyday activities to more active movement are all great things to help your child practice. They can develop skills from activities like:
Free-play
Walking
Running
Crawling
Lifting
Jumping
Pulling
Pushing
Catching
Climbing
Hitting
Rolling
Hanging
Balancing and more.
One of my favorite activities to do is the adult-led meaning I get to be a part of them playing and having fun. There are also many companies that offer great ways to enhance these skills in your children. A go-to company of mine is Step2.
What is Step2?
This is a company that is all about keeping your kids active and learning in the coolest way possible. They offer things like Step2 Adventure Camper Playhouse or Step2 Up & Down Ride-On Roller Coaster.
Both of these toys help your child focus on their fine and gross motor skills. The Adventure Camper Playhouse gets your child moving by being able to engage in social situations, and also being able to 'clean' and 'cook' with their adorable sink, stovetop, and storage areas.
A toy like this is highly focused on their fine motor skills whereas their Up & Down Ride-On Roller Coaster is more based on gross motor skills. They have a 10-foot-long track and car that holds up to 50 lbs which are perfect for strength and endurance skills. Your child is able to run back and forth from one end to the other while also being able to push and pull the cart wherever they need it.
It is important to help your child with any delays they may have so that they can excel in life. You can do this by incorporating activities into their everyday lives or by buying toys that will help with their development. There are many companies like Step2 that offer great toys and activities to help children learn and grow. With a little effort from you, your child will be on their way to developing fine and gross motor skills.
Related Articles
So Chic Collective Holiday Gift Guide