Post contains Amazon Affiliate links. As an Amazon Associate I earn from qualifying purchases. Please refer to our disclosure policy for more information.
Summer Contact Cards are the perfect way for your kids to stay in touch with their new friends from school during school breaks and of course during the summer.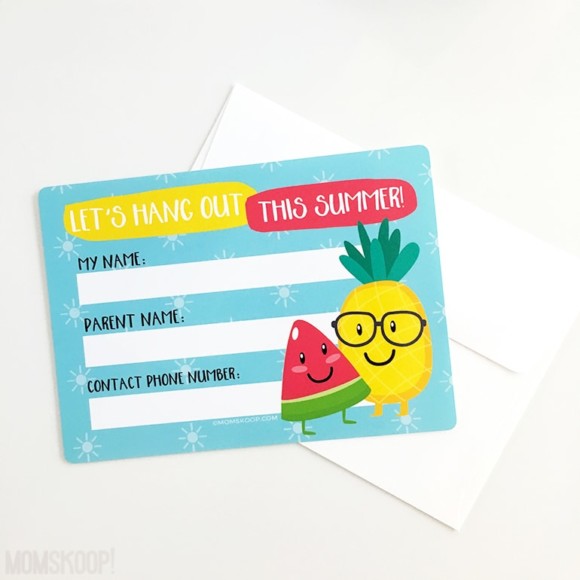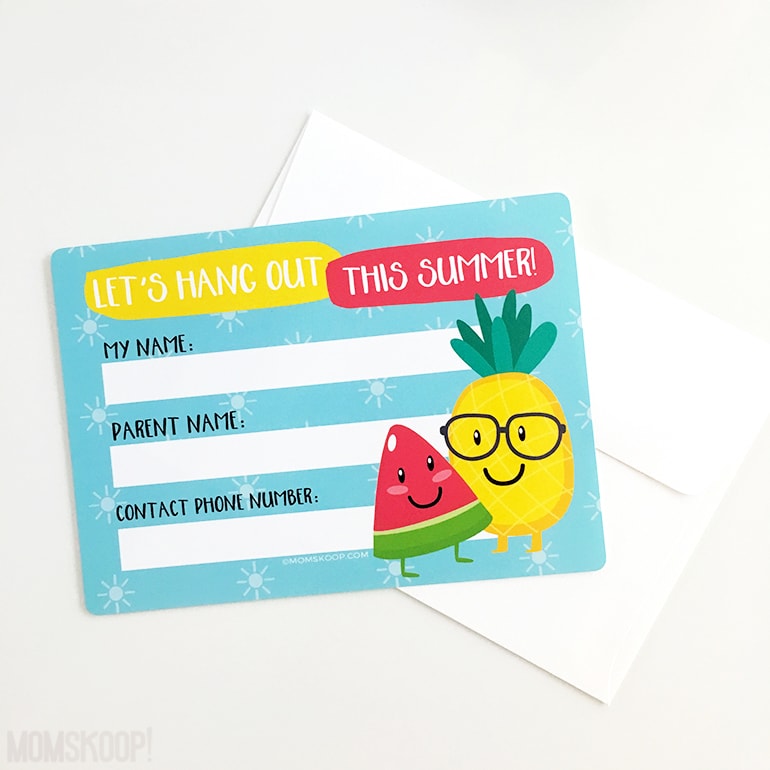 Just because classes will be over, doesn't mean they have to lose touch with friends and playmates. Younger children, who may not have social media or email addresses, can use these fun llama printable summer contact cards to keep in touch and set up summer play time with pals too.
Jump to:
These cute fruit pals are a cheerful way for your child to let friends know "I want to hang out with you!".
Each 5" x 7" printable contact card includes a space for your child's name, a parent or guardian name, and a contact phone number.
The back remains blank to allow your child to write a personal note, draw a picture, or include a parent's email address.
Download your Free Printable Contact Cards at the end of the article! Then grab our free Bright & Bold Weekly Planner to schedule the play dates!
Printing the summer contact cards was so easy on my HP Envy printer. It took only moments, and the colors are so vibrant and fun.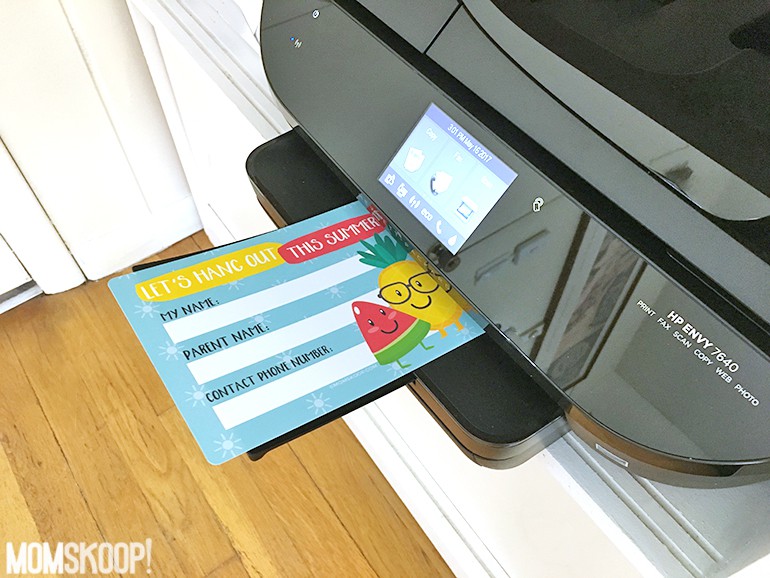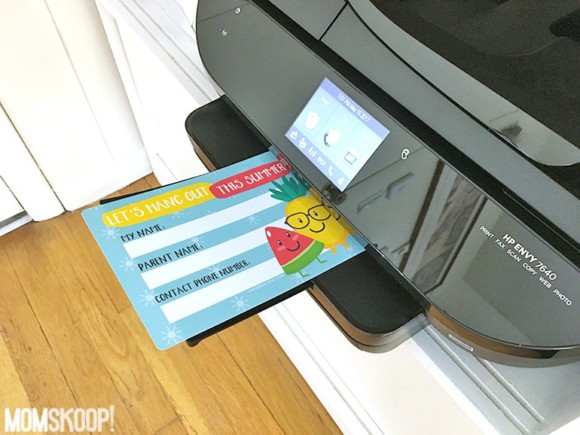 To really make the contact cards pop, print them off using an invitation kit that includes the cards and the envelopes.
They're very sturdy, so they're perfect for summer contact cards that may be shoved into backpacks and put on the fridge for months.