Here is a list of 20 Free Handwriting Fonts for your next project. Looking for more flair? Check out 20 Free Creative Fonts and our updated list of 39 Free Disney Fonts
These fonts are for personal use only.
Please check each font's linked download page for full usage terms.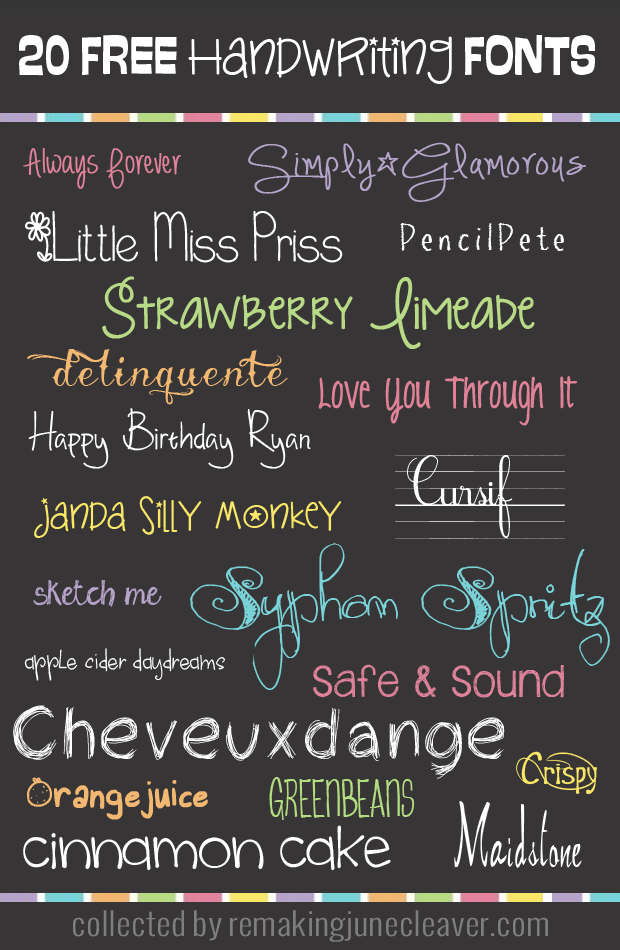 Always Forever / Simply Glamorous / Little Miss Priss / Strawberry Limeade / Janda Silly Monkey / Delinquente / pencilPete / Love You Through It / Happy Birthday Ryan / Cursif / Cinnamon Cake / Syphon Spritz / Sketch Me / Apple Cider Daydreams / Safe and Sound / Maidstone / Cheveuxdange / Orange Juice / Crispy / greenbeans
Need help? Click HERE for info on installing and using fonts.