Post contains Amazon Affiliate links. As an Amazon Associate I earn from qualifying purchases. Please refer to our disclosure policy for more information.
Our Free Disney Fonts list is a must-have for any Disney fan! These fonts are great for birthday invites, party décor, and your upcoming trip to Disney!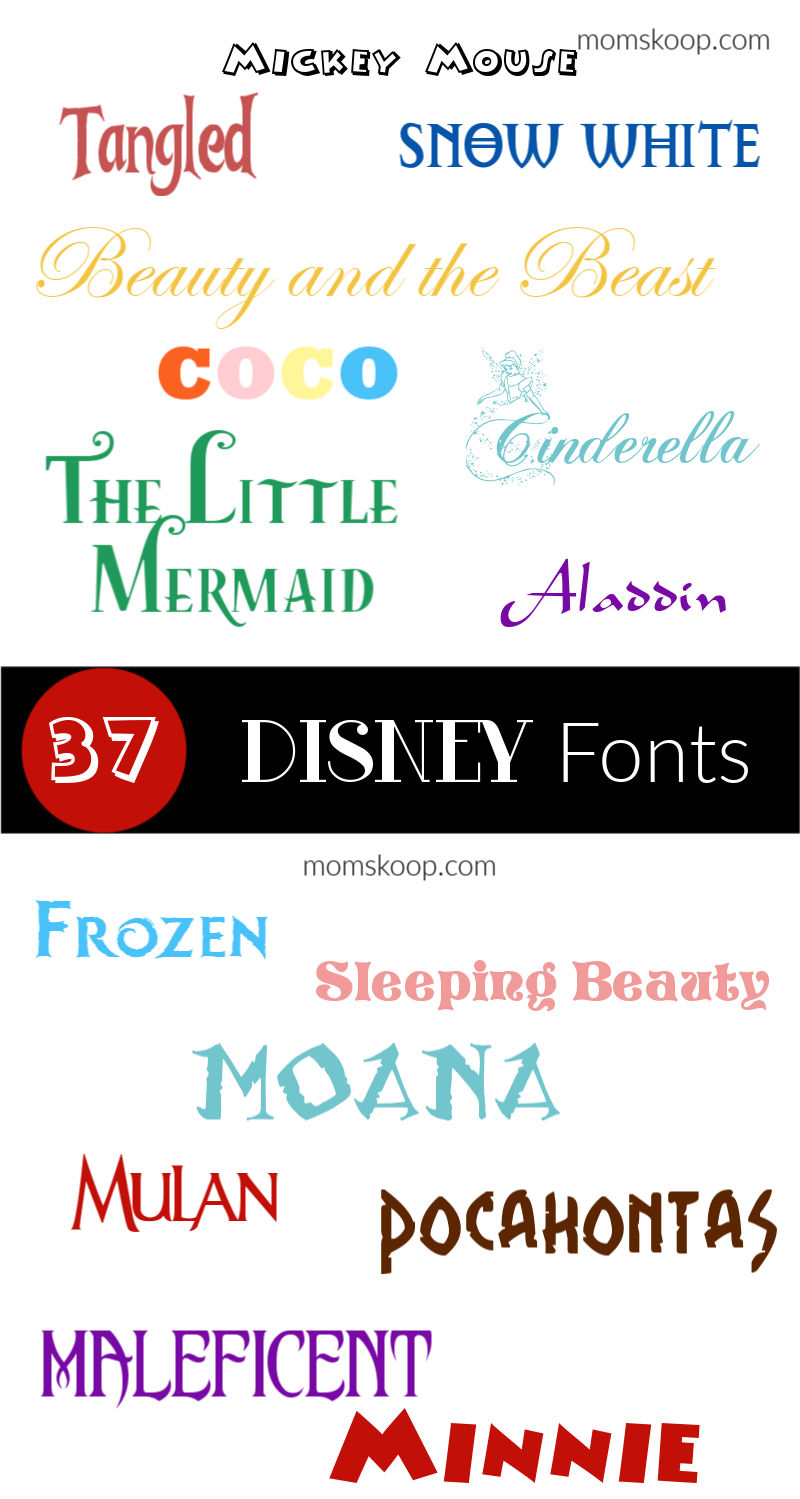 Free Disney Fonts for You to Use for Your Personal Projects
One of the great things about Disney is that their brand appeals to everyone. Whether you are 1 or 99, you probably have some type of a wonderful Disney memory.
I think for me, it's as a child watching the Walt Disney movies on Sunday nights with my family. You know back before cable and electronics? We would make popcorn and watch the movie of the week. As I'm typing this, one movie just popped into my mind and that is "The Apple Dumpling Gang". Have you seen that movie before? If not, you must. It's truly a classic!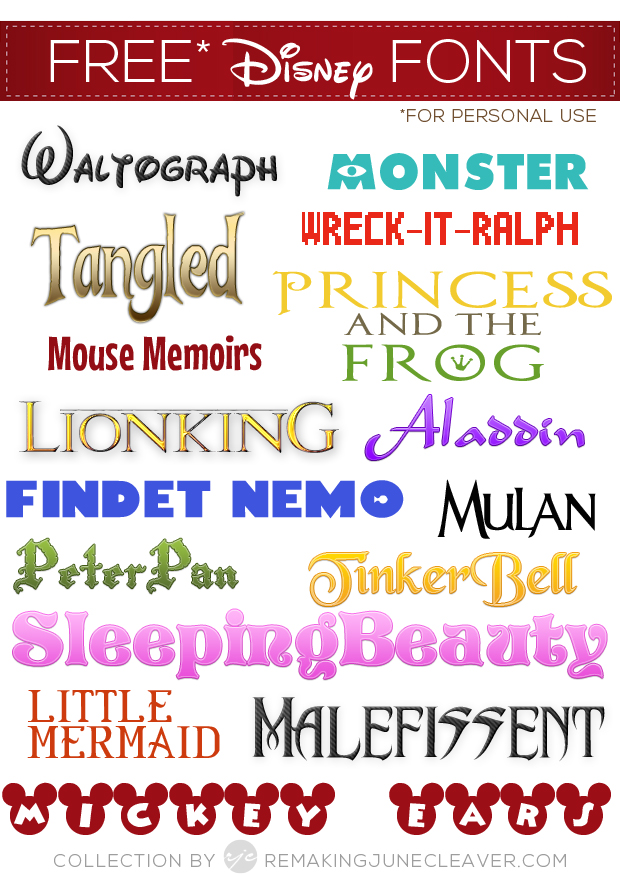 Even though this post was originally posted in 2013 on our original site Remaking June Cleaver, we have updated this post to include current fonts and links and to also remove the links that no longer work.
We've curated this Disney font collection so that you will have all of the fonts you need for your next creative Disney project.
**Disney fonts are for personal use only - commercial use is not allowed.
Walt Disney World Souvenirs
DIY Autograph Book
Disney Fund Bank
Themed Birthday Parties
Cupcake Toppers
Cupcake Wrappers
Decorations
Thank You Cards
Birthday Party Invitations
Party Labels
Water Bottle Labels
Party Banners
Printables
Free Disney Fonts Collection
*To download the font, click on the name of the font OR click on the image of the font.
Ever Wondered How to Install Cricut Fonts?
How to Use Installed Fonts in Cricut
More Free Downloads
Wreck-it-Ralph (Sonic Advance)
For info on installing and using fonts, check out our resource titled, "Installing Fonts".
ADDITIONAL MOMSKOOP FREE FONT ARTICLES:
Important Note: Due to copyright, Disney fonts are for personal use only - commercial use is not allowed.
DISCLAIMER: MomSkoop did not create the fonts featured above. We simply assembled them together for this post. Once you click on the font link, you will be directed to the site where the font was found. You will need to contact the actual owner of the font for their individual license agreement BEFORE USING. As of the updated date of this post, these free Disney fonts are available at the link we linked to. Please let us know if you find one that is invalid.