Post contains Amazon Affiliate links. As an Amazon Associate I earn from qualifying purchases. Please refer to our disclosure policy for more information.
What better way to welcome one of your favorite times of year than with spring projects using these 20 free Spring Fonts!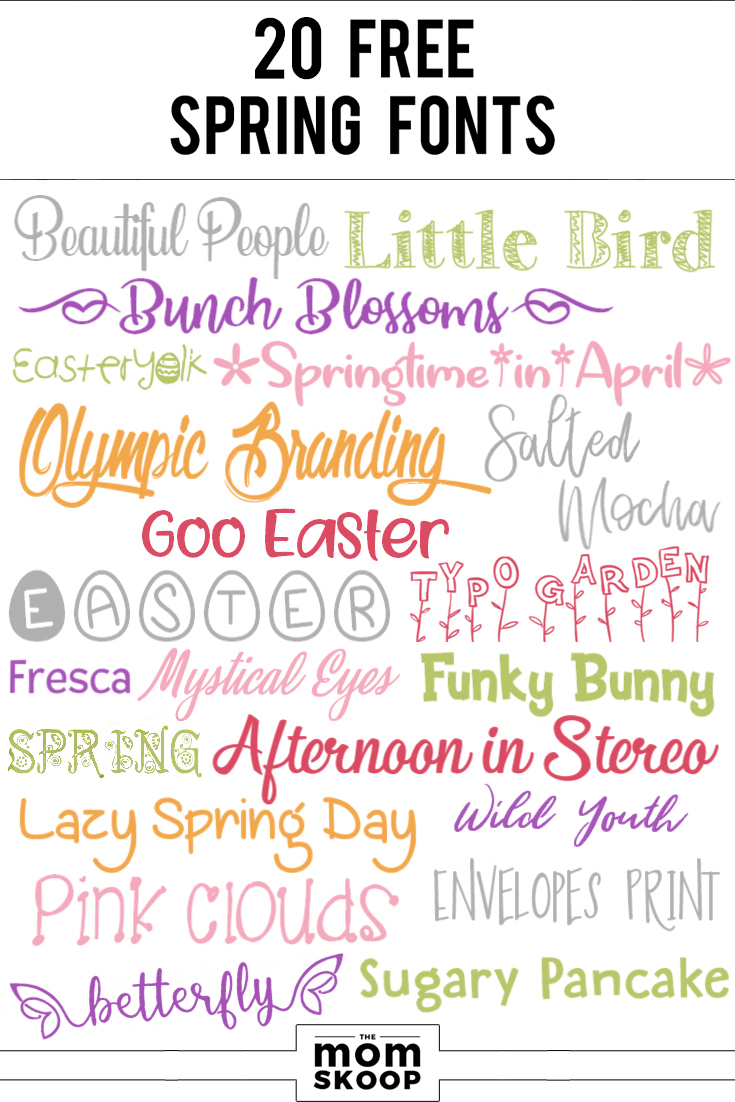 If you are thinking of bunnies and birdies, daisies and daffodils - then you've got spring fever for sure!
"Spring is nature's way of saying, 'Let's Party!'"
— Robin Williams
With warmer weather and bright sunshine, you may be searching for something fun to do with the children (or just alone). These free fonts are a great addition to home spring craft ideas like making your own printable spring coloring pages, cute Spring signs or even writing your very own letter to the Easter Bunny!
No matter where your creativity may take you, these free spring fonts are sure to help you capture that warm and fresh spring happiness in your own projects and printables.
If you are looking for additional fonts, make sure to head over to our font page!
Follow these links to download each font:
Olympic Branding
Easter (eggs)
Don't forget to grab some craft and project supplies!
---
DISCLAIMER: These fonts are available for free personal use as of the publishing date of this article. Commercial use is not allowed. Please check license info on each font's download page for current information before using.
Need help? Click HERE for info on installing and using fonts for Windows and Mac. Unfortunately, we are not able to give individual help on using fonts.
---
More Free Font Collections on MomSkoop: Free Cursive Fonts / Free Cute Fonts / Free Summertime Fonts