Post contains affiliate links. Purchases made through links provide us with a small commission. As an Amazon Associate I earn from qualifying purchases. Please refer to our disclosure policy for more information.
We have put together a comprehensive post on not only all of our pasta dishes, but on How to Cook Pasta. Pasta is one of those dishes that is very versatile. With the vast varieties of different types of pasta, proteins, and toppings, the combinations are endless. Make sure to bookmark this post as we will be updating it as we continue to add more recipes.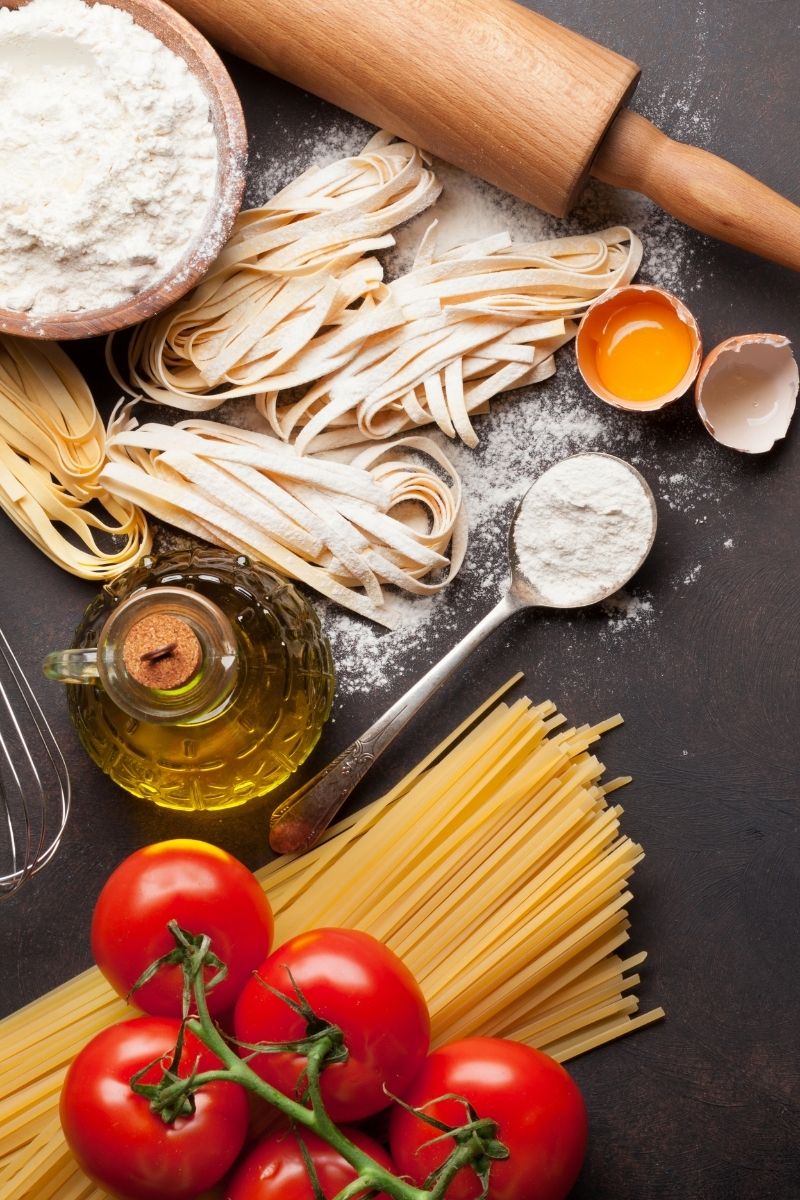 How to Cook Pasta - Is there a Wrong Way?
As many seasoned cooks know, you have to learn how to properly boil water when you first start cooking. I know someone of you just said, what? Yeah, right. But, in all honesty, you do.
How many times have you put water in a pot, turned on the burner, and walked away because you got distracted? I know that life happens, and we all get sidetracked, but, when it comes to cooking; especially pasta, you have to be attentive and watch it. There is a very fine line when making it to where it's al-dente and to where it's too done.
That's why I say that you have to properly know how to boil water. Because if you can properly boil water, then you know that you have to be paying attention when you are making dinner, especially pasta.
But before we start learning how to correctly cook pasta, let's talk first about the history of this delicious dish.
Who Invented Pasta?
Contrary to popular belief. Pasta didn't originate in Italy. It actually is believed to have come from China. And was brought to Italy by Marco Polo sometime in the 13th century.
Who Eats the Most Pasta in the World?
The Italians! Per capita, according to Food Business News, they eat over 1.4 million TONS!
What Type of Food is It?
Pasta is made from water, eggs, and wheat. Then it is formed into a variety of different shapes and sizes of noodles and then cooked.
Is It a Noodle?
Yes, they are one in the same.
What Pasta is Healthy?
If you are looking for pasta that is a bit more on the healthier side, look for the ones that are whole wheat or whole grain.
Which is the Most Popular Variety?
Hands down, spaghetti.
How Many Types are There?
There are believed to be over 600 different shapes of pasta.
What are the Three Most Popular Pasta Dishes?
Spaghetti, Penne, and Tortellini.
What is the Smallest One?
Pastina and its name literally means "little pasta".
What Meat Goes with Pasta?
Really all kinds do! Ground beef, sausage, chicken, and shrimp.
How to Boil Pasta
There are a just a few key steps involved in correctly boiling pasta:
Choose the correct pot - you want to make sure the pot is big enough for the noodles.
Add your water - make sure you will have enough to cover the pasta you will be making.
Salt the water - you want the water to taste like salt water.
Bring the water to a rolling boil.
Add the pasta.
Set the timer - remember al dente.
Drain - BUT KEEP SOME OF THE PASTA WATER.
Add some of the pasta water back in, add your sauce, and serve.
How Do You Know When Pasta is al dente?
You want your noodles to be just where they are tender yet have a bit of crunch. You don't want them too soggy.
How Much Do You Cook per Person?
2 ounces of dry pasta per person.
How Many Minutes do you Cook Pasta?
Normally 6 to 8 minutes. Refer to the package directions and start checking it a few minutes before the time on the package says it's done.
Do you Measure Pasta Dry or Cooked?
Dried. That way once it's cooked, you will have the measurement you need for your recipe.
Do you Boil Water before Adding Pasta?
Yes. You want it to be at a rolling boil before adding the pasta.
Should you Add Salt to Pasta Water?
YES! Always add salt to the water! You need to add at least 1 ½ tablespoons of salt for every of pasta according to Food52.
Should you Break It?
No. If you are making spaghetti, since you need to be able to wrap it around your fork, you are not supposed to break the pasta.
Do You Rinse Pasta for Macaroni Salad?
Yes! You want the cooking process to stop.
Recipes with Cellentani Pasta
Bacon Ranch Pasta Salad Recipe
This Easy Bacon Ranch Pasta Salad with bacon, tomatoes, cheese, ranch seasoning, and cellentani pasta is easy to make, full of flavor and will be a hit at your next picnic or family get together.
Check out this recipe
Cold Pasta Salad Recipes
Old Fashioned Macaroni Salad
Our Old Fashioned Macaroni Salad is easy to make and simply delicious. All Summer picnics and Barbeques require a Classic Macaroni Salad. The great thing about making pasta salad is that you can use whatever your favorite pasta is and you can switch out different ingredients to fit your family's taste.
Check out this recipe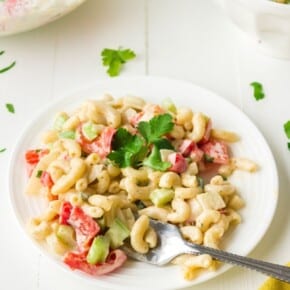 Easy Pasta Dishes
Homemade Tuna Noodle Casserole with Potato Chips
Tuna Noodle Casserole is one of those classic pasta dishes that is just comfort in a bowl. It's a dish that many of us grew up having for dinner, that's not only an easy dish to make, but it's also a hearty dish that's even better the next day for lunch. If you are looking for an easy weeknight dinner recipe, this recipe is definitely one to bookmark.
Check out this recipe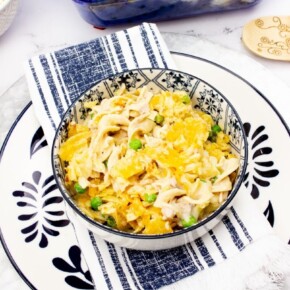 Easy Pasta Skillet with Meatballs
Pasta Skillet with Meatballs is a quick and easy meal that will be ready in 30 minutes. All you need are the ingredients, a pan, and your stovetop! This dish will satisfy those pasta cravings without feeling like you're eating just carbs for dinner. You can serve it as an entrée or add a salad to make it into a full meal.
Check out this recipe