Printable Christmas Door Hangers for Kids
this post may contain affiliate links
Tis the season… for adorable Printable Christmas Door Hangers for Kids! These three Christmas door hangers are great for letting kids show just how excited they are for the coming holidays.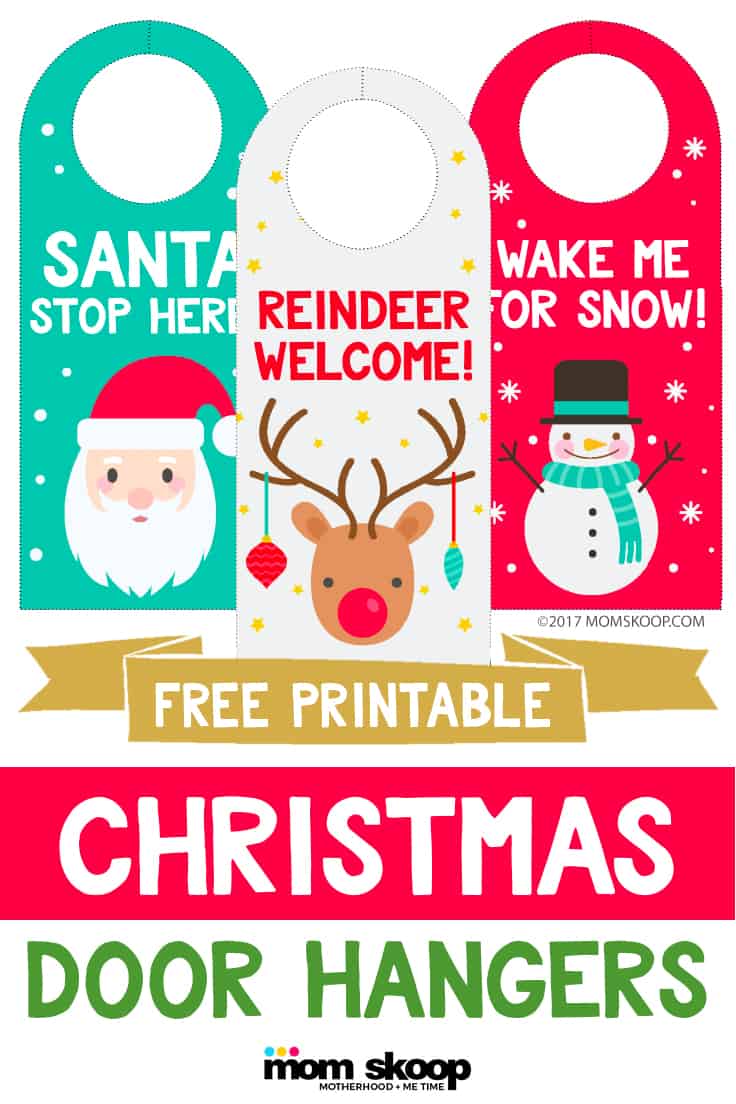 Free Printable Christmas Door Hangers for Kids
Included in this printable (single sheet) are three distinct Christmas and winter ideas:
Santa Stop Here – Make sure Santa and his delivery know exactly where to drop gifts for good girls and boys.
Reindeer Welcome – Don't forget Santa's loyal companions and work partners! Leave this on the front door or close by a plate of carrots for them to munch on.
Wake Me For Snow – Who wants to build a snowman? Kids can let you know if they want to snuggle in on their days home – or if they would rather get up and out into the cold fun!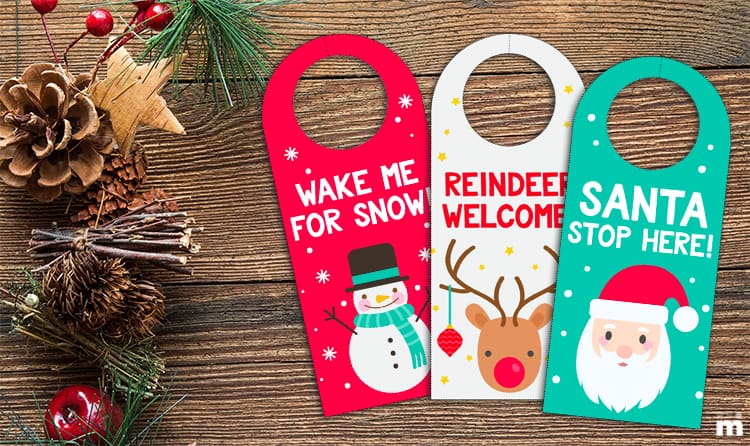 Grab your copy of our Printable Christmas Door Hangers for Kids below – the link will take you to a Dropbox file. Don't worry, you don't need an account to download!
DOWNLOAD CHRISTMAS DOOR HANGERS FOR KIDS
Supplies You May Need
Have everything you need to print your Christmas Door Hangers? There's plenty of time to make sure!
Tips for Home Printing Success
Use High-Quality Paper — The best thing you can do when printing crafts and other items at home is to use the right, high quality paper. For invitations, tags, and door hangers you wany heavy weight matte cardstock (like shown above).
Match Image and Paper Size — pay attention to the size of the printable you'd like copies of. Some are created for 8.5×11″ while other creators may provide 3×5, etc.
Print at "Best" setting — Unless your ink is on its last few drips and you're trying to conserve it, always print on the "best" setting to make sure colors and text shows up well on your final print.
Tags :
christmas
Christmas Printables
door hangers
free printables
printables