Post contains Amazon Affiliate links. As an Amazon Associate I earn from qualifying purchases. Please refer to our disclosure policy for more information.
What's even cuter than your favorite Disney character? The adorable Tsum Tsum version, of course! I'm sure you know a collector who just can't get enough of these adorable Tsum Tsum games and Tsum Tsum Disney characters (maybe it's you!)
Tsum Tsum Gifts
Here are some Tsum Tsum Gifts guaranteed to brighten any Disney fan's day.
What Is a Tsum Tsum Character?
They are Japanese collectible stuffed toys that are inspired by Disney characters. The name was inspired by the Japanese verb, "tsumu" which means, "to stack".
When Were These First Released?
In 2013 in Japan. Then in 2014, Disney began selling them in the US.
How many Characters Are There?
There are over 200!
What is the Rarest Tsum Tsum?
Limited Edition Kingdom Hearts
SteamBoat Willie Set
Fantasia Sorcerer Set
Disney Store Japan 15th Anniversary Set
XL Dumbo
XL Sorcerer Mickey
Disney Tsum Tsum Subscription
Mary Poppins Set
Tsum Tsum Character List
New Tsums
Here is a list of some new ones coming out this year.
Princess Special!
Cinderella
Tiana
Belle
Mulan
Bridge Rapunzel
Merida
Enchanted Aurora
Ariel
Snow White
Jasmine
Pocahontas
Moana
To find the complete updated list of all of the Tsum Tsum Characters, head over to Disney Tsum Tsum Fandom and check out their complete list.
Must Have Gifts
1. Disney Tsum Tsum Mickey Portable Play Case
With this case, you will be able to display and collect your favorite characters!
The case holds over 45 figures! AND this gift includes one exclusive Tsum Tsum character.
2. Tsum Tsum Board Game
I haven't been able to find any of the board games in stock, however, when I do, I will update the post. If you know of any, please leave a comment below.
3. Nintendo Switch Disney Tsum Tsum Festival
If you have a Nintendo Switch fan at home who loves these characters, then this would be a great stocking stuffer!
4. Tsum Tsum Mickey and Minnie
This stackable Mickey and Minnie is just too cute!
These 8″ tin containers come in different designs – perfect for holding school supplies, electronics cords, or even cosmetics while you travel.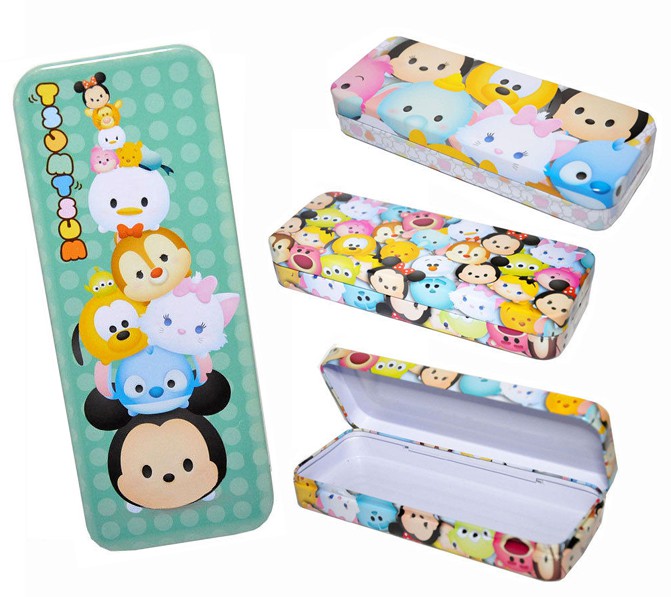 6. Tsum Tsum Lip Smacker Lipgloss Duo Sets
Moisturizing, Soothing, Soft Shine and Flavor! Two classic Disney characters come in each pack – collect them all!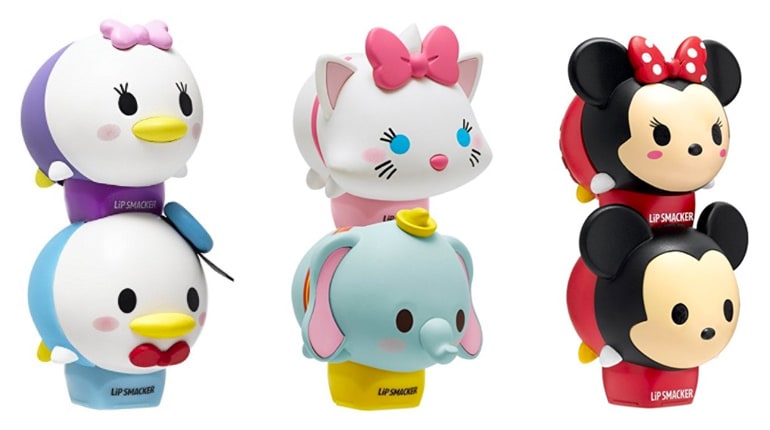 These stickers will make a great gift and stocking stuffer!
8. Tsum Tsum Line Up! Jigsaw Puzzle
This limited puzzle features your Tsum Tsum favorites in 1000 pieces.
If you are looking for additional Disney themed merchandise, then make sure to check out Kigurumi. They have the most adorable, licensed character onesies for adults for the Disney fan in your life! 
Happy Tsum Tsum shopping!