SPONSORED - This post was created in partnership with the brand mentioned below.
Ball Park Beef Patties are a new option in the precooked meat section at your local store. Back in 2012, Kenda had the opportunity to try these through BzzAgent with her family to see how they tasted. Ball Park Flame Grilled Beef Patties promise you can "Give your guy the delicious, hot-off-the-grill taste" ...without the grill. Ball Park ® has been long known as the maker of an all beef franks that 'plump' when you cook them. I've had them - I can't deny how good they are. But what about a hamburger; can they deliver the same, tasty results?
Jump to:
According to the back of the bag,
"[...] New Ball Park Beef Patties are made with 100% beef and available in three flavors: Beef, Beef & Cheese, and Beef & Onion.."
Sounds good. But I was a little dubious about the 'hot off the grill taste'.
My husband is a BBQ master (his words, not mine - but he's pretty darn good) so he was eager to try Ball Park patties. That is, until he saw the word "microwave" on the directions. I might as well have said 'they're covered in fluorescent slime' - it would have gotten a better reaction. I asked him to just take a look and gave him the never-know-until-you-try pep talk as I opened the bag.
Before I could even say, "Well that's not so bad..." he had left the kitchen. It was just me...and the burger. I'm not quite as picky as Mr. is, but I still wasn't crazy about the idea of microwaving it. I like to use the microwave for popcorn, etc. I'm not so crazy about cooking meals in it because meat tends to come out 'not right'. The back of the bag instructed me to see their website for other cooking methods. The patties are fully cooked already so I decided I could just wing it and pulled out my skillet. They're ready in minutes - so I can agree with the fact that it's faster than firing up the grill and cooking from raw. I was also pleased with how little grease there was after I set them on the rack.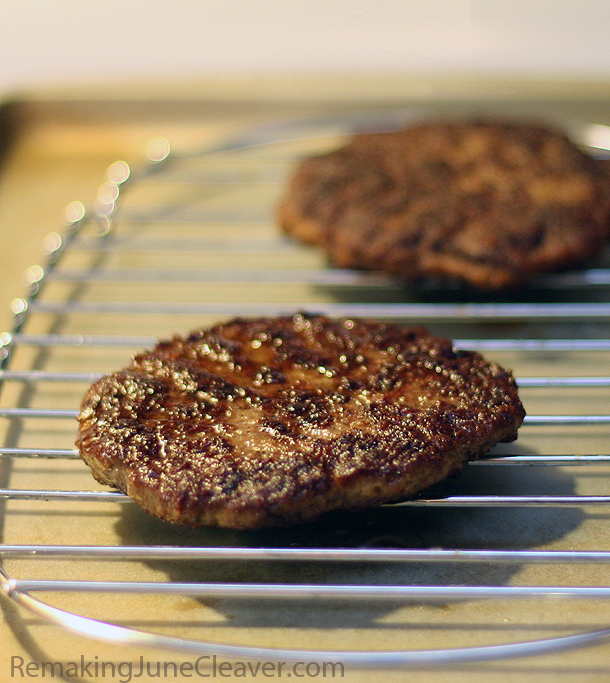 They definitely looked like a grilled burger. They had that nice grilled smell as well. Taste wise, they are not as good as fresh grilled burgers, of course. But I'd have to say they are the best precooked patties I've tried lately. They have a natural, grilled flavor, they aren't greasy when cooked on the stove or in the broiler, and they don't shrink in size. One thing working in their favor is that they are 100% beef and only 2% of the ingredients are flavorings and oils.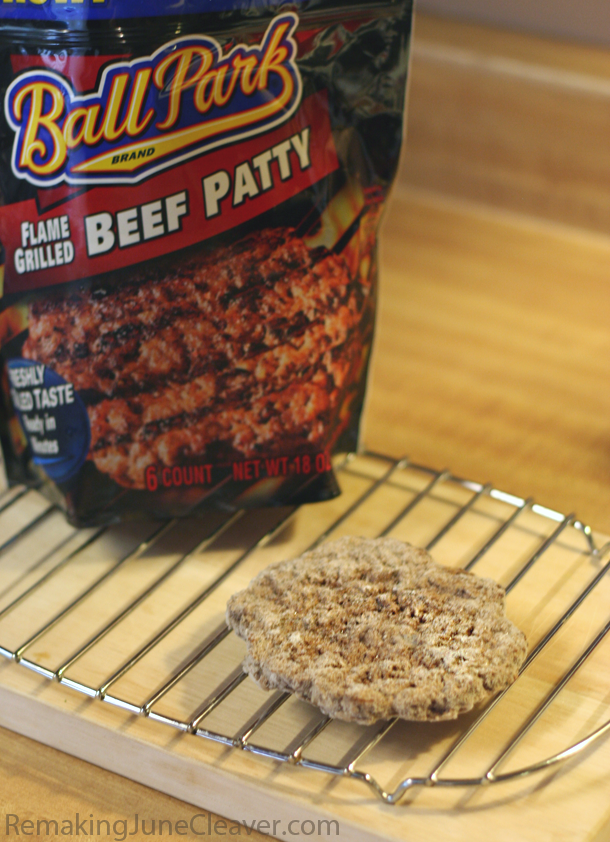 Are They Good?
Unfortunately, my conclusion is that I wouldn't purchase these again. Obviously, it's going to be more expensive than buying fresh meat and making your own patties. I also don't like that they use corn syrup and they contain 440 mg of sodium - compared to around 150 in the same amount of fresh ground beef. The taste is good. The appearance is attractive. But I think I'll keep my home-made burgers.