Post contains Amazon Affiliate links. As an Amazon Associate I earn from qualifying purchases. Please refer to our disclosure policy for more information.
Hot Italian Subs stuffed full of savory meat and cheese that has been melted in the oven is a quick and tasty meal idea that everyone will love. That is why our Italian Sub is actually the perfect sandwich for your party! Our sub sandwich is packed full of ham, salami and pepperoni and provolone cheese!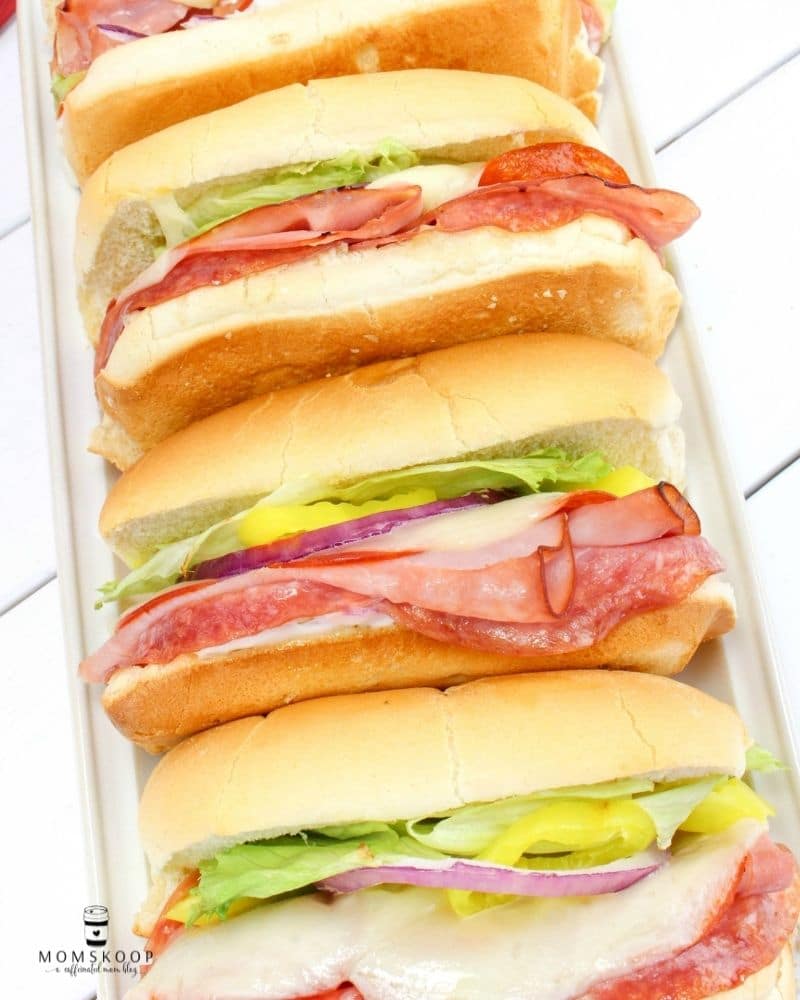 How to Make Hot Italian Subs
If you are looking for more tasty sandwich inspiration, make sure you check out our post on 10 Gourmet Sandwiches! Are soups a part of your game day recipe plan? Then our Firehouse Chili will definitely hit the spot.
Have guests coming that prefer the taste of White Chicken Chili? We've got you covered! If you are looking to kick your appetizers up a notch, then our Jalapeno Popper Cheese Dip will be sure to please!
Here's Why This Recipe Works
This recipe works because it's:
Easy to Make
Hearty
Versatile
Expert Tips, Ingredient List and Suggestions for Recipe Success
You will find a complete list of the ingredients needed to make this recipe in the printable card below, however, here are a few key tips and suggestions to make this recipe a success.
Mayo – you can use either mayo or mayonnaise. And you can use regular or light. It's totally up to you.
Cheese – if your family prefers swiss instead of provolone, that is fine and you can change that up as well.
Meats – you if aren't a fan of the meats that are mention, you can totally change it around.
Cover the baking dish with foil so everything stays nice and warm in the oven and so that the sides don't get too brown.
Do I Have to Make it Hot? 
No. You can forego the heating in the oven. Just enjoy it cold. It's still a terrific sub sandwich.
What's On This?
Normally you will find a lot of cheese and meat such as salami, pepperoni, and ham. And you will find onions, banana peppers, and of course you can't forget the Italian seasoning and mayo!
Can These Be Made Ahead of Time?
Yes, you can prep them a few hours before you need them. Just put them into the fridge after you make them and then before you are ready to serve them, pop them in the oven.
Step by Step Directions
Step 1: Preheat oven to 350 degrees
Step 2: Assemble the ingredients.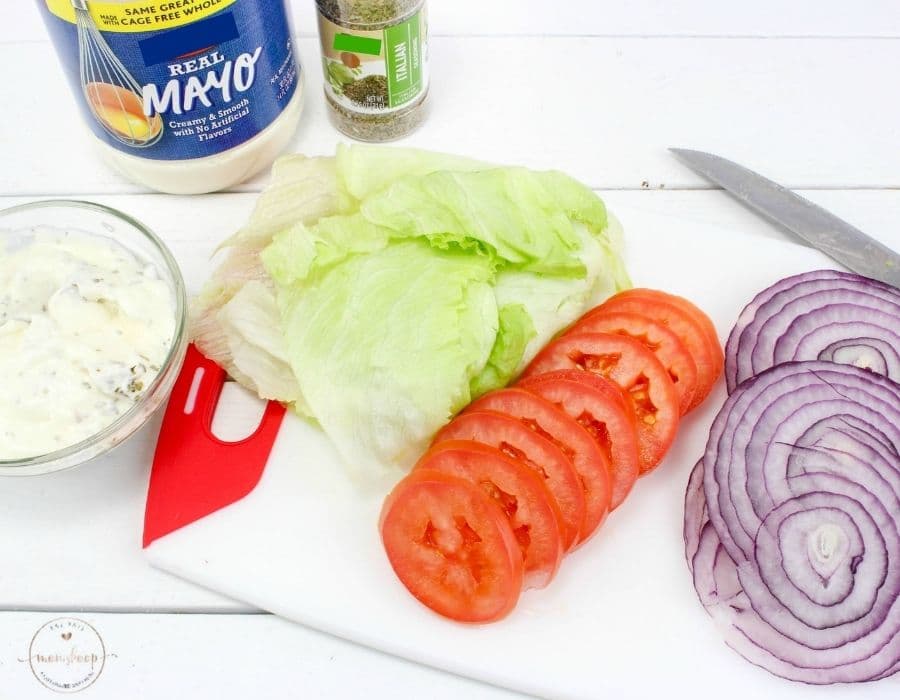 Step 3: Dress the sandwiches.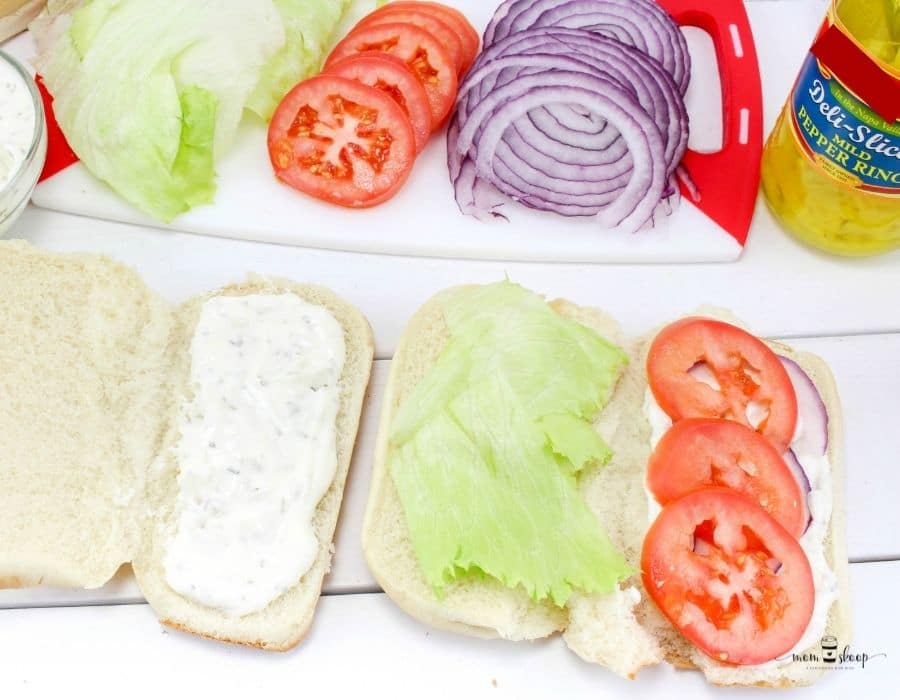 Step 4: Assemble the sub sandwiches.
Step 5: Place into the oven safe baking dish and heat until the cheese is hot and melted.
Serve these mouth watering Hot Italian Subs right away!
Recipe FAQ
What are Italian sandwiches called?
These sub style sandwiches are called by a variety of names such as Hoagies, Grinders, Po'Boys, Dagwoods, Torpedos, Heros, Submarines, or Italian Sandwiches.
Related Recipes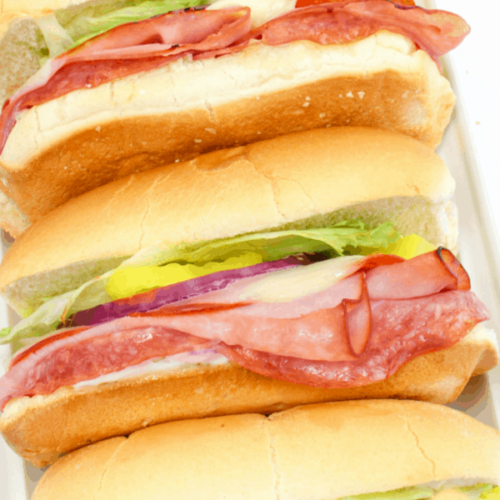 HOW TO MAKE AMAZINGLY GOOD HOT ITALIAN SUBS
Hot Italian Subs stuffed full of savory meat and cheese that has been melted in the oven is a quick and tasty meal idea that everyone will love. 
Ingredients
– 8 Count pkg. Mini Sub Buns

– 9 oz. pkg. Sliced Ham

– 9 oz. pkg. Sliced Salami

– 1 pkg. Pepperoni

– Ultra-Thin Provolone Cheese

– 1 cup Mayonnaise

– 2 tsp. Italian Seasoning

– 1 Red Onion

sliced thin in rings

– 3 Tomatoes

sliced thin

– 1 Jar Mild Pepper Rings

– Lettuce
Instructions
Preheat oven to 350 degrees

Mix the Italian seasoning into the mayonnaise and prep the onions, tomatoes and lettuce

Generously spread some of the mayo mixture onto the bottom slice of the hoagie bun and then layer on about 3 tomato slices, 3 pieces of onion, and some lettuce.

Next, layer on the delicious meats! For our subs, I added 2 slices of ham, salami and a few pepperonis.

Of course no Italian Sub is complete without cheese! I folded 2 pieces of provolone cheese in half and put those on top of the meats. To finish off this yummy sandwich, I added a few pepper rings as well.

Once the sandwiches were assembled, I put 4 subs in each baking dish with the openings facing up and pressed tightly against each other.

Put in the oven for about 10 – 15 minutes or until the cheese is melted and the buns are lightly toasted.


Serve these mouth watering Hot Italian Subs right away!




Nutrition
Serving:
1
g
Calories:
423
kcal
Carbohydrates:
13
g
Protein:
17
g
Fat:
34
g
Saturated Fat:
8
g
Polyunsaturated Fat:
25
g
Cholesterol:
69
mg
Sodium:
1172
mg
Fiber:
1
g
Sugar:
3
g