Post contains Amazon Affiliate links. As an Amazon Associate I earn from qualifying purchases. Please refer to our disclosure policy for more information.
Sometimes in life we all need a little pick me up during the day. If your little one or your spouse packs their lunch, these little notes are a great mood booster! Our Free Printable Lunchbox Love Notes will give them that much needed smile when they open up their lunchbox.
LUNCHBOX LOVE NOTES
Valentine's Day is coming soon. I'm sure we're all picking out valentine cards for our children to give out at school. But what about giving some TO our kids?
I try to do notes by hand, and usually succeed. But, some mornings are just hectic so I like to make printable lunchbox love notes I can have waiting. I can sign an extra "I love you" or "you rock!" and leave in their lunch as a surprise.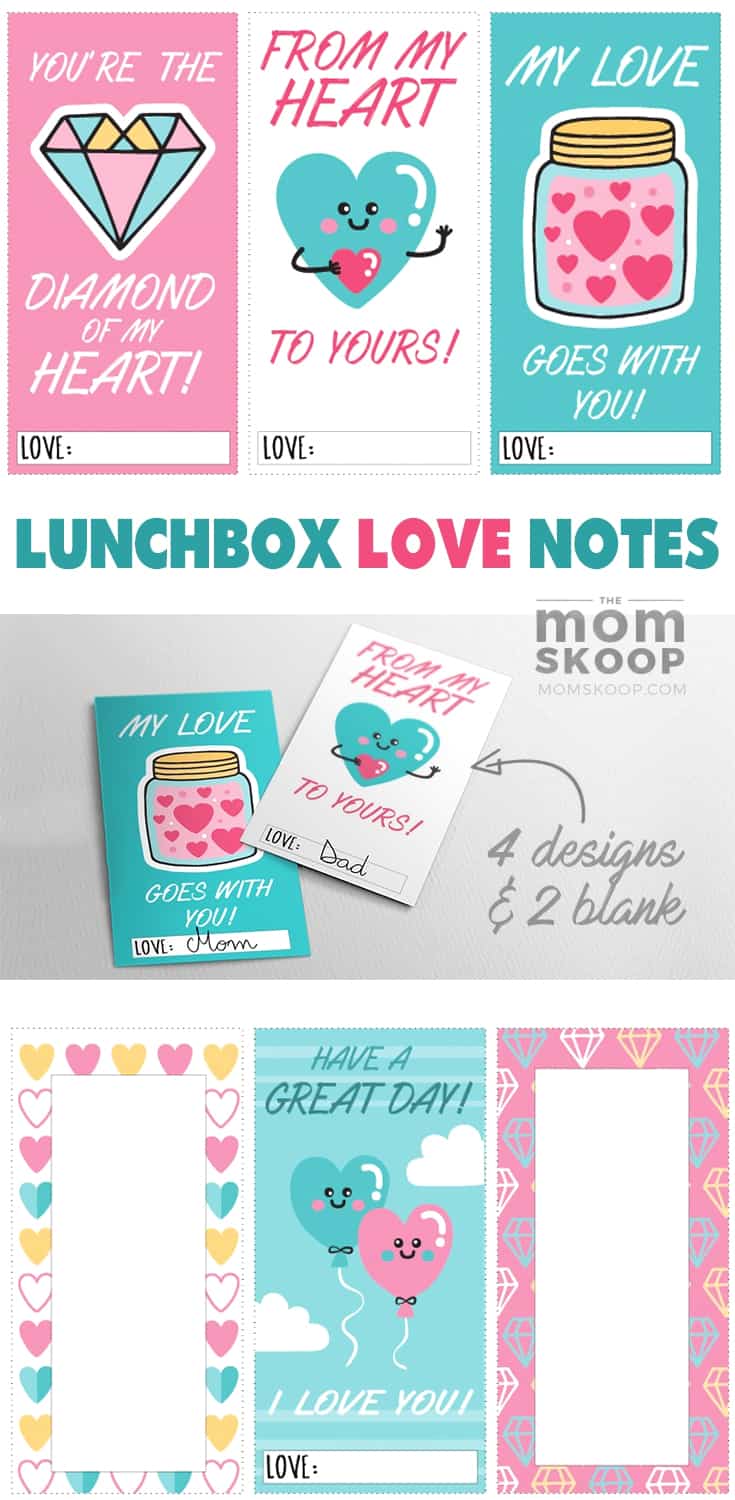 FREE PRINTABLE
LUNCHBOX LOVE NOTES
My kids love notes of all kinds. They have their own sticky note pads, so I find little drawings left randomly around the house. My youngest also spends time drawing full pictures of the people in our family so she can gift them when they come to visit. The only thing she likes better than giving notes, is getting some herself.
I know I'm not the only parent in a hurry before 8 a.m. so I thought I'd share some free printable lunchbox love notes for you to use. Give them once in a while, or make Valentine's Week extra special.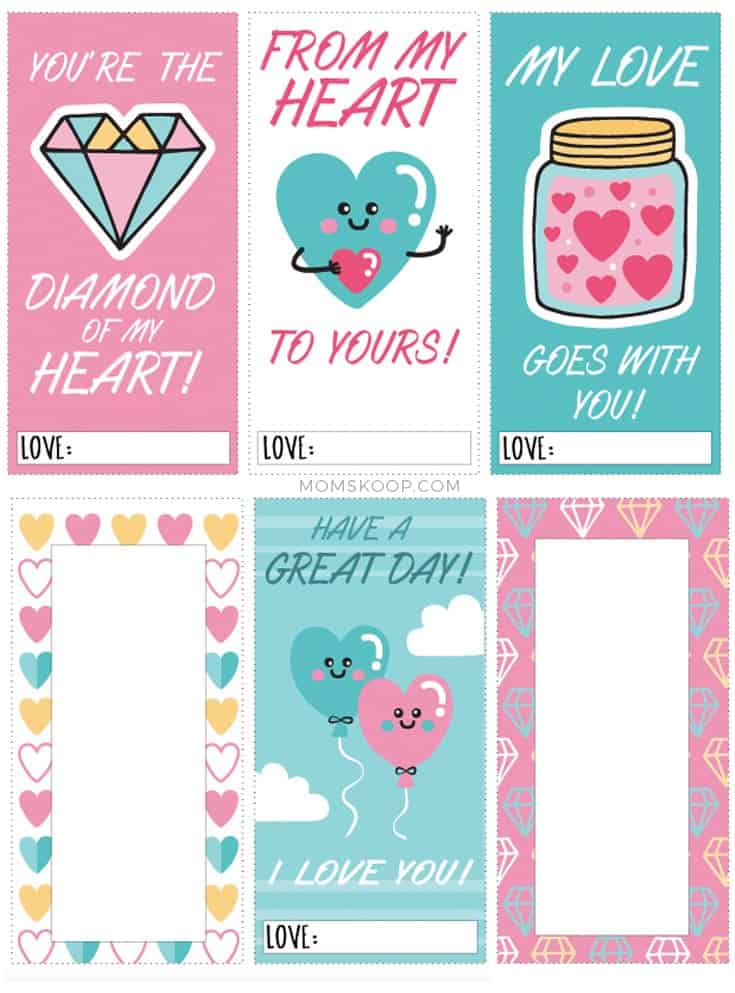 Page Includes: 4 Designs + 2 Blank to write your own, custom notes.
I made these extra cute, pink, and blue specifically for Valentine's Day coming up, but you can use them all year long. And, not just for lunches. You can leave notes: on bed pillows, in the bathroom next to the toothbrushes, hide them in the toy box, or just hand one to your child and say "You look like you could use some surprise love!" No matter how goofy YOU think it might be, your son, daughter, and even your significant other will love it.
DOWNLOAD THE LUNCHBOX LOVE NOTES
---
Looking for more printable valentine's day cards?
I also created a set of printable robot valentine cards - you can check those out HERE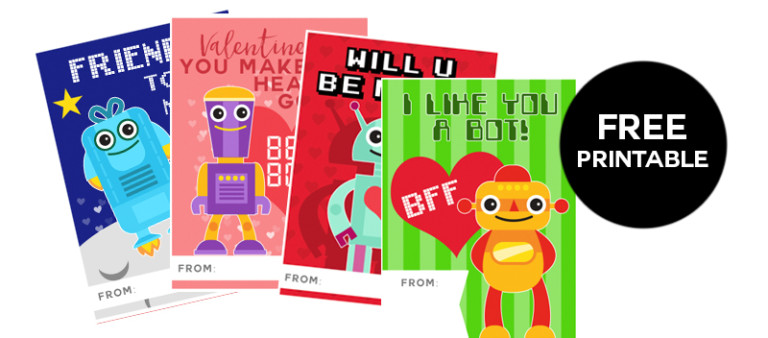 ---
Mom Skoop recommends: Neenah Astrobrights Premium Color Card Stock for excellent printing results.
Do you make special little love reminders for your kids? Visit us on Facebook & tell us your favorite ideas!