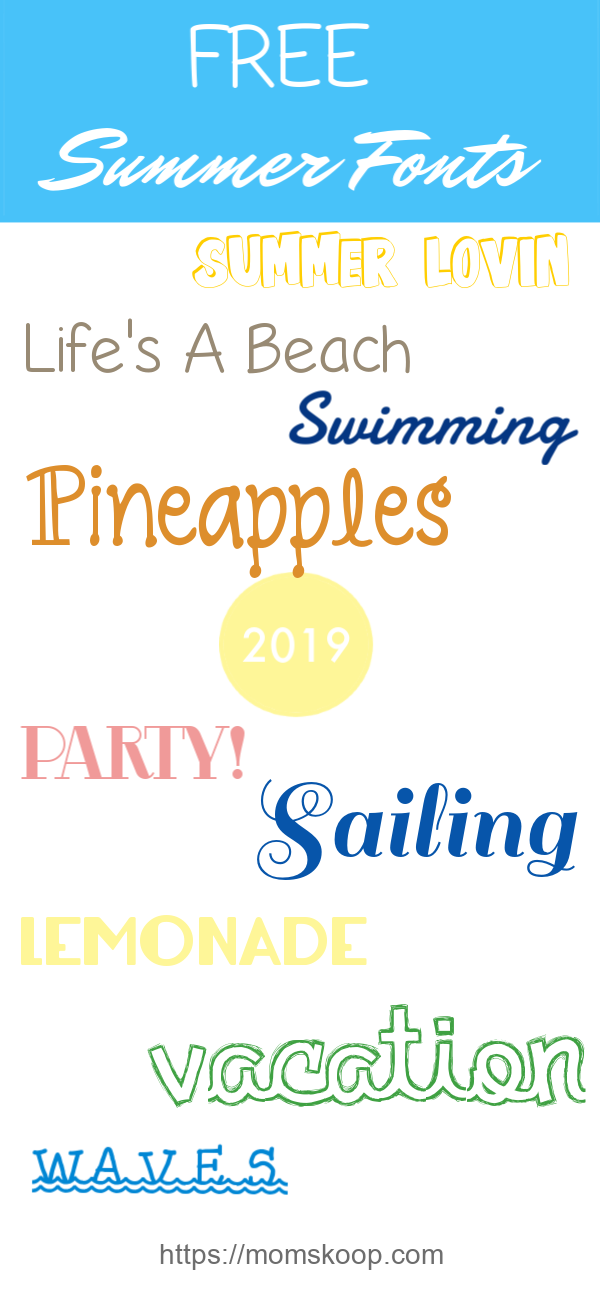 * indicates a font available for PERSONAL USE ONLY.
To use fonts: click the link of the font you want to be taken to the download page. Download the font. Open the downloaded file on your computer. Double click the individual font file to open the install window. Click the 'Install' button at the top left of the window. Your font will now show up in any program you have that uses fonts. Enjoy and share!
SUMMERTIME LOVIN * – https://www.dafont.com/summertime-lovin.font
LIFE'S A BEACH * – http://www.fontspace.com/bythebutterfly/lifes-a-beach
PINEAPPLE DELIGHT * – http://www.1001fonts.com/pineapple-delight-font.html
RIOT SQUAD – http://www.dafont.com/riotsquad.font
LEMON DROP * – http://www.dafont.com/lemondrop.font
CLEMENTINE SKETCH – http://www.dafont.com/clementine-sketch.font
DISCLAIMER: MomSkoop did not create the fonts featured above. We simply assembled them together for this post. Once you click on the font link, you will be directed to the site where the font was found. You will need to contact the actual owner of the font for their individual license agreement BEFORE USING. As of the updated date of this post, these free Disney fonts are available at the link we linked to. Please let us know if you find one that is invalid.