Post contains affiliate links. Purchases made through links provide us with a small commission. As an Amazon Associate I earn from qualifying purchases. Please refer to our disclosure policy for more information.
Our garlic flatbread recipe is an easy flatbread recipe that is full of robust garlic flavor and cheese! This is a simple recipe that goes together quickly.
One of my favorite things about making flatbread is that there is no limit to the amount of different toppings you can enjoy it with AND it works great for breakfast, lunch and dinner!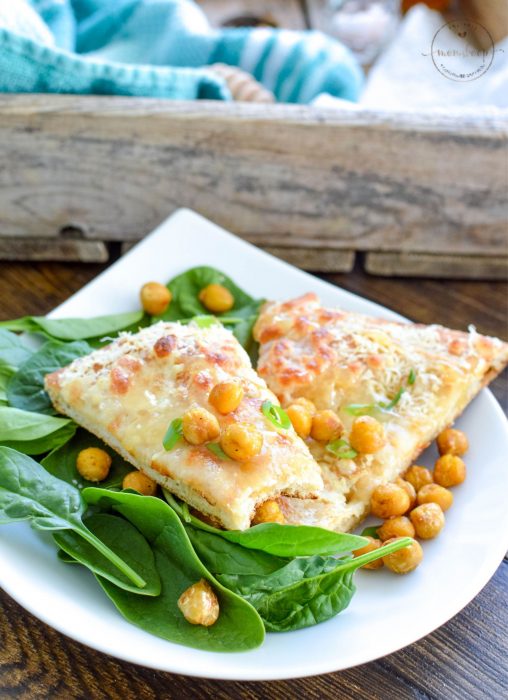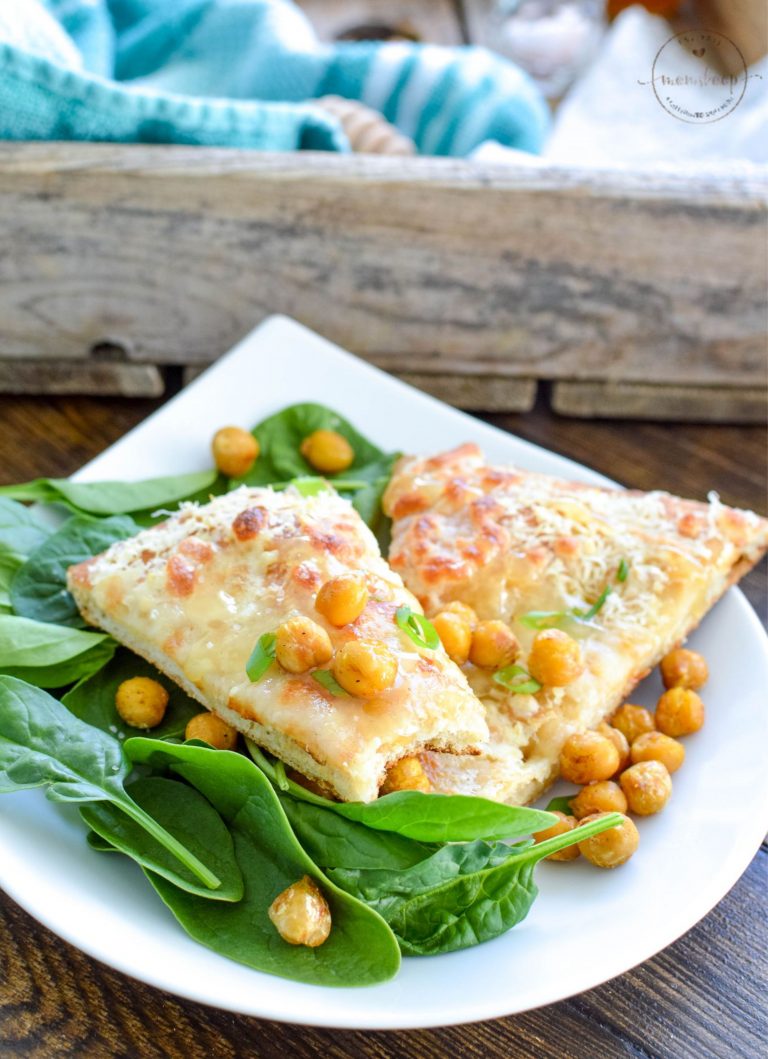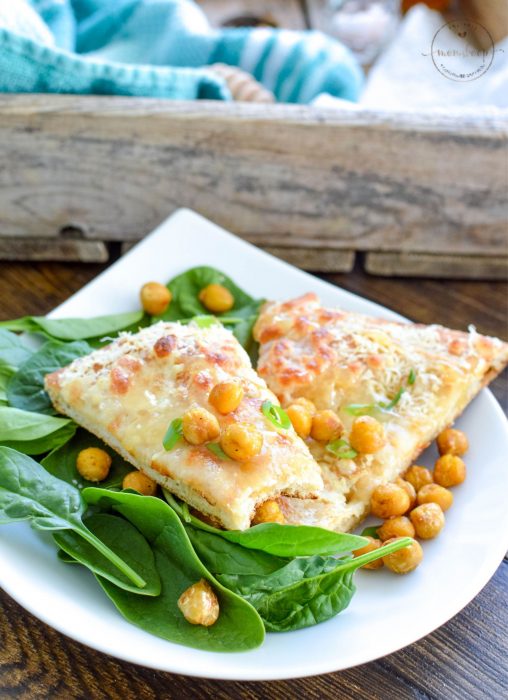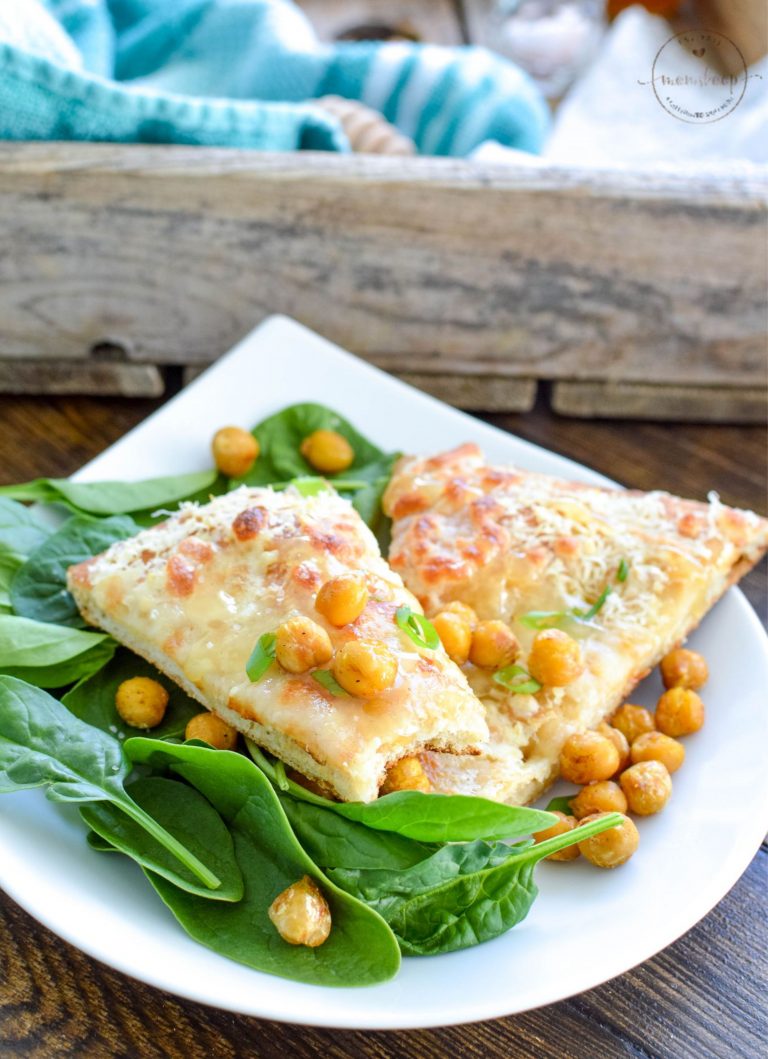 Next up in our Summer Tray Series is our quick flatbread recipe. The focus of our Summer Tray Series was creating recipes that could be served on a tray and taken outside to the deck or patio and even enjoyed inside. The goal of putting together meals on a tray is that taking the time to create a fun and unique vibe to a meal can make a simple and inexpensive meal into an extravagant meal.
Let's be honest, meals shouldn't be boring. With just adding a few pieces to your table, you can create a totally new dining experience.
HOW TO CREATE A SUMMER TRAY
Check out clearance sections in the stores, thrift sales. estate sales, garage sales, and your local marketplace ads for unique trays and glasses. Another great source of finding unique pieces are at your parents and grandparents homes! Sometimes they might have pieces they have stored away that wouldn't mind passing on to someone else to enjoy!
WHAT INGREDIENTS ARE NEEDED TO MAKE THIS GARLIC FLATBREAD?
Dough, garlic, cheese, olive oil, and additional toppings like spinach, honey and onions.
HOW DO YOU EAT FLATBREAD?
You can eat it totally plain, you can make it into pizza by adding sauce, cheese, and your favorite toppings. Hummus and flatbread go together nicely (which I highly recommend). You can also enjoy it at breakfast. Just add your eggs, meats and cheese to the top.
WHAT OTHER SUMMER TRAYS HAVE YOU MADE?
Our first installment of our Summer Tray Series was our Puff Pastry Quiche. Quiche is great to begin with, but when you use puff pastry as a crust, that takes it to a whole other level!
Another one that I will be putting up soon is our Strawberry Butter Summer Tray. Our recipe for strawberry butter has been a reader favorite for quite a while so recently I served it on a tray with my tea set. It was a great way to enjoy a little afternoon treat!
Ready to make the Easy Garlic Flatbread Recipe?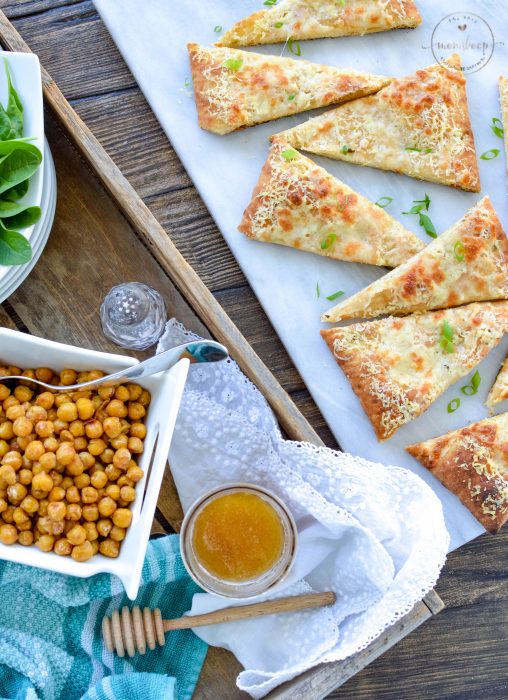 Easy Garlic Flatbread Recipe - Summer Tray Series Part 2!
Our garlic flatbread recipe is an easy flatbread recipe that is full of robust garlic flavor and cheese! This is a simple recipe that goes together quickly.
Ingredients
2-3 tablespoons of minced garlic
½ to 1 cup of your favorite finely grated Italian cheese, we used Pecorino cheese
Drizzle of olive or avocado oil
Sprinkle of quality salt
Premade Crust or Homemade dough or Pizza dough
Instructions
Preheat the oven to 425. If you are using a grill, preheat it to medium high.
While you are waiting on the oven to preheat, spread the garlic across your crust in an even layer, I find my hand works best to spread it.
Then sprinkle the cheese on top and drizzle on some olive oil then dust with salt.
If you cooked this on the grill, cook for about 5 minutes or according to the package instructions on your premade crust.
If you put the bread into the oven, cook for approximately 10 to 14 minutes until it's bubbly and golden brown.
Notes
We enjoyed this garlic flatbread topped with toasted chickpeas, a drizzle of honey and green onions. This is lovely both warm and chilled. 
Optional toppings you can put on top are: Pan toasted chickpeas dusted with a shawarma spice , raw honey, salt and fresh cracked pepper, spinach, or green onions.
For this recipe, we used a pre-made ready crust made by Brooklyn Bred
Nutrition Information:
Yield:

6
Serving Size:

1
Amount Per Serving:
Calories:

310
Total Fat:

20g
Saturated Fat:

9g
Trans Fat:

0g
Unsaturated Fat:

10g
Cholesterol:

25mg
Sodium:

476mg
Carbohydrates:

24g
Fiber:

1g
Sugar:

0g
Protein:

8g