Post contains affiliate links. Purchases made through links provide us with a small commission. As an Amazon Associate I earn from qualifying purchases. Please refer to our disclosure policy for more information.
SPONSORED - This post was created in partnership with the brand mentioned below.
The holidays are right around the corner and there's no better time than now to start thinking about your holiday gift list! Whether you are looking for the perfect gift for your little ones, your significant other, your parents, your fur child, or even your child's teacher or bus driver, we have something for everyone!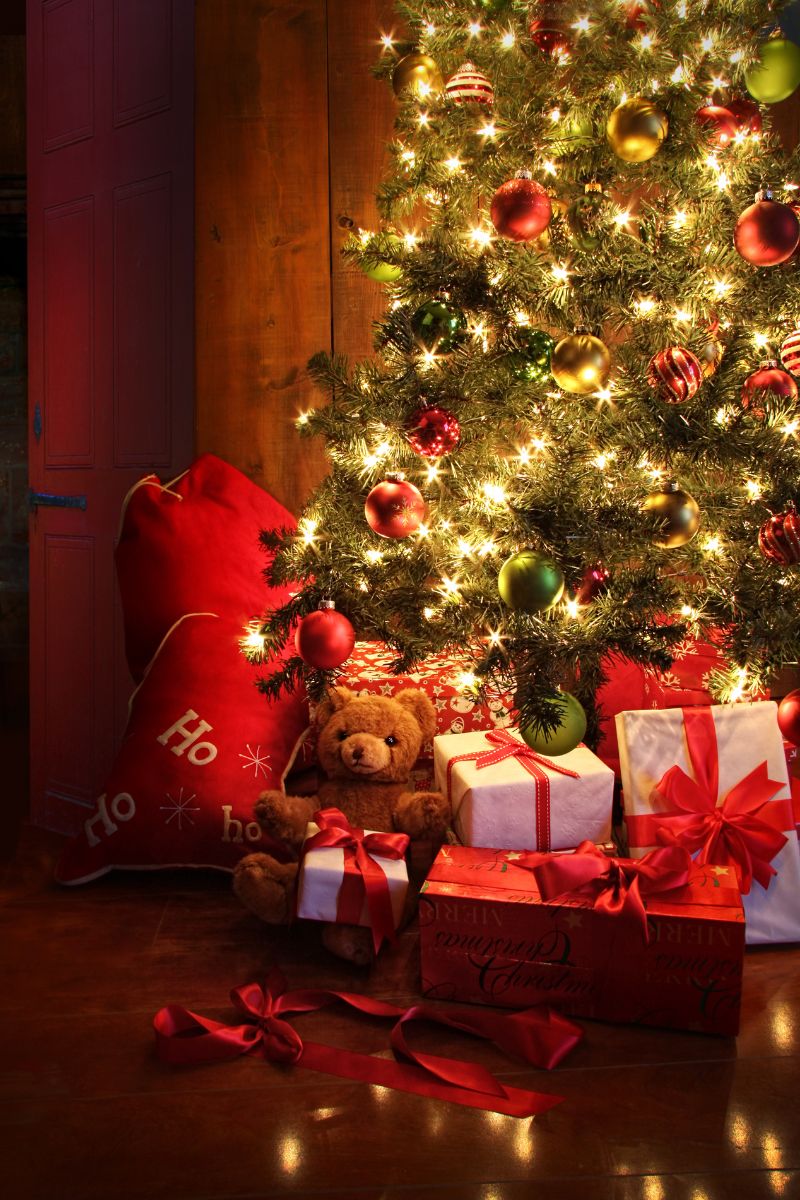 Jump to:
When I was younger, one of my favorite things was waiting for the big Sears Wish Book to arrive in the mail! There was nothing like spending a few hours going through each page and dreaming of what you might find under the tree. Now thanks to the internet those holiday catalogs are mainly a thing of the past, however, we still get a few different catalogs from Amazon and Walmart that our kids love looking through.
While how we discover the newest and hottest must have gift ideas, I think we can all agree, there's nothing like wondering what gifts we will find awaiting us under the tree.
Gift Ideas for the Guys
If you have a guy in your life, then you know how hard they are to buy for. If they are anything like my husband, he gets what he wants himself so it's exactly what he wants. Sure, he loves silly socks and anything the kids make for him, but when it comes to bigger gifts, he's never had a problem with either getting what he wanted, or he'll give me some ideas and I will pick the gifts up.
We've put together a fun guide of some gift suggestions that any man on your list would love.
If you aren't familiar with Solo Stove, then take a few minutes to check out their site. Whether the guys in your life love to grill, sit outside by the fire, or love to go camping, you will definitely find something on the site they would love.
We have the Pi Oven, the Bonfire, and a Mesa, which we love. I highly recommend a heat deflector though if you get a Bonfire. That way the heat is deflected towards your heat so even your legs are nice and toasty.
Stocking Stuffers
I know you may have just said what? Ice cream as a stocking stuffer? I don't know about that. Trust me when I say you MUST! If you have ice cream fans on your gift list, then an ice cream delivery, delivered right to their front door, is a must and it's a gift that make them smile every time they enjoy a delicious bite.
We have had ice cream delivered from eCreamery before and it's so creamy and it comes in a variety of flavors.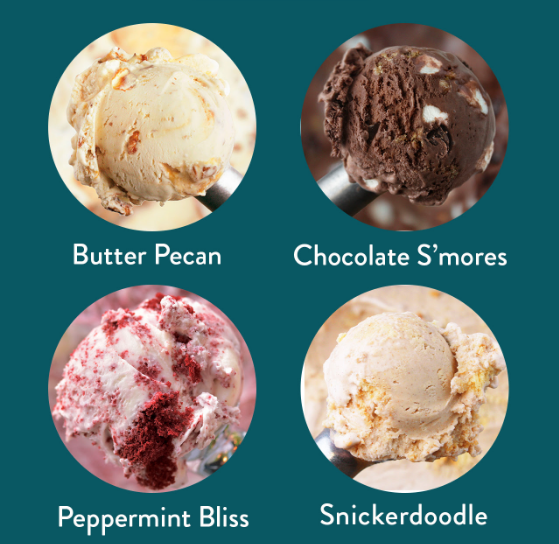 This is one of those trends that looks like it will still be around for a while. If you have a teen or even a friend on your list who loves these tumblers, then perhaps consider adding to their collection.
Of course, there is still the debate of which tumblers are better. So, if you have a team Yeti fan, then definitely pick up one of these tumblers for them.
Do you like wearing sleep masks but find your current one isn't quite making the grade? Can you see light through it? Does it put pressure on your eyes? If so, then this is a mask to check out.
We have personally put this mask to the test and it's a definite winner.
Disney Collection - Bicycle Playing Cards
If you have someone on your list is who is not only a fan of playing cards, but is also the ultimate Disney fan, then you must pick up a deck or two of these cards for them!
There are four decks to choose from and this gift will work for all ages!
If you are looking for socks that actually fit and work with whatever shoes you are wearing, then you gotta check out this brand.
I've had the opportunity to work with them throughout the last year and I am a fan. Finally, a sock brand that understands what we need in a pair of socks.
Their newest items are the Sheec ComFits socks. These are Day-to-Night, High-Tech Performance Socks.
Skippy ® P.B. Bites
There is nothing better than gifting your family's favorite snacks during the holidays. Imagine a stocking filled with your favorite snacks! I would absolutely love that!
If you are a fan of Skippy ® and Girl Scout Cookies ™ then this is a snack you gotta try! Imagine indulging in your favorite snack or the person on your gift list noshing on this delicious snack while watching their favorite movie!
These Skippy ® P.B. Bites come in three flavors: Coconut Caramel, Chocolate Peanut Butter and Adventurefuls ™ .
Believe me when I say, this is one gift that they definitely won't be regifting!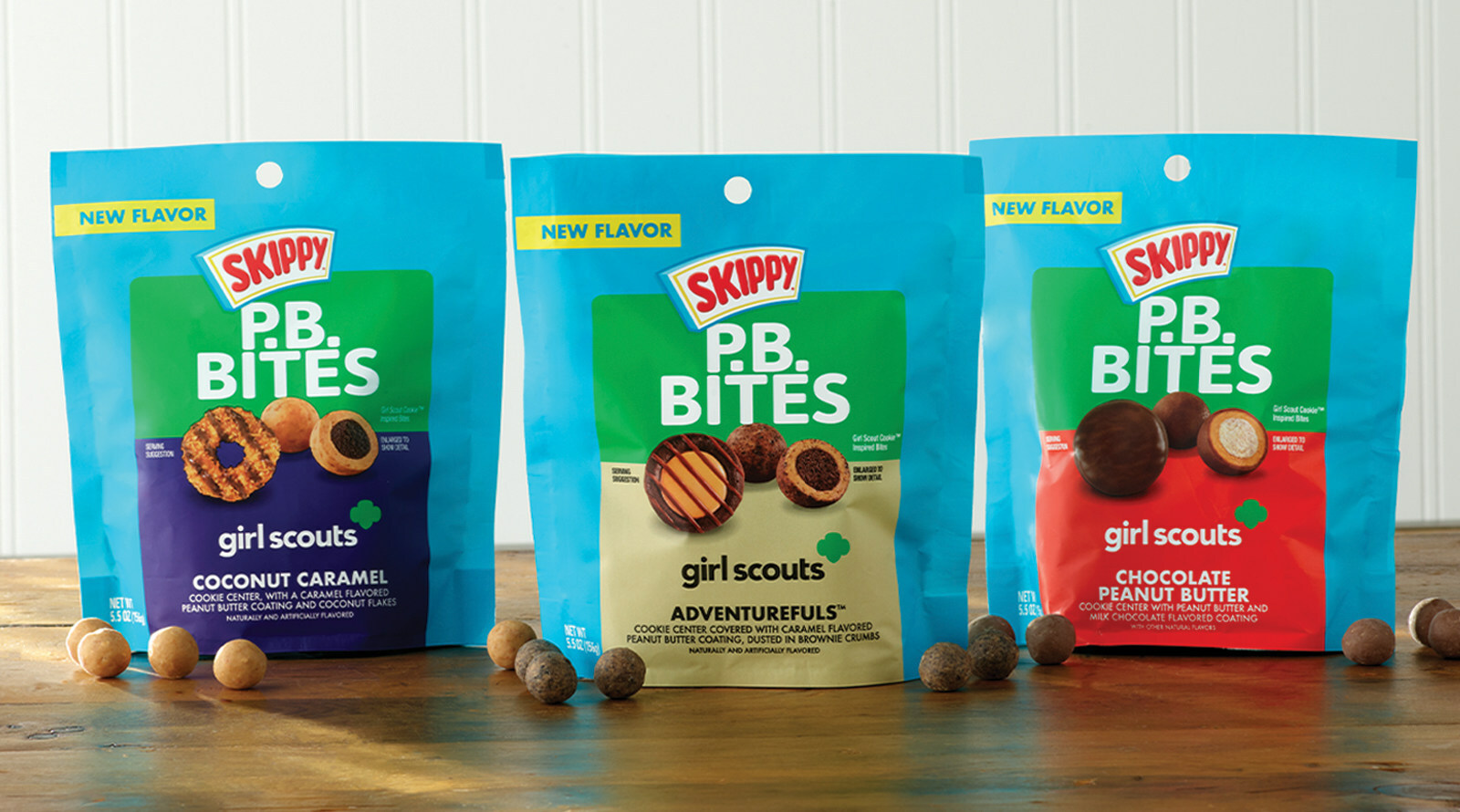 Top Gift Ideas for Kids
I know this is a really broad area for many of us as really the top gifts will depend on the ages of our kids and what they like to play with, however, I will narrow down some specific areas that will cover the biggest range of kiddos.
Gamers
In our family, the new Nintendo Super Mario Wonders game for the Switch is a must! We pre-ordered it for our youngest and she absolutely loves it. So, if you have a Mario fan, this is one to go ahead and buy so you have it.
Furby Fans
If you have a little Furby fan, or you were a Furby fan and can't wait to introduce this little furry toy to your kids, then this will be the Christmas to do so!
Baby Gifts Everyone Will Love
If you have a new grandbaby or have been invited to a baby shower, then you need to take a look at the quality and designs over at Feltman Brothers.
They have such a fantastic variety of gift ideas that I know you will find something for that special little one on your list.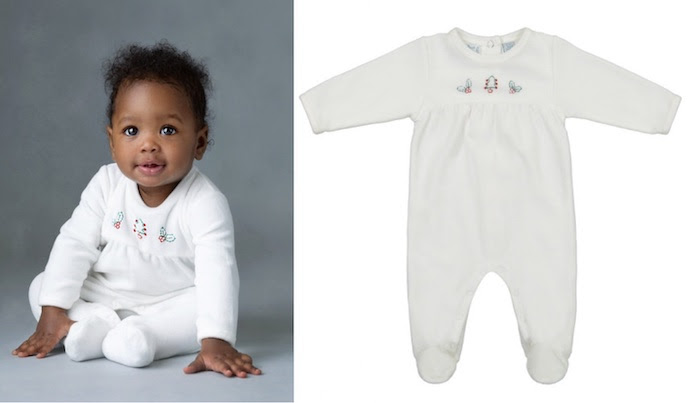 Advent Calendars
Who doesn't love receiving an advent calendar? Back in the day, they were pretty basic with just a piece of chocolate or a little mini ornament. Now you can get anything from alcohol, pet treats, makeup, and toys; just to name a few.
Damn, Man 12 Days of Winter Wonder - Savory Meat Sticks and Nut Medley
Now this is an advent calendar that anyone on your list that loves savory and crunchy snacks will love!
This is such a great idea that you might want to pick up one for yourself too. Can you imagine the anticipation during those 12 days? Would you be able to actually take your time going through it? Or would you want to eat it all on the same day?
Bonne Maman 2023 Limited Edition Advent Calendar, 23 Mini Spreads and 1 Honey
Now if you have someone on your list who isn't a fan or nuts or meat sticks, then how about an advent calendar full of mini Bonne Maman spreads?
This calendar contains 23 mini spreads and one honey spread. Imagine all of the delicious spreads they will be able to enjoy during breakfast or lunch!
Teacher Gift Ideas
Even though there are countless gifts that you can buy for your child's teacher or the teacher in your life, there are a few things that every teacher will absolutely love!
Teaching is a Work of Heart Sticker Book
If your favorite teacher loves using their planner, then this sticker collection is for you! It's full of fun stickers that any teacher will love.
Teach, Love, and Inspire Notebooks
This notebook set is a must have for any teacher. And what makes this set even better is that it will fit nicely in their teaching bag.
Every teacher, para, or school staff member needs a roomy bag that is full of pockets, fashionable, and will also hold their laptop. I received one of these bags as a gift from my family and I absolutely love it!
Carhartt Legacy East West Tote
I also decided to buy a black tote bag, so I had both a blue and a black bag. Can I just say I absolutely love this bag?! It's sturdy, has great straps, and it holds so much! And its extra durable which makes it even better. It also has over 1300 5-star reviews on Amazon so I figured it would be a great bag.
Cafe Grumpy's Mug + Coffee Combo
Normally I would say the last thing the teacher in your life needs is another mug, however, this is such a fun set that I know they will love it. This set has everything a teacher needs to start off their day! You will a wonderful bag of coffee that will help provide them with a little pep to start off the day, a fun and useable tote that they can either keep in their car or use in the classroom, and of course the Grumpy face mug.
This gift idea is not only a gift idea for the teacher in your life, but even for a special someone in your life.
The Squared Paper Co has a large selection of planners and journals that were made for those who have ADHD.
For the Planner Lover
If you have someone on your gift list that loves to use a planner, then this planner sticker book is for them! There are 2,650 stickers in this little book that will not only help organize your life but inspire as well.
Gifts for the Breast Cancer Warrior
If you have someone in your life who is currently going through a journey with breast cancer, then this section is for you. I have watched several people I know go through it and even though I really can't help them through the treatments and procedures, I love creating a little gift basket for them with a few small little things that hopefully can provide a bit of comfort to them.
I normally will add a cozy throw if I know they will be having chemo treatments. I also add a journal and a pen if I know they like to journal. Some other things are hand lotion, moisturizing lip balm, and maybe a prayer cross if I know they have a strong belief in their faith. Those are very basic things, but they are things that I have seen those warriors I know use and that they appreciated the most.
BeeSpa's Total Body is a great gift set to include in your basket. The Hand + Foot cream is ultra-hydrating, and the body cream feels like silk.
For Busy Families
If you have adult children who have families of their own, then this is a gift for them that the whole family will love. As parents, the last thing we want to do seven nights a week is to figure out what we are making for dinner. That's why Soul Food Starters is such a great idea! These are pre-proportioned seasoning mixes, have easy instructions, and they are a meal hack that any parent will love AND actually use.
Gifts for the Book Lover
If you have a book lover in your life, then you know many of them love the classics. Whether it be Little Women, Pride and Prejudice, or a great collection of works by Edgar Allan Poe. Regardless of what they love to read, I have a couple of classic stories that I think belong in every family library.
When you are parent, there is no better way to spend time with your kids than reading a book together. Even when they are older, it's still a great way to unplug, relax, and still spend time together.
The Wonderful Wizard of Oz in 20 Minutes a Day
This is a fantastic book! The fact you can spend literally 20 minutes a day, reading this book together, is such a great idea! Definitions are in the margins and there are questions at the end of each chapter. They have more than just this title so if this one really isn't your thing, there are other titles to choose from.
The Illustrated Edgar Allan Poe - 20 essential poems
If you are a fan of Edgar Allan Poe's works, then this book is for you. There are also key notes in the margins to help you get more out of this story. This is really a classic must have for any library or kid's library.