My Bucket List for South Padre Island Texas
Growing up in a small town, I would spend hours, especially during the Summer, dreaming of traveling. I made the decision then of creating a goal to visit all 50 states!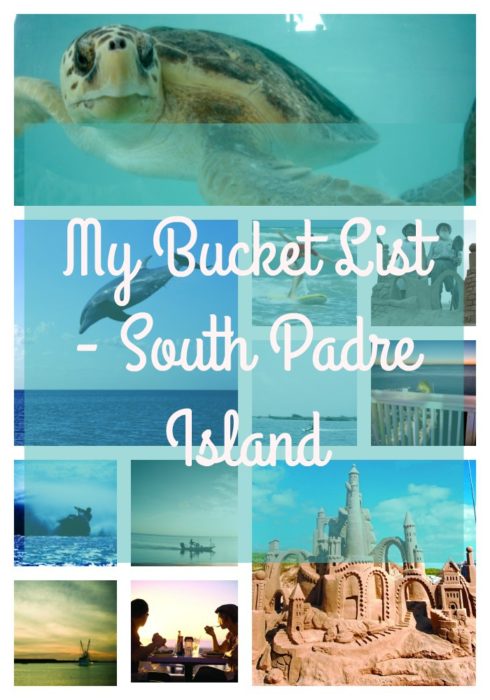 One of the states that I have yet to visit is Texas. To me, with everything Texas has to offer, a week wouldn't even begin to touch the surface of what that great state offers its residents and visitors.
One place in Texas that is on the top of my Texas Bucket List is South Padre Island! I have heard so many wonderful things about the Island!
I'm a sucker for white sandy beaches, crystal blue waters, noshing on amazing local foods, immersing myself in the local culture!
One of the neat features that this island can boast is that the only way you can reach the island, that is if you are driving, is that you have to drive along the two mile Queen Isabella Causeway which connects the mainland and the island.
Some of the neat things about the island are:
Can visit year round
Average temp is 74 degrees
25 miles north of Mexico
34 miles long
Same latitude as Fort Lauderdale Florida
South Padre Island also has won the following awards:
Best affordable US vacation according to US News & World Report
Best family beach vacation also according to US News & World Report
One of the World's Top 30 beaches according to Conde Nast Traveler
A Top 10 US beach by Men's Fitness and Women's Day Magazine
A Top 25 US beach by Trip Advisor
The island is also home to an abundance of wildlife!
300 species of migratory birds stop there during their Fall/Spring migrations
Home to 600 different fish species
South Padre Island is home to sea turtles, including Kemp's Ridley, which is the world's most endangered sea turtle.
One of the facilities you can visit while you are there is Sea Turtle Inc which offers tours, educational programs and presentations. They are also a non-profit organization that rescues and protects marine turtles. The U.S. Fish & Wildlife Service works along with Sea Turtle Inc by patrolling the beaches to look for protect the nesting turtles. They also provide medical care and rehabilitative care for injured turtles.
South Padre Island is also a native year-round habitat to bottlenose dolphins!! There are dolphin viewing tours that are available on the island.
The Dolphin Research and Sea Life Nature Center offers exhibits that educate visitors about the marine life, that is in abundance in the area. The center has interactive exhibits that allow children to examine starfish, sea urchins and other sea creatures.
Some of the attractions on South Padre Island are:
Schlitterbahn Beach Waterpark
Fishing
Sea Life Nature Center
Of course no vacation is complete unless you eat like a local! We always make it a point to eat where the locals do when we travel.
Some of the hottest restaurants on the island are:
Smokey Tails BBQ
Cook your own Catch! Local restauants prepare your fresh catch or on Queen Isabella State Fishing Pier, BBQ pits are available if you want to cook your own catch of the day.
If you have yet to visit South Padre Island, is it now on your Bucket List?